Hannah Govan
Student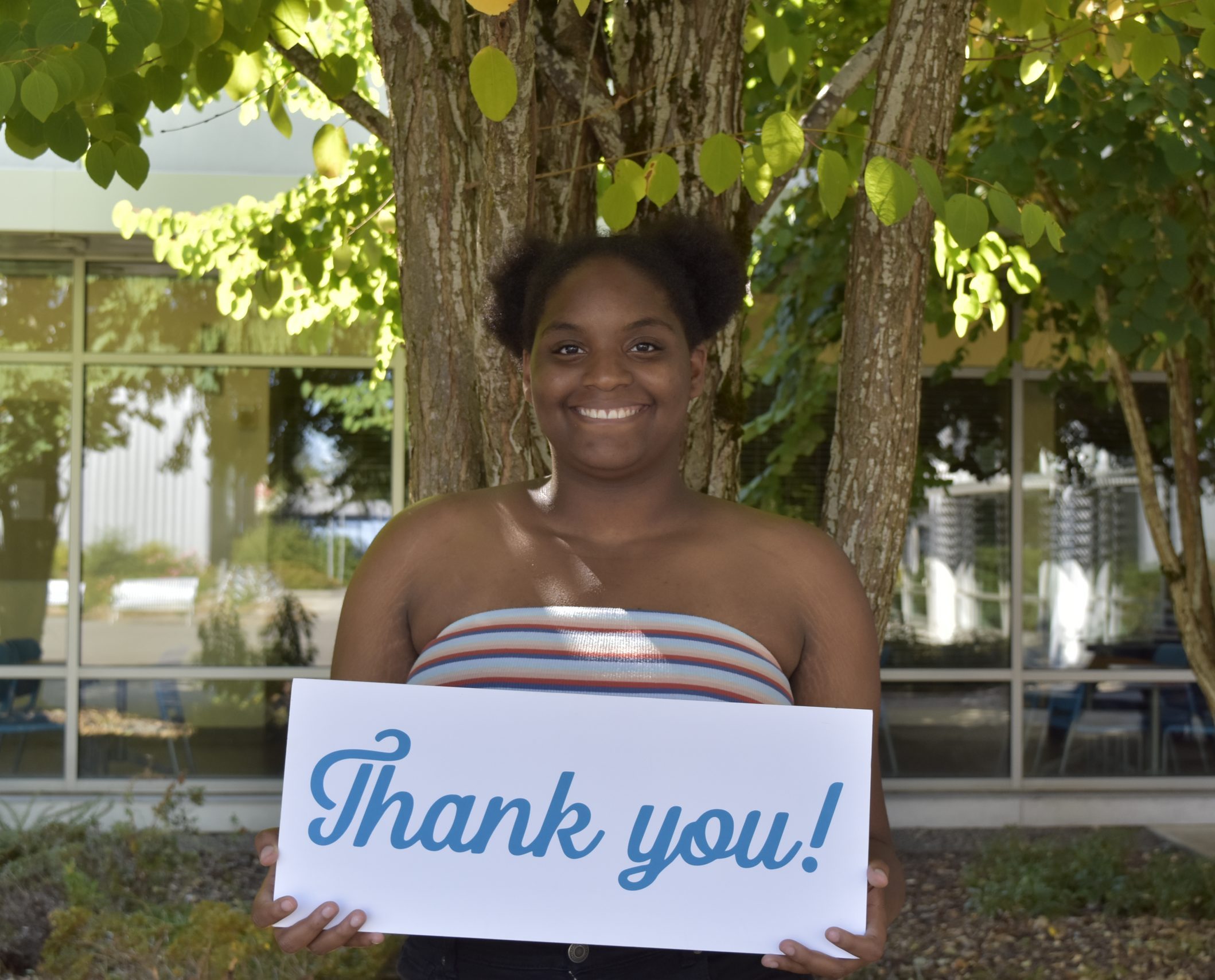 "It's powerful knowing there's a community behind me supporting me every step along the way."
Hannah Govan,
Future Connect Scholarship Recipient

Hannah Govan, a student leader and advocate for the Women's Resource Center, is planning to transfer to Portland State University to earn a degree in social work and business. Her goal is to lead a nonprofit organization someday and is thankful that there's a community – like PCC – supporting her every step of the way.
Hannah is thankful for PCC for helping her get closer to her goals. With the support of her coach Dana and Future Connect, she has found her passions at PCC and even made Dean's List last year. Hannah is grateful for the opportunities PCC has given her and wants to share her legacy in the future.
1,000 PCC students in the Future Connect program are paired with success coaches. The PCC Foundation awarded $600,000 in scholarships to all Future Connect students for the 2019-20 academic year.