Mission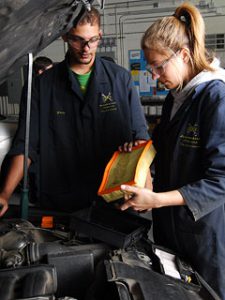 The PCC Foundation enriches lives and strengthens our region through support of education at PCC.
Vision
All students in our region have access to an excellent education at PCC and the support needed to succeed, regardless of their ability to pay.
Tax-exempt status
A tax-exempt 501(c)(3) nonprofit organization, the PCC Foundation mobilizes private support for student scholarships and educational programs. Contributions to the PCC Foundation are tax deductible to the full extent of the law.
Financial management
PCC Foundation scholarship and program funds benefit our students, campuses and programs throughout the PCC district. PCC Foundation funds are kept and managed separately from the college. Our endowed funds are invested in partnership with Ferguson Wellman. 
PCC Foundation is audited annually by McDonalds Jacobs. Below are our most recent audited financial statements.