Board of Directors
A volunteer board of directors, who represent a wide range of business and community interests, leads the PCC Foundation. Many serve on individual Foundation committees.
Jennifer Monnig, President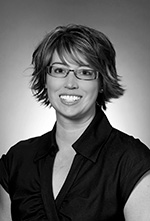 Jennifer Monnig is a 16-year veteran of Intel, where she works in the Talent Organization division, driving experience and systems integration and defining customer, partner and employee experiences and associated tools to optimize consistency. Prior to her current role, she led the Work Practice Innovations team, focused on creating transformative change in the ways Intel works around the world. Previous positions include Deputy Chief of Staff for the senior vice president and chief Human Resources officer and as the lead of Intel's Talent Intelligence & Analytics division. Jennifer holds a Bachelor of Arts degree in Economics and Political Science from Albion College, and a Master of Business Administration degree from the University of Notre Dame. For the past 14 years, Monnig has been the head sprint coach at Century High School.
Kim Morgan, Vice President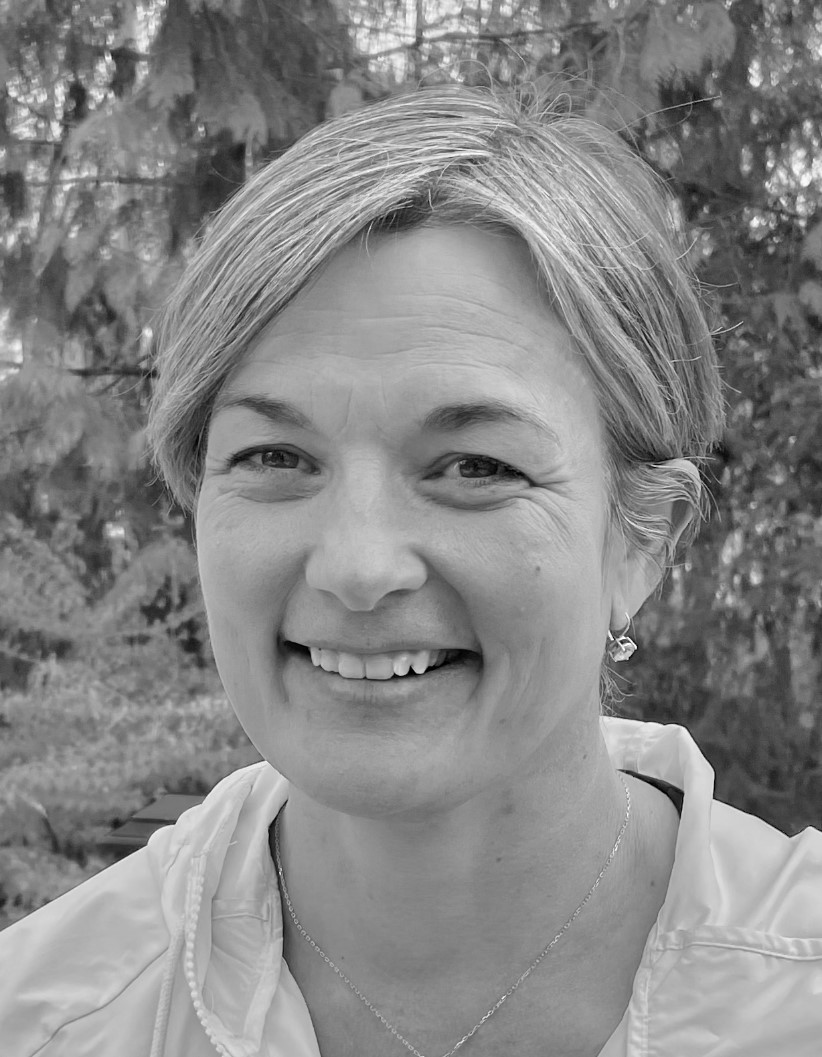 Kim Morgan leads Innovation Partnerships and Business Development at Nike. While Kim currently executes partnership strategies with Nike Innovation and for many prior years served as a venture capitalist for Motorola, she also has an unusual additional set of skills. Kim was a decorated Naval combat helicopter pilot and flight instructor responsible for the leadership of training and combat missions in support of operations Enduring Freedom and Desert Fox.
Kim grew up in Oregon, left for college to attend Notre Dame, then moved abroad and stateside for 20 years. Kim and her husband, Meurig, returned to Portland in 2014 to raise their twins. In addition to the BA in Finance obtained at Notre Dame, Kim has an MBA from the University of West Florida.
Kim is an avid triathlete and outdoors woman and enjoys racing and raising money for causes she cares about, including the Leukemia Lymphoma Society's Team in Training and The Wounded Warrior Project.
Kim was prompted to get involved in the PCC Foundation when she attended its Gala. "As soon as I heard the inspirational stories from the scholarship students, I was hooked and wanted to be a part of something that has the potential to make a huge impact on people the community," she said. Kim says the scholarship funds change lives and create a ripple effect of positive change.
Thane Cleland, Treasurer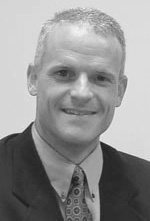 Thane Cleland is the co-founder and CEO of CWC Advisors, a boutique investment management firm. He has been married for 27 years to Renee Cleland. Their daughter Aubrey, 21, was a finalist on season 12 of the television show "American Idol" and is pursuing a career in performance in Los Angeles. His son Ty, 19, is a two-time state basketball champion at West Linn High School and is a student at Santa Barbara City College.
Cleland was inspired to join the PCC Foundation by a board member, who inspired his desire to make a difference for people in the Portland community. He values his involvement with the board. In particular, being able to meet scholarship recipients provides him with the direct evidence that the work the foundation does makes an immediate, verifiable difference in the lives of people who need it.
His favorite project at the PCC Foundation is the annual golf tournament because it has provided more unrestricted resources and scholarship dollars to students than any other event.
Cleland hopes that this generation of PCC students can use their experience at the college to improve their lives and the lives of those they care about.
Michael J. Gentry, Secretary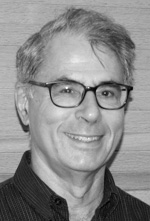 Michael Gentry was inspired to serve on the PCC Foundation Board after he was invited to join by a close friend. It didn't take long for him to grew passionate about the work of the Foundation. He chooses to give back in this way because he believes in the role of community colleges and the training it provides.
One of his favorite projects each year is reading PCC Foundation scholarship applications. He finds the process to be extremely rewarding and inspiring. Gentry hopes that this generation of students feel they are able to dream big and can advance as far their aspirations take them.
As a retired attorney experienced in business, corporate governance issues and other key areas, he brings much to the table. An active community member, he has served on various boards including Friends of Timberline, Portland Opera Guild, Tualatin Valley Trout Unlimited, Contemporary Crafts Guild and the State Professional Responsibility Board of the Oregon State Bar.
Françoise Bourdonnec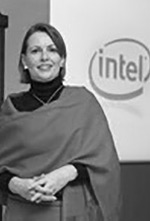 Françoise Bourdonnec is Senior Director of Operations for Intel's Technology, Systems Architecture & Client Group. In this role, she leads cross-Intel teams to drive solutions to major, multi-faceted business issues. Bourdonnec was previously Chief of Staff/Director of Operations during the integration of Altera after its acquisition by Intel. She joined Intel in 1991, serving as Operations Manager for the Platform Engineering Group, Chief of Staff for Intel's CTO, and Director of Home Experience Research in the Digital Home Group. She has also held positions in Intel's Motherboard business, Marketing, and Materials.
Bourdonnec holds master's degrees in Anthropology from Portland State University and International Management from Thunderbird School of Global Management at Arizona State University, as well as a Finance degree from Ecole Supérieure de Commerce de Paris.
"PCC creates opportunities for Portlanders to access further education and job training," she says. "I value equality of opportunity, and I've been impressed with PCC's thoughtful, systematic and effective approach in addressing barriers to educational access. I'd like the opportunity to contribute to that effort." Bourdonnec is a PCC alum and a Future Connect Industry Professional. In her spare time, she enjoys cooking and puzzles of all kinds.
David Chen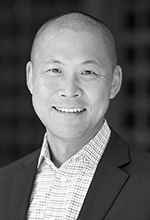 David is a business attorney who most recently was counsel in mergers and acquisitions at the law firm Jones Day in Silicon Valley, where his transactions focused on the software, semiconductor, life sciences, and other advanced technology sectors. David also practiced in corporate finance and M&A at other international law firms, co-founded a bioinformatics startup, was assistant general counsel at an investment bank, and served as a trial attorney in the civil rights division of the U.S. Department of Justice. He was a founding member of the San Francisco Community Woodshop and a board member, secretary and interim treasurer of the Homeless Prenatal Program, a social services agency in San Francisco. David graduated from Duke University and Stanford Law School.
David currently also serves as a co-chair of Ecotrust Investments, an affiliate of Ecotrust.
Jay Dyer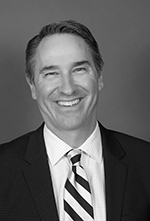 Jay has worked in investment management for more than 25 years.
All three of Jay's children have taken advantage of programs and classes offered by PCC as a complement to their high school or college work. He believes PCC offers an accessible and affordable resource for people to acquire the education and skills that will prepare them to become employed, empowered and ultimately positive contributors to our community.
Jay graduated with a Bachelor's Degree in Communications from the University of Oregon. He enjoys skiing, biking and traveling. With five University of Oregon Ducks in the family, he also attends many Duck games.
Before joining the PCC Foundation Board, he served as President of the Western Pension & Benefits Council, a non-profit organization formed to address the educational needs of health, welfare and pension specialists.
Jans Dykhouse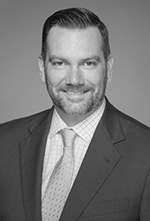 Jans Dykhouse is Assistant Vice President of Sales Operations and Dental for The Standard. He leads sales operations, account management of employee benefits business, and the dental and vision product portfolios at The Standard. He joined the company in 1999 and has served in multiple roles including senior director of Sales Operations and Service and second vice president of Employee Benefit Sales Operations. Dykhouse earned a Bachelor of Science degree in mathematics from the University of Oregon and a Master of Business Administration from the University of Massachusetts Lowell. He is also an alum of Normandale Community College in Bloomington, Minnesota.
"My personal experience with community college was in preparation for a four-year degree," he says. "It was community college, not high school, that inspired me to be more curious in STEM fields and find success. I want to help PCC create this same excitement and curiosity in students."
Tony Erickson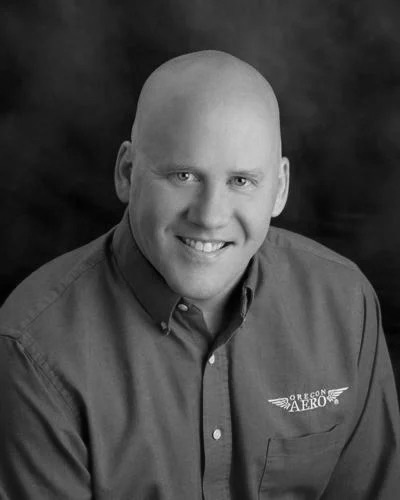 Tony Erickson serves as Chief Operating Officer for Oregon Aero Inc., where he manages the company's daily operations. For the past 29 years he has worked with the Scappoose-based manufacturing company, which designs advanced comfort and safety systems for the aviation industry, law enforcement and the military. Most recently, Erickson was the company's Vice President of Research & Development, and prior to this role he had served in a variety of management positions for the company's Research & Development, Seat, and Helmet Systems departments. In addition to representing Columbia County on the Foundation board, he is the Vice Chair of the North West Regional Education Service District (NWRESD), President of the board of the United Way of Columbia County and Chair of the Workforce Investment Board for northwest Oregon.
Marion Haynes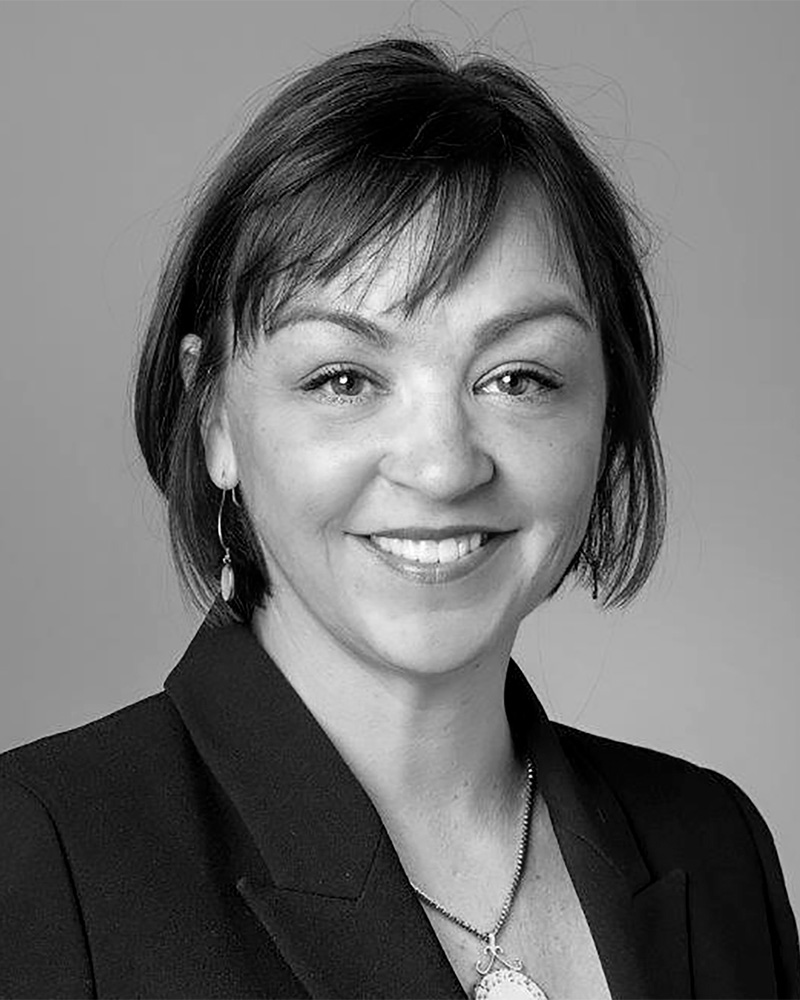 Marion Haynes is Vice President of External Affairs for Comcast in Oregon and Southwest Washington. In this role, she is responsible for strategic communications, community investments, and political and regulatory engagement and relationships at the local, regional, and state levels. Previously, she worked at the Portland Business Alliance, serving as Vice President of External Affairs and Vice President of Government Relations and Economic Development. Haynes has also worked at PGE and the Oregon Business Association. She holds a Juris Doctor from Lewis & Clark Law School.
"I've had the opportunity to hear stories from students that participate in Future Connect that are really inspiring," she says. "I'm also interested in workforce training as I think this will be critical in the face of changes in the future of work and artificial intelligence."
Karen Kervin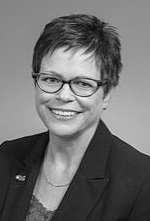 Karen Kervin is the Vice President/Community Affairs Manager for U.S. Bank's Northwest Region, where she manages U.S. Bank Foundation grants in the region. Prior to joining U.S. Bank in 2013, Kervin was Chief Marketing Officer for the Portland law firm Schwabe, Williamson & Wyatt.
In addition to serving on the PCC Foundation Board, she is immediate past president of City Club of Portland and serves on the board of United Way of the Columbia-Willamette.
Kervin is passionate about the work of PCC, which makes college and career training accessible to thousands of people each year. She is very impressed with the college's programs and people. She knows that the time and resources she invests are well spent, which is what she looks for when deciding where and how she contributes.
Her hope and advice for PCC students: "If you want to further your education, whether for college credit or career training, there is no better place to pursue your goals than PCC. Take advantage of all that PCC has to offer as it is an investment in your future."
Kervin and her husband Tom have two grown children, Katie and Patrick.
Susie Lahsene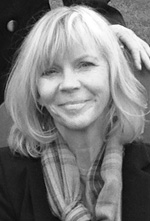 Susie Lahsene is a Principal with Lahsene and Associates, a freight, infrastructure policy and planning firm; she is retired as the Director of Policy and Planning for the Port of Portland, Oregon. There she managed land use policy, transportation strategy and fund acquisition for the Port's transportation facilities, terminals and industrial land base for more than twenty years. Originally from the Washington DC area, she holds a B.A. in Urban Studies and a Master's Degree in Urban and Regional Planning, both from the Virginia Polytechnic Institute and State University in Blacksburg Virginia. She also has an M.B.A. from the University of Portland in Portland OR. She served as the Foundation Board President from 2017-2019.
Lahsene reasons for PCC Foundation Board service are twofold. Her son was the beneficiary of a PCC education in mechanical engineering. She also believes there is a lot of opportunity to connect people with jobs and business on the waterfront. She hopes the PCC Foundation ensures resources are available for students to learn a trade or skills that can result in employment in well-paying harbor jobs and industry. She gives back to PCC because it provides a very important role in the educational system. PCC's path provides students the opportunity to receive a solid foundation for a career or the chance to go on to a university. She hopes PCC gives students the knowledge, educational foundation and confidence to pursue their dreams – whatever they may be.
Marion Levitan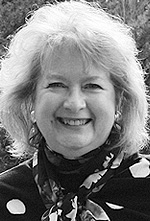 Marion Levitan, happily retired for the last fifteen years, served for ten years as the Vice President of Strategic Management Reporting for US Bank. Prior to that, she worked in strategic planning, business development, financial planning, and financial analysis at the bank and at NERCO.
Levitan has been married to her spouse, Howard Werth, for 22 years. The two met while serving on the Edgefield Children's Center board. Following that, she served on the board of Oregon Repertory Singers for ten years. In addition to having worked with these great groups, she is also a member of P.E.O., a philanthropic educational organization that educates, motivates, and celebrates women throughout the world.
A long-time advocate for education, Levitan was inspired by her mother who taught for over 30 years and was a first-generation college graduate. She believes that well-educated students provide employers with the skilled workers they need to succeed in business. These former students use their education to find well-paying jobs that encourage them to lead productive lives in Portland and surrounding communities.
Additionally, Werth's family has a strong commitment to education as well. A few years ago his family donated land to PCC to build the Newberg Center. This gift helped Levitan understand the college's strong relationships with the community and businesses, as well as inspired her to join the PCC Foundation Board.
Her hope for the PCC Foundation is that it continues to grow by working together with the college, individual donors, and businesses in supporting and developing opportunities that meet the needs of students, businesses and communities.
Vanessa Nelson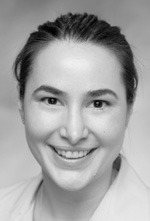 Vanessa Nelson joined the PCC Foundation Board as a way to "pay it forward." She is grateful for the sacrifices her family made to ensure both she and her sister went to college, as well as the scholarships awarded throughout her academic career. With a keen awareness of students' needs, she is inspired to give back to her community. She knows the scholarships the PCC Foundation provides help students accomplish their goals, dreams and so much more.
Nelson and her husband Jacob have two kids – Andrew and AnaLucia. Nelson says that her kids are her "Continuing Ed" as they teach her something new every day.
Nelson's favorite PCC Foundation Board project has been in the organization's work groups, specifically the "Student Success" group where she has been able to engage with student leaders to learn the issues and concerns students. She has found this to be an enlightening experience, and one that moves her to continue to serve and give.
She hopes that this current generation of students goes on to serve the community in ways that benefit everyone, having seen and heard the inspirational testimonies of students that already do.
Nelson is currently Director of Account Consultants for Electric Lightwave (an Integra company), where she has worked for 17 years.
Rowena Paz Norman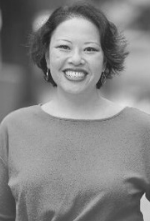 Rowena Paz Norman (she/her) is a 2023 MBA Candidate at Portland State University. She previously was the Director of Impact Partnerships at WW, leading WW's global social impact partnership strategy and development.
Before WW, Rowena was at Feeding America developing technology partnerships to find innovative solutions to end hunger. Rowena began her career at Google as a sales executive in emerging markets. Rowena served as board chair for Hunger-Free Oregon.
She graduated Phi Beta Kappa from the University of California San Diego and is a proud Portland Community College alum.
Jennifer Peet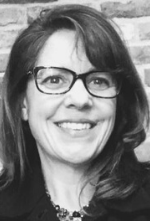 Jennifer Peet is Associate General Counsel at Cambia Health Solutions and Echo Health Ventures, a venture capital firm focused on driving systemic health care transformation. 
She spent 15 years representing the Oregon State Treasury investment division, and served as Senior Assistant Attorney General for the State of Oregon. She is a Portland Business Journal Woman of Influence for 2019.
Jennifer serves on the board of Portland Women in Investment Management. She has a J.D. from Lewis & Clark Law School and an undergraduate degree from Miami University. 
Brandon Ross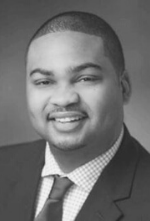 Brandon Ross serves as a Senior Associate Analyst for Elevate Capital, a firm focusing on helping underserved entrepreneurs reach their highest potential by providing the venture capital and mentorship needed to build a successful company.
Prior to Elevate Capital, Brandon worked as a Senior Associate with the Meketa Investment Group in 2019 as part of the merger with Pension Consulting Alliance (PCA).
He serves on the Investment Committee for Oregon Episcopal School. Brandon received his Bachelor of Arts degree in Political Science with a focus on Race and Politics from Reed College.
Ernest Stephens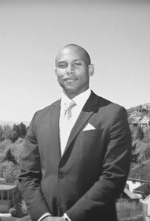 Ernest Stephens is the Chief Executive Officer of Morant McLeod, a business consulting firm that helps businesses manage change, create funding, develop strategies and grow.
He has 20 years of experience in leadership, compliance, operations, strategy, continuous improvement and finance having worked as a CEO, COO, CFO and entrepreneur.
Ernest served on the boards of Portland Housing Center, Molly's Fund, Outside In, Ronald McDonald House and City Club. Ernest has an MBA from Suffolk University.
Dick Stenson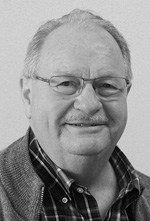 Dick Stenson received an associate degree from a community college in California and this inspired him to give back by serving on the PCC Foundation Board. Stenson enjoys serving on the board in part because of the low-cost of tuition. For him, this is important because it means that every donation can go a lot further and help more students realize their college dreams. Future Connect is his favorite college program, which gives the PCC Foundation and partner cities the ability to provide both scholarships and mentoring to low-income, first-generation college students.
A healthcare executive for 42 years, Stenson retired after 22 years as President and CEO of Tuality Healthcare. He holds bachelor's, master's and MBA degrees as well as Fellowship status from both the American College of Healthcare Executives and the American College of Medical Group Administrators. Stenson serves on several other local boards such as the Hillsboro Community Foundation, Intel Community Advisory Panel, Tuality Healthcare Foundation, Native American Rehabilitation Association, Southwest Community Health Center, and Vision Action Network of Washington County.
He hopes that PCC students will find much or all of what they need from higher education in one of PCC's numerous programs. He and his wife Doreen enjoy spending time with their two daughters and three grandchildren.
Afton Walsh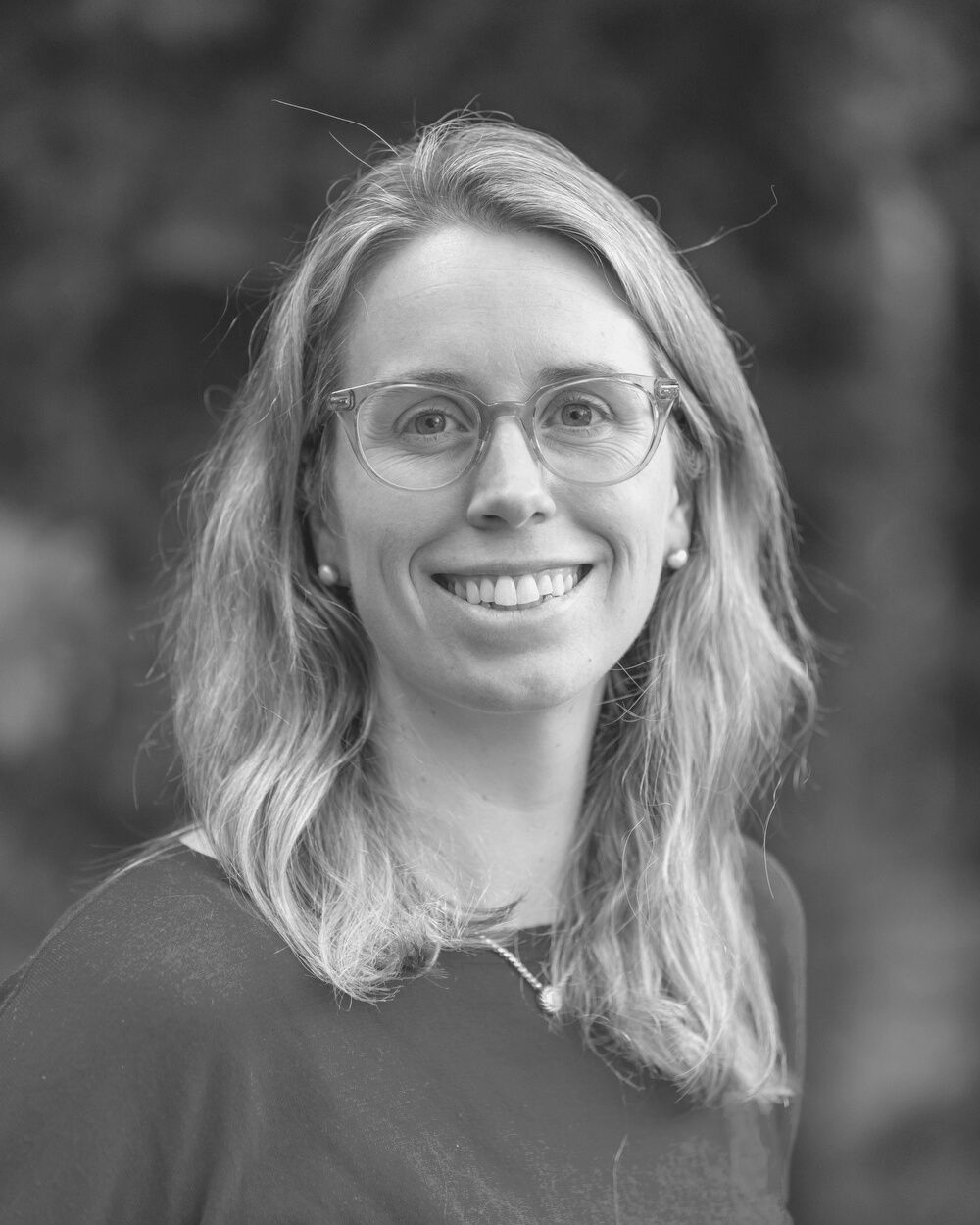 Afton is the Community Outreach Director and Project Manager for WALSH Construction Co. with over 12 years of experience in construction working with education and non-profit partners. As Community Outreach Director, Afton builds further upon WALSH's existing community and business relationships and is responsible for directing the equity work related to training, contracting, apprenticeship/workforce training and Section 3 hiring. Afton holds a Bachelor of Science degree in Applied Economics and Management from Cornell University and a MBA from the University of Washington.
Afton believes deeply in the power of education to improve the lives of individuals, families, and more generally, the resilience of our community. As passionate about building community and supporting education as she is about her work, she is excited to be a part of the PCC Foundation. She is a native and lifelong Oregonian. She now lives in Portland with her husband and is devoted to her two young (and very busy) sons.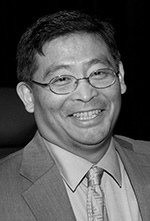 Mark Mitsui began his tenure as president of PCC in September of 2016. Previously, President Mitsui served as Deputy Assistant Secretary for Community Colleges within the Office of Career, Technical and Adult Education for the U.S. Department of Education. In Washington he worked to advance President Obama's community college agenda through partnerships with numerous federal agencies and national stakeholders. In this capacity he co-led the My Brother's Keeper Postsecondary Completion interagency team working to improve college access and completion for the nation's young men of color.
Before serving in the Obama administration, he was president of North Seattle College in Washington state from 2010 to 2013. While at North Seattle, President Mitsui was founding chair of the Asian Pacific Islander Association of Colleges and Universities, a member of the National Asian/Pacific Islander Council of the American Association of Community Colleges, and in 2013 was honored with the Rhonda Quash Coates Award for contributions to the Multicultural Student Services Directors Council of Washington state.
From 2006 to 2010 he served as Vice President of student Services at South Seattle College, and before that worked as a senior administrator and teacher at educational institutions across the Pacific Northwest, where he has deep roots.
President Mitsui holds a bachelor's degree in Physical Education from Western Washington University, and completed a master's degree and doctoral studies in Education at the University of Washington.
Kristi Wilson, PCC Board of Directors, Ex-Officio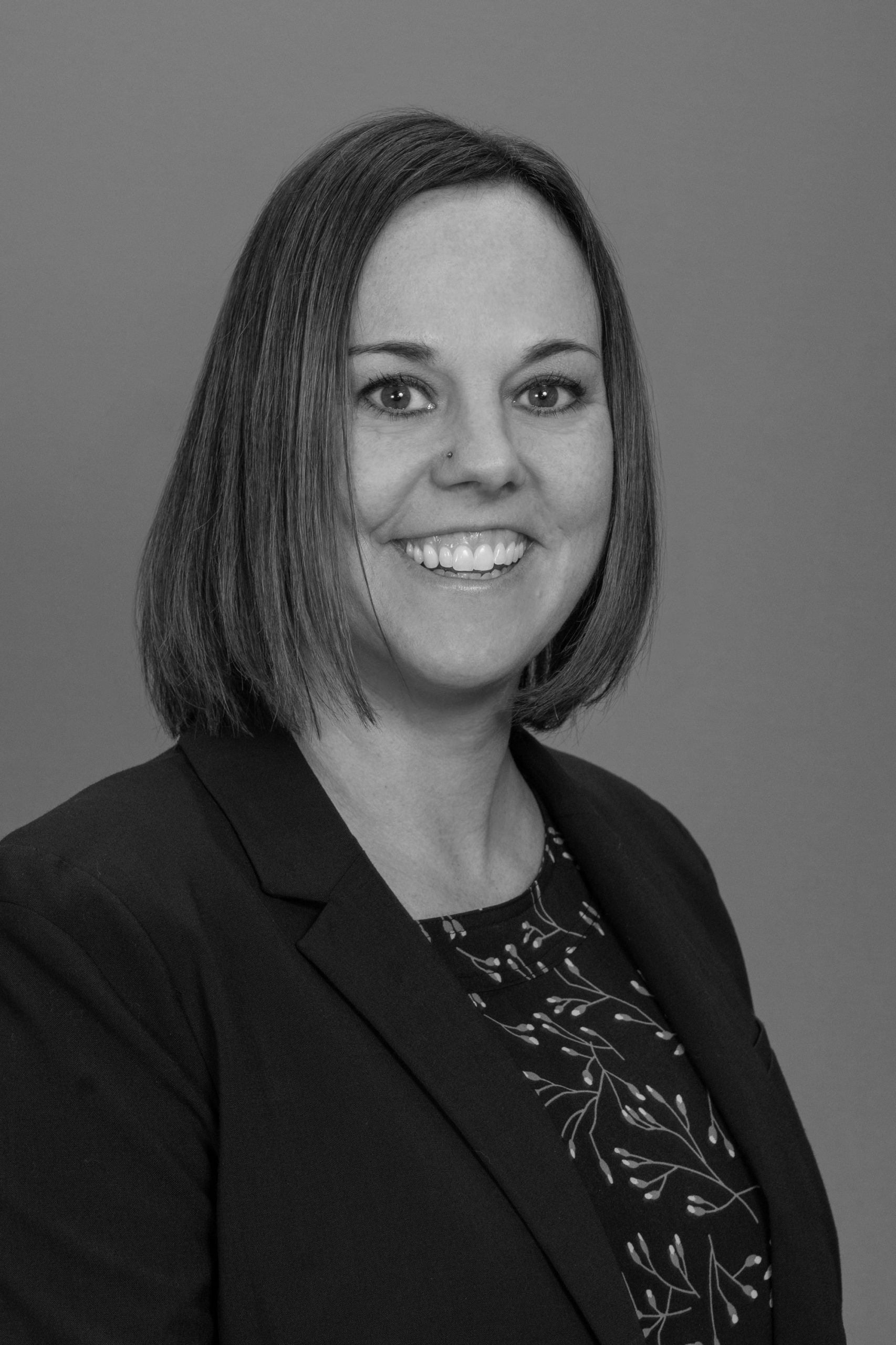 Kristi Wilson is a proud Portland Community College Alumna and community college advocate.  She has worked for the City of HIllsboro for over 20 years, where she has served in a variety of roles, including utility worker, volunteer coordinator, water resources technician and youth programs coordinator. Most currently, she is the Workforce Development Manager in the Economic Development Department.  She is known as an innovative collaborator that builds strong community connections to business, education and community-based partners to create and build workforce systems and programs.  She serves on a variety of Career Technical Advisory (CTE) committees and is dedicated to connecting people with clear and viable pathways to quality jobs.
Wilson actively supports the Hillsboro School District, Girl Scouts, Hillsboro Parks and Recreation and Hillsboro Soccer Club. She holds an Associates of Science degree from PCC and a Bachelor of Arts in Psychology from Portland State University. She lives in Hillsboro, Oregon with her partner Chris and their two children Addisen and Kinsley.
Christina Kline, Executive Director, Ex-Officio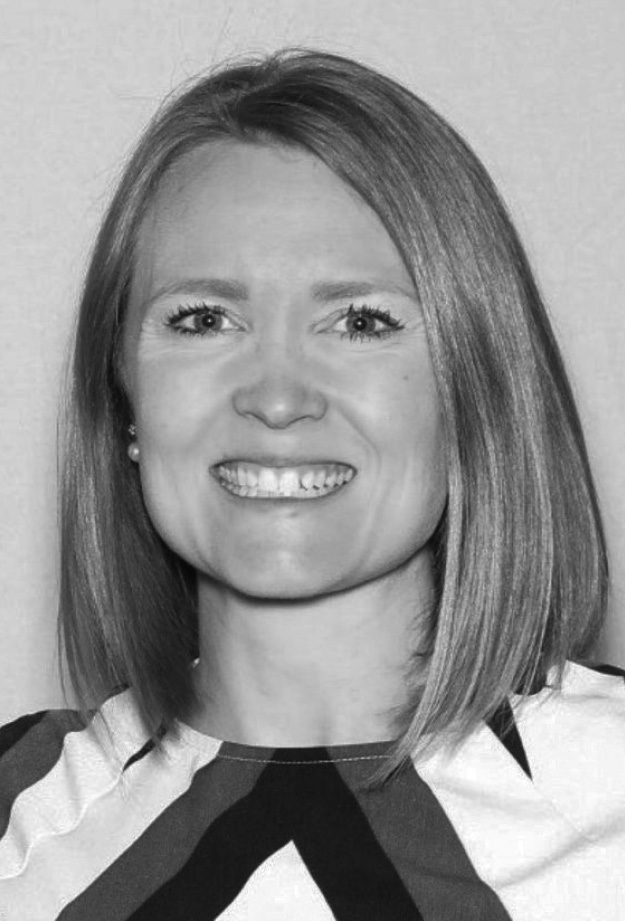 Christina Kline serves as the Executive Director of the Portland Community College Foundation. In this role, she works closely with the Board of Directors and the Foundation team to grow critical support for student success. Kline has been at the Foundation since 2016 and previously served as Assistant Foundation Director, supporting the College's first-ever comprehensive campaign, The Campaign for Opportunity.
She has fifteen years of experience in the nonprofit sector and institutions of higher education, focusing on development and marketing. Kline has worked at Boys & Girls Aid, Linfield College, Arizona State University Foundation and Make-A-Wish America. She holds a master's degree in nonprofit studies from Arizona State University and a bachelor's of science in mathematics and journalism from the University of Oregon. She also serves as an adjunct instructor for nonprofit leadership at Southwest Wisconsin Technical College.