Gary Ladd Sr. Memorial Scholarship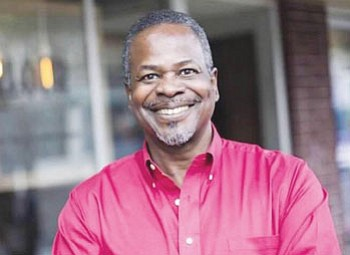 The Portland Community College Foundation is proud to offer the Gary Ladd, Sr. Memorial Scholarship to a graduate of Jefferson High School (Portland, OR) with a preference for those students who will compete on the PCC Panther basketball teams and have high financial need.
This scholarship was created by family and friends to honor Gary Ladd Sr., who was a basketball legend from Jefferson High School's Class of 1968.
Gary was an outstanding student athlete, known for boundless energy and exceptional leaping ability. Gary loved to have fun, was the ultimate optimist and a good friend to many. He was a beaming light and spread joy everywhere he went.
Perhaps more notably, Gary was a remarkable leader who touched lives from the basketball court to the barbershop. He opened Gary Ladd's Studio 620 Hair Salon in 1979, a mainstay in the Seattle community for many decades.  From there he continued impacting the lives of many from the barber chair, including several NBA players.
In 2018, Seattle Mayor Jenny Durkan officially declared April 21, Gary Ladd Sr. Day.
There are few men who can impact the lives of so many like Gary Ladd, Sr. He has left a lasting, lifelong impression on his family, community and friends.
For questions about this scholarship, please contact the PCC Foundation at 971-722-4382 or pccfoundation@pcc.edu.