Support Future Connect
Future Connect changes lives
Future Connect for students
Are you a student interested in applying for the Future Connect program? Visit the student Future Connect page.
Future Connect launched in Fall 2011 with a group of 150 Multnomah County students. Since then, the program has enrolled over 600 students. In Fall 2013, the program expanded to include recent high school graduates from Beaverton and Hillsboro. Students enroll as a cohort each fall and stay with the program from two to four years, depending on their goals and needs.
Future Connect students are making significant progress toward their educational and career goals. They have interned with the legislature, local government and business; studied abroad; become student government leaders; and earned scholarships to universities. Future Connect graduates are continuing their studies at Portland State, Pacific University, Lewis and Clark College, Oregon State University and Brigham Young University, among others. They are on track for careers in psychology, education, medicine, business, engineering, computer science and more!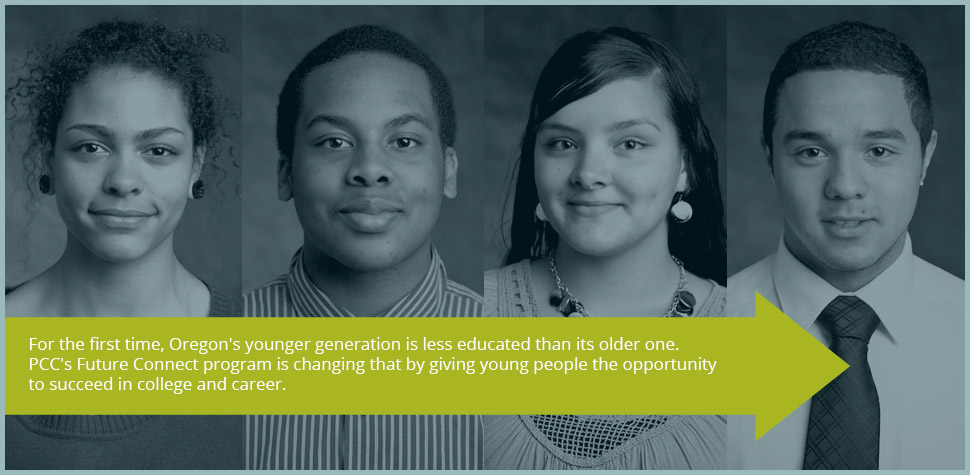 Give now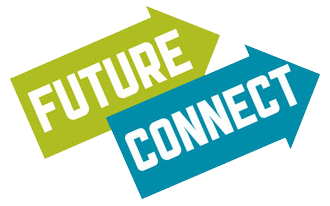 Call the PCC Foundation at 971-722-4382
Mail a check, payable to the "PCC Foundation":
PCC Foundation
Future Connect
P.O. Box 19000
Portland, OR 97280
When you make a gift to the PCC Foundation for Future Connect students, the Cities of Beaverton, Hillsboro and Portland will double your gift as part of a generous matching challenge, up to $580,000 each year.
Your contribution is essential to helping the next generation of students achieve success. For an investment of just $2,000, you get a student through a year of college in this innovative, results-oriented program. For $4,000 you play an integral part in their achieving an associate's degree. That's real ROI.
We have a problem
Only one-third of Multnomah County high school students will go on to college. Only half of them will finish.

Only half of Washington County high school students will go to college.

Only 40% of Washington County high school graduates with low incomes will.
At the same time, Georgetown University's Center on Education and the Workforce predicts that by 2020, 70% of jobs in Oregon will require postsecondary education.

According to Cities, if the Portland-metro area could increase its college degree attainment rate just one percent, the region would produce an additional $1.6 billion in per capita income.
PCC has a solution that works
Future Connect targets low-income, first-generation college students who aspire to attend college but face barriers to success.
By providing them with a scholarship based on financial need, Future Connect allows these students to have a shot at college.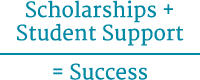 Future Connect also provides students with a guided path through college, whether that's completion of a certificate or degree at PCC or transfer to a four-year college.
College success coaches help students overcome obstacles and stay in school, mentoring students throughout their college careers with personal, in-depth advising.
It's the one-on-one support students receive at PCC that makes this program stand out.
Future Connect helps students go to college and complete college.
From some of our funders
"Meyer Memorial Trust is a significant funder of PCC's Future Connect program because it helps youth from diverse racial, cultural and socioeconomic backgrounds succeed in higher education, making our community better for all, a high priority for our foundation."Meyer Memorial Trust, Doug Stamm
"We are steadfast supporters of the college and have seen firsthand the power and impact of Future Connect to change students' lives. There is no greater calling, or reward, than to see these young people flourish."Max & Carol Lyons, Hillsboro Aviation
"PGE Foundation's commitment to Future Connect comes from our desire to give first-generation, low-income college students the support and skills they need to succeed at family-wage skilled trades jobs available at companies like Portland General Electric."Carole Morse, PGE Foundation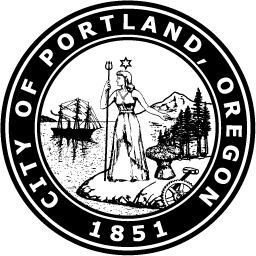 Give now
Download a PDF of the Future Connect brochure.
Are you a student interested in applying for the Future Connect program? Visit the student Future Connect page.