Betty & Richard Duvall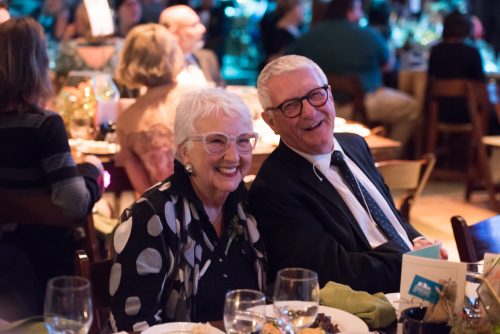 We've worked with faculty all our lives. We really value and are inspired by what they do. A faculty member is the first person a student goes to when they are struggling and need help.
We have seen the impact that faculty support can have on students through the Betty and Richard Duvall Annual Professional Development Fund. From student and faculty research projects, to building new academic and student support programs, PCC faculty use this funding innovatively and resourcefully to enhance the student experience.
As Champions for Opportunity, we are able to expand our support in a way which will impact students more directly. We are excited that this will help to meet students' most urgent needs so they can continue participating in higher education and learning from the talented faculty.
It's powerful to think that our roles as Champions might permit someone in our community to pursue dreams they might otherwise find impossible. These are the people who will go out into the world, and through a strong education and hard work, will make their families and our community proud.
*Gift made by Chris and Tom Neilsen in honor of Betty Duvall.