New Directions
Are you looking for support and community as you adapt to being a college student?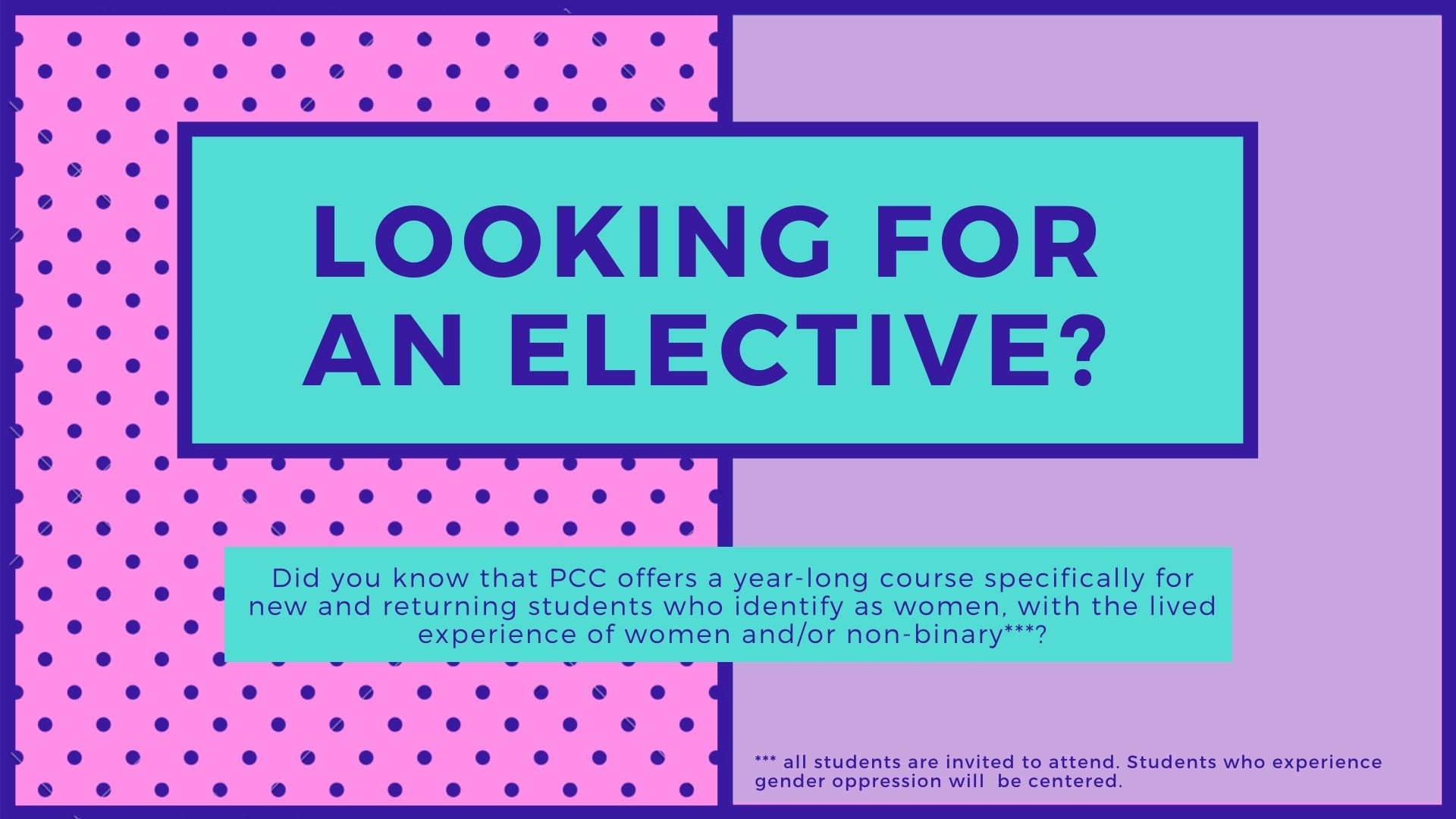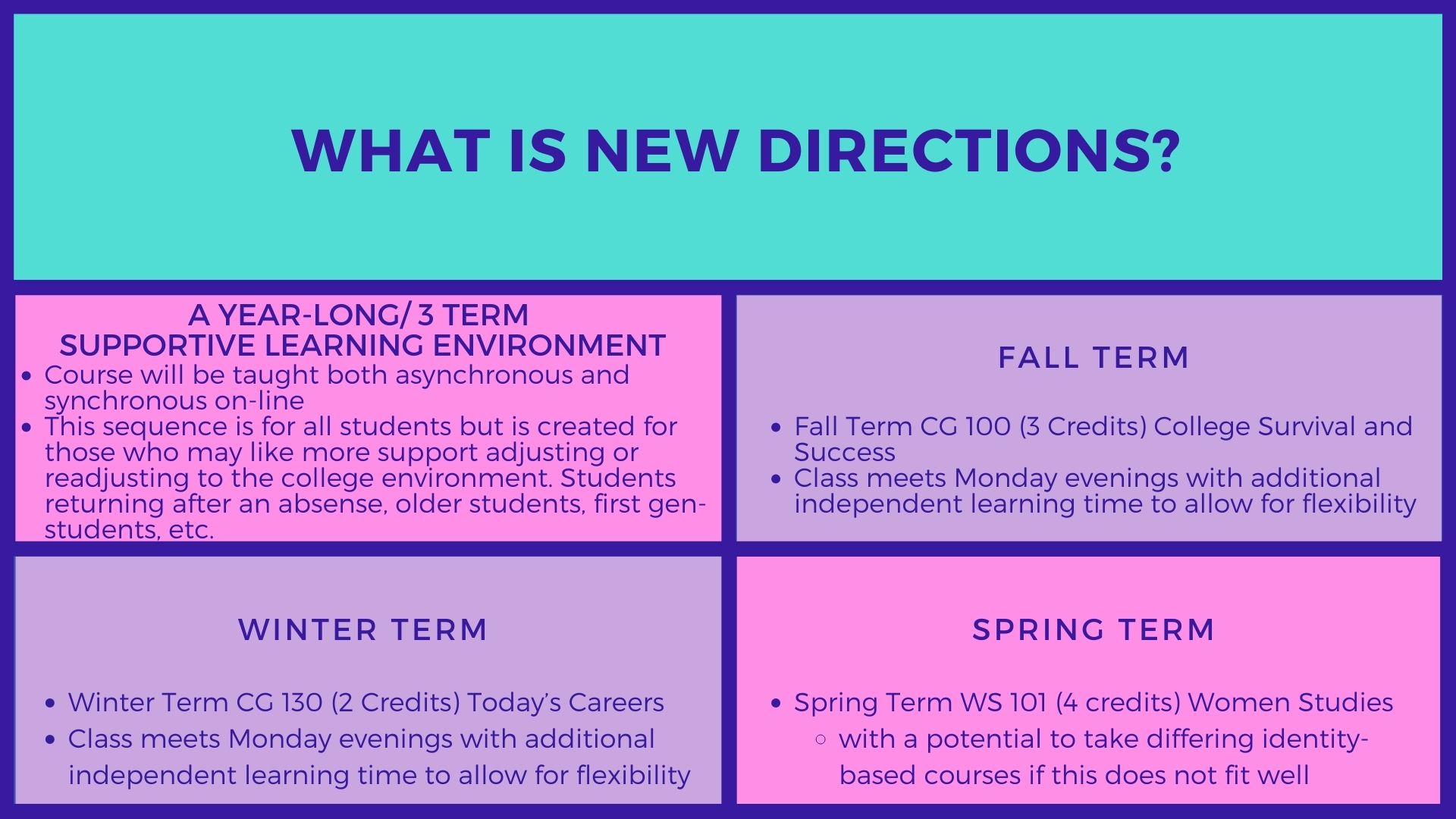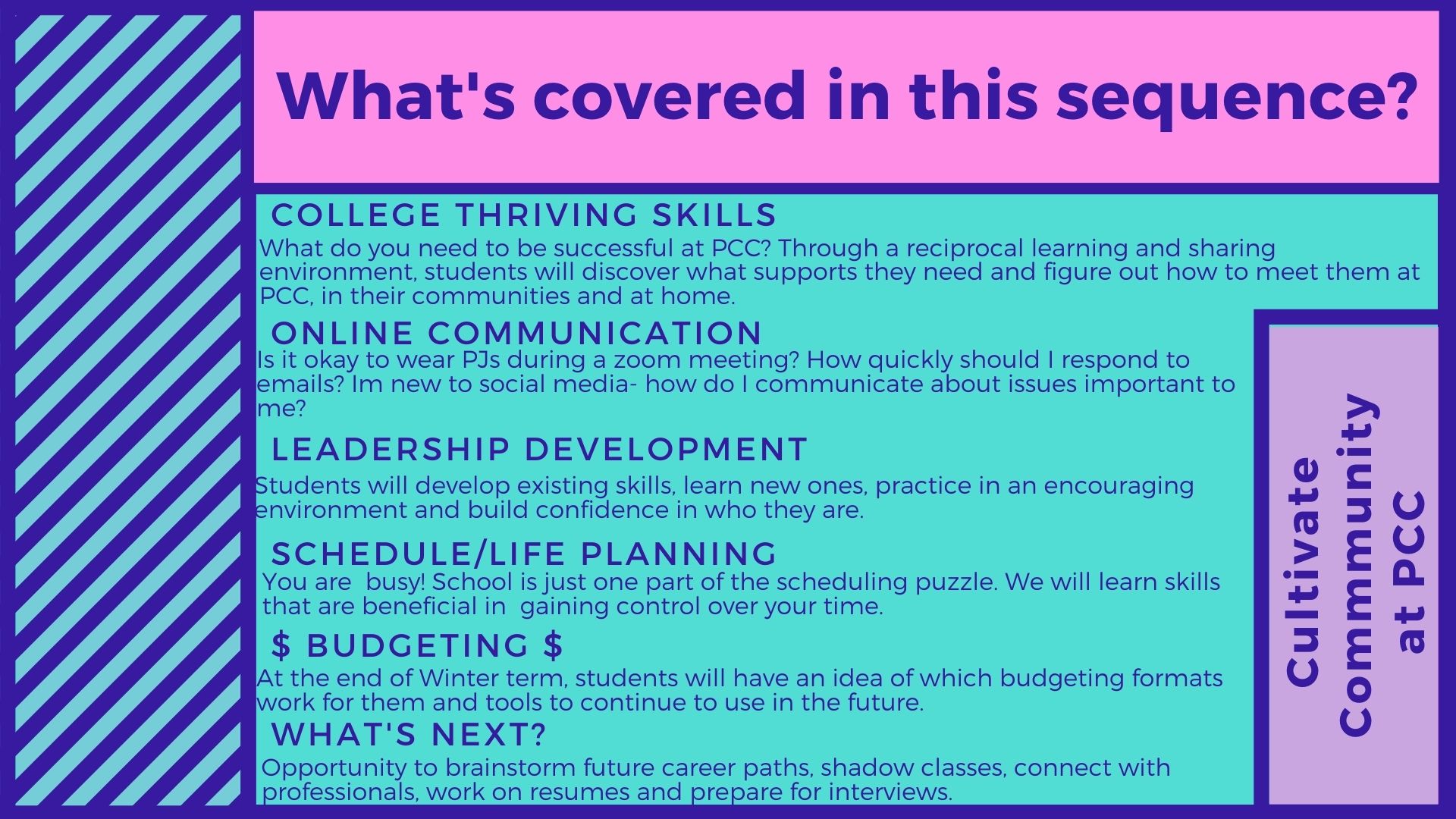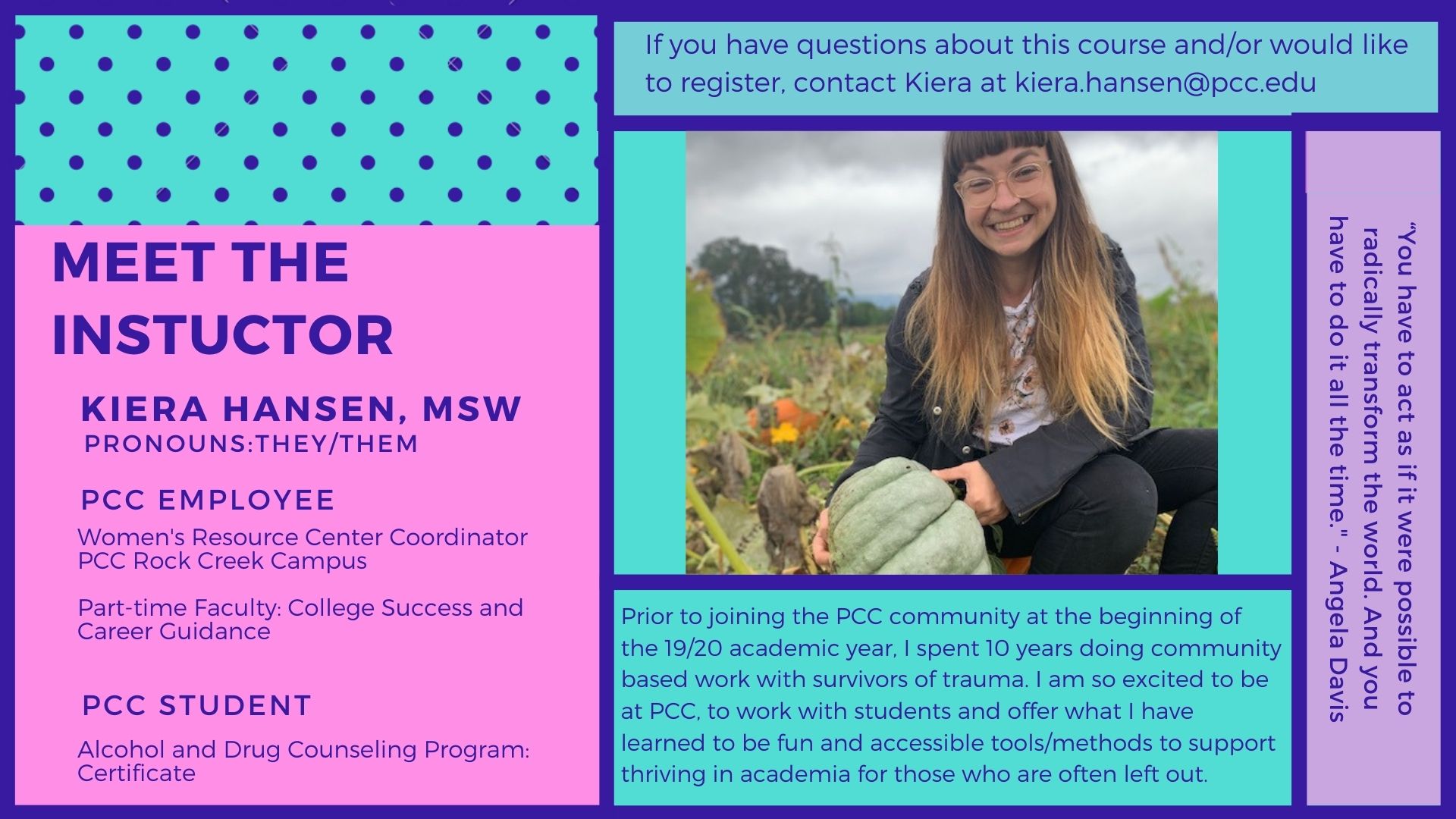 The PCC Rock Creek Women's Resource Center, College Success & Career Guidance and Women's Studies Department collaborate to offer a year-long strengths-based, student-centered, supportive learning community dedicated to easing the transition to college and career for single parents, first time and returning students, students who have had significant life changes and shifts prior to their return, etc. This program is for students of all gender-identities, but centers the needs for all women and/or those who identify with the lived experiences of women. The New Directions Cohort celebrates a multi-generational model of learning and embraces and celebrates the knowledge that students have acquired through lived, real-world applied experiences and centers those in the classroom.
Though funding that used to provide student's tuition/fees, transportation, and materials assistance has been cut, we have re-modeled the program. Beginning Fall 2020, The New Directions Program will be offered as a cohort model over three academic terms with the courses being offered entirely remotely in the fall during COVID and hybrid with an option for entirely remote for those who will be unable to meet at Rock Creek once in-person courses return.
With this cohort model, our goal is to positively impact recruitment, retention, persistence, and completion of already socially and economically challenged populations by giving students the ability to develop a peer relationship over the year, leading to increased motivation for learning, persistence, and ultimately program completion. Students will take the following courses:
What will you learn?
Skill development to increase comfort with the virtual and online environment (zoom, google, FaceTime, etc)
Personality styles and assessment
Identity development and diversity
Healthy relationships and communication
Decision-making and goal setting
Confidence and self-efficacy
Self-management
Self-advocacy
Career interest assessment
Career Research skills
Critical Analysis of women in society and intersectionality
Connection of personal experience with contemporary social and political issues
Offered Courses
Fall Term CG 100 (3 Credits) College Survival and Success (Class meets Monday evenings with additional independent learning time to allow for flexibility)
Winter Term CG 130 (2 Credits) Today's Careers (Class meets Monday evenings with additional independent learning time to allow for flexibility)
Spring Term WS 101 (4 credits) Women Studies (with a potential to take differing identity-based courses if this does not fit well)
Additional Support Services
Mentoring and support
Leadership and Volunteer Opportunities
Academic advising, counseling, and referrals
Admissions process
To be considered for admission, you must complete the following steps:
Contact the Rock Creek Women's Resource Center Coordinator to go through the application and interview: Kiera Hansen
Apply for FEDERAL FINANCIAL AID (www.fafsa.ed.gov)
Take the Free PCC college placement test (RC Building 9 Testing Center: call 971-722-7523 for open times)
Apply to PCC as a "for credit" student
For more information, contact Kiera Hansen , the Rock Creek WRC Coordinator.