Mission, Goals and Values
Mission Statement
PCC ABS Literacy Tutoring Services are provided in basic literacy, basic math, and English language skills to adults who benefit from additional instruction or who cannot access other instructional programs. The goal for learners is to acquire basic skills in order to:
Improve quality of life for self and family,
Build confidence,
access job information and pursue career advancement
Increase employability and pursue career advancement, and
become a lifelong learner
Goals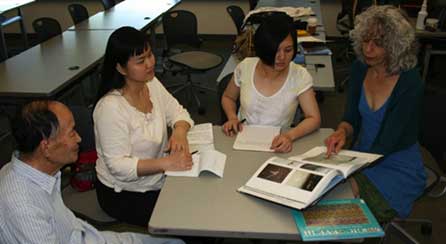 To serve adults in our community by offering accessible and flexible educational opportunities in a year-round, fiscally stable, community-wide program.
To provide rewarding and successful volunteer experiences for members of the community
To collaborate with other programs in the college, and with organizations and individuals outside of PCC, to better meet student needs.
To complement classroom instruction offered by Adult Basic Education (ABE) and English for Speakers of Other Languages (ESOL) programs.
To collect and use reliable data as feedback to demonstrate program effectiveness and drive continuous program improvement.
To promote adult literacy in order to enhance the quality of life in our community.