Learning Gardens
PAGE UNDER CONSTRUCTION
.
.
.
Here at PCC, we have a learning garden on each campus and at our Newberg Center. These spaces are always open to PCC students, staff and faculty with various work parties and volunteer opportunities. PCC Learning Gardens provide students the opportunity for hands-on outdoor learning as well as fresh food growing in the gardens.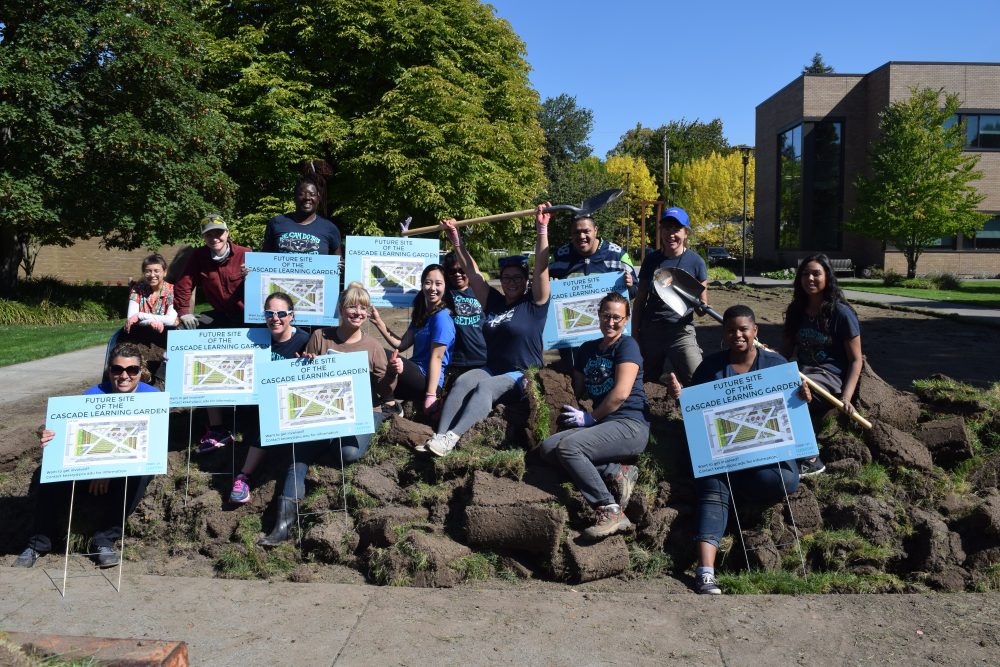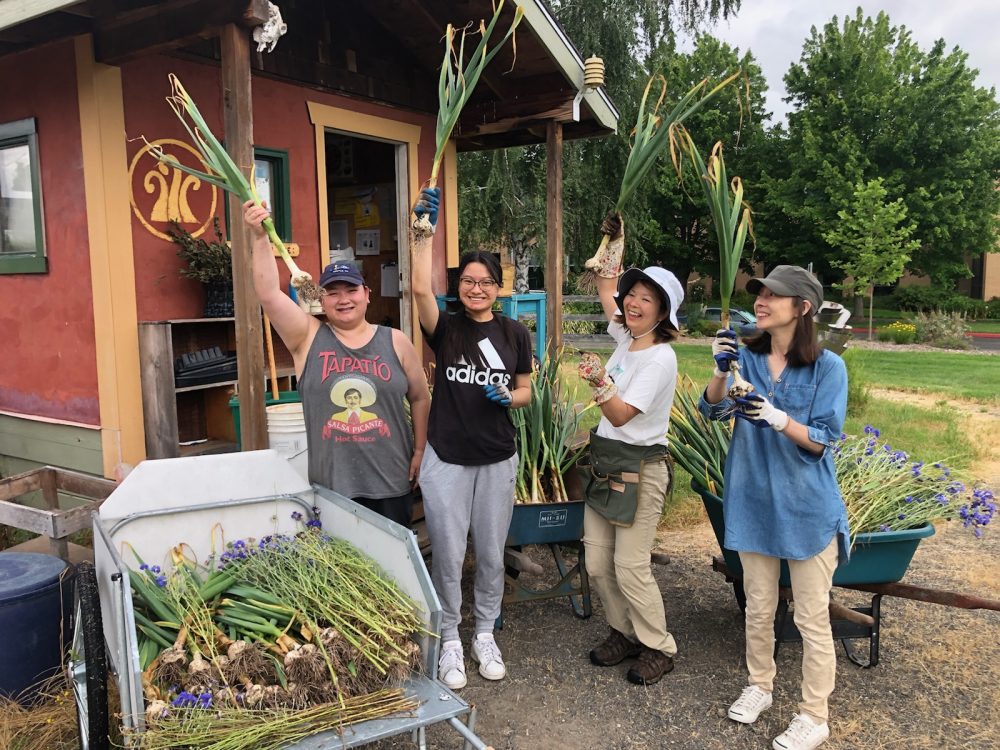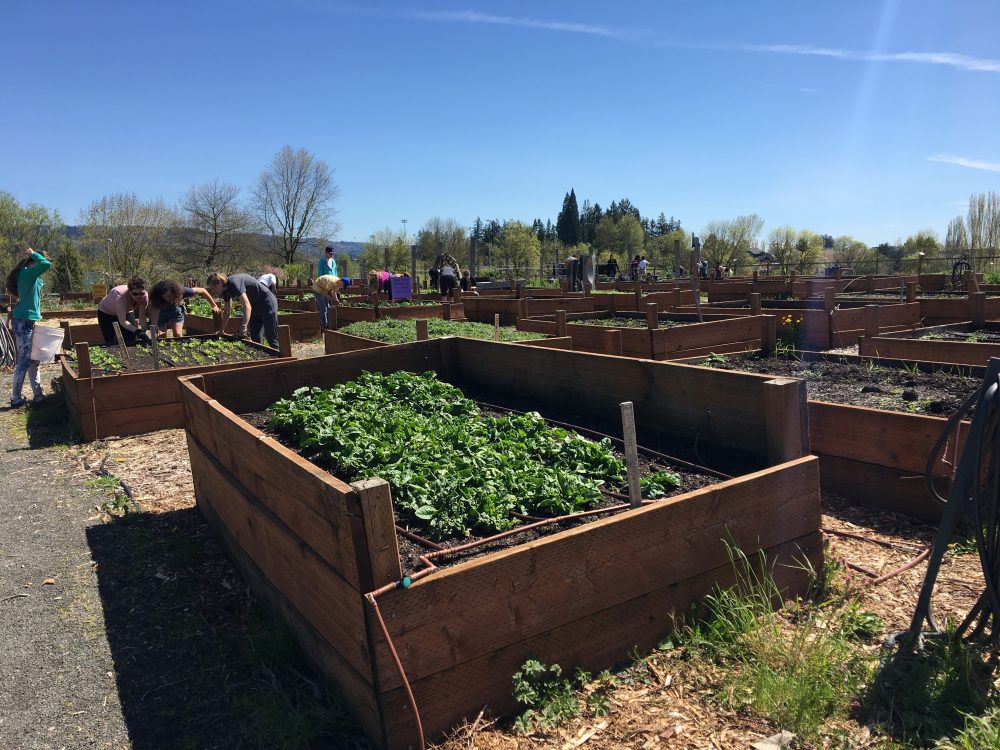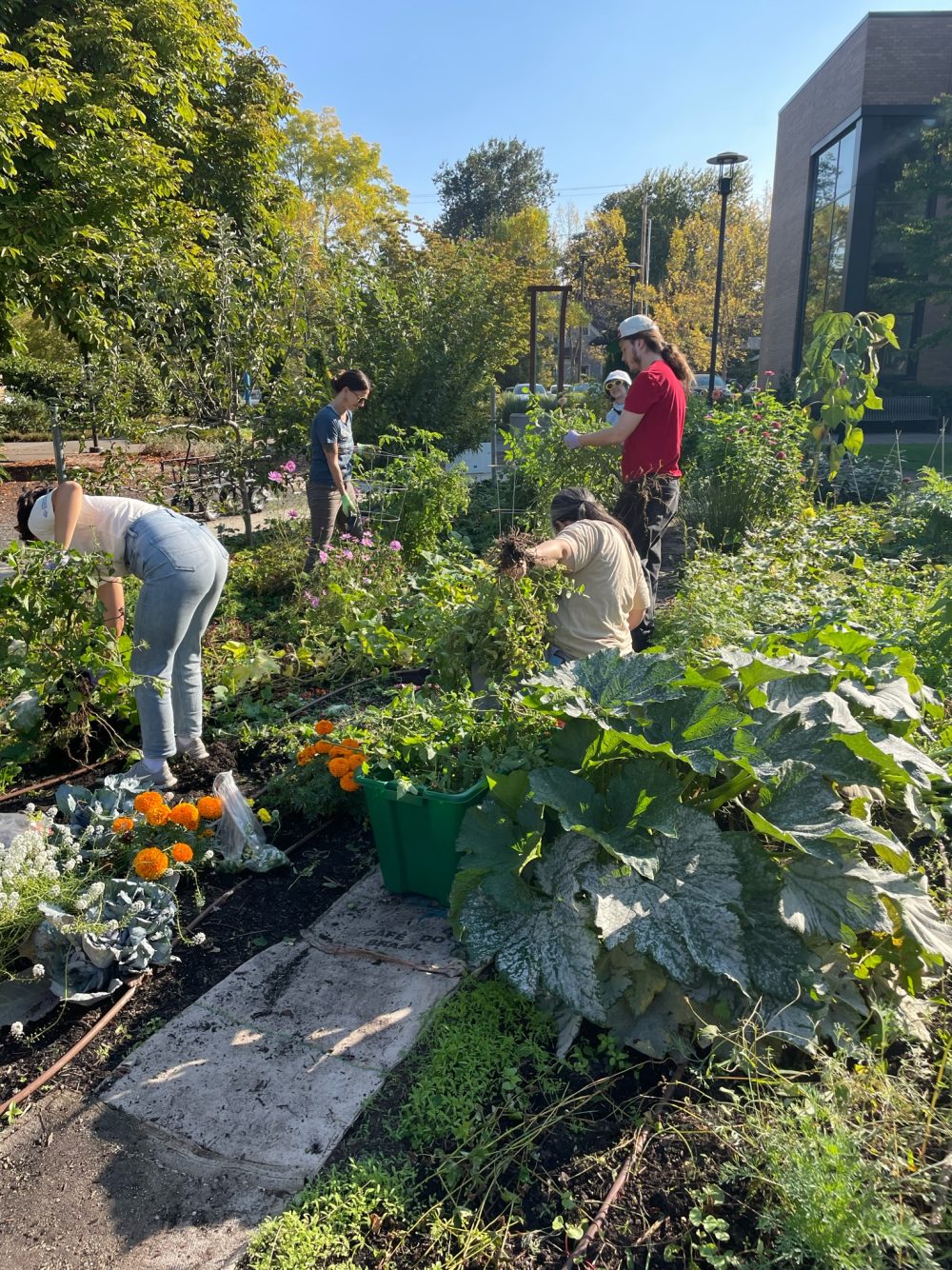 Events
Seed Share and Learning Event
Come get some free seeds for your garden and share some seeds if you have some. You can also learn about seed sovereignty, seed growing and seed keeping! PCC Learning Gardening folks will be on hand to chat and share what is going on in the garden and on campus.
Event Time, Dates and locations:
Sylvania: Monday 2/13 10-2pm (CC Welcome Pole)
Southeast: 2/17 Friday 11am-1pm (Library)
Newberg: 2/15 – Time 1:00 pm – 3:00 pm (Main Commons)
Rock Creek: 2/9 & 2/16 11am-1pm (Library – upstairs in Building 9)
Cascade: 2/14 Tuesday 11am-1pm (Library)
Questions? Contact Moonrose Doherty
Volunteer
You are welcome to stop by the gardens at the below times to volunteer your time. No experience or tools necessary. We are excited to welcome volunteers back!
Sylvania Campus – Mondays, 10am-2pm
Rock Creek Campus – Tuesdays and Wednesdays, 12-2pm
Jobs
Please see the PCC Work Study page for available positions or email sustainability@pcc.edu. Please note that not all positions may be available at this time.
Cascade Learning Garden
Rock Creek Learning Garden
Southeast Learning Garden
Sylvania Environmental Center and Learning Garden
Resources
Sylvania Environmental Center
The PCC Sylvania Environmental Center promotes sustainability, education, and action. We invite students to protect and sustain our local and global community. We are located in the Science Technology building, ST 213. Our office hours are Monday and Wednesday 8:30am – 5pm, Tuesday and Thursday 8:30am-2:30pm, Friday 9am – 3pm. Email peter.ritson@pcc.edu if you have any questions.
Rock Creek Garden Community Plots
Calling all gardeners! Interested in caring for a plot in the community beds at the Rock Creek Campus Learning Garden? Sign-up info coming soon.
Panther Pantries
We know that keeping students fed is imperative to equitable student success, that diverting food waste lowers PCC's carbon impact, and that projects like the Learning Garden and Food Forests build community resilience to the impacts of Climate Change.
Panther Pantries are on all four comprehensive campuses and provide food for students in need: Cascade (Cascade Hall, Room 102); Rock Creek (Building 5, Room 113); Southeast (Mt. Tabor Building, Room 152); and Sylvania (CC Building, Room 215).
Visit the food pantry website for current schedule updates.
Staff
Cascade and Southeast Learning Garden
Hailey Swain – Learning Garden Coordinator
Hailey has been working in urban school gardens across the city since graduating high school in 2019. They're passionate about showing people how to grow fresh food within the city to promote sustainability,  accessibility, and community. Contact Hailey at  hailey.swain@pcc.edu
Newberg Center Learning Garden
Stephanie Romero
Rock Creek Learning Garden
Moonrose Doherty (They/Them, Elle) – Rock Creek Garden Coordinator
Moonrose loves being part of community change, the tending of plants, and the sharing of knowledge. As the Rock Creek Learning Garden Coordinator they focus on providing students access to free, healthy food from the garden through donations to the Rock Creek Panther Pantry, programming around Food Insecurity and increasing Supplemental Nutrition Assistance Program (SNAP) access through the Rock Creek Learning Garden Farm Stand. Moonrose grew up food insecure and knows the barriers and stigmas. They are passionate about students positively accessing free food and all things food justice related. Prior to this position Moonrose managed the PCC Newberg Center Learning Garden with a focus on community-building and food liberation through hands-on education and knowledge-sharing. They also taught PCC Community Ed classes on Companion Planting, Organic Gardening and Native Plant Garden Design. Moonrose is also a small-scale, urban farmer and medicine-maker in their free time. Recently, they furthered their medicine craft and learned tinctures, oxymels and salves. Moonrose feels safest, wildest, and most grounded when in community with plants and sharing knowledge with people. They enjoy rollerskating, dance, backpacking and dreaming. Find them in the garden and come say Hi. Contact Moonrose at moonrose.doherty@pcc.edu.
Sylvania Environmental Center and Learning Garden
Peter Ritson
Bio and photo, email
Steve…
Cascade
Urban garden dedicated to growing food free for students and providing garden-related learning opportunities. Located between Jackson Hall and Margaret Carter Technology Education Building.
Newberg
A beautiful community space and active learning lab
Located:
Rock Creek
Our largest garden, Rock Creek has over three acres of hands-on education and growth opportunities. Located south of building 9.
Southeast
Space dedicated to urban agriculture and community engagement. Located on the west edge of campus next to Administrative Hall.
Sylvania
Cooperative campus space dedicated to organic gardening. Located on the northwest edge of campus next to parking lot…