District Staff
Sustainability Manager – Briar Schoon (she/her)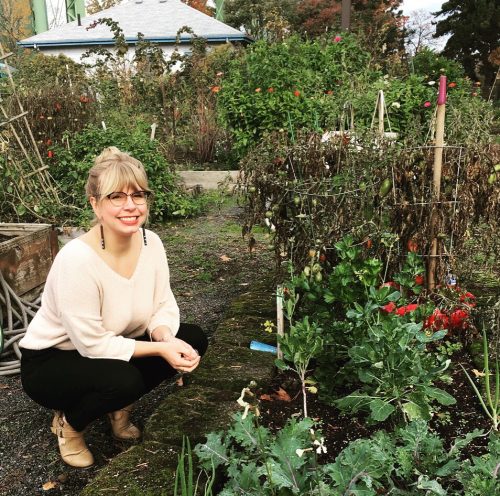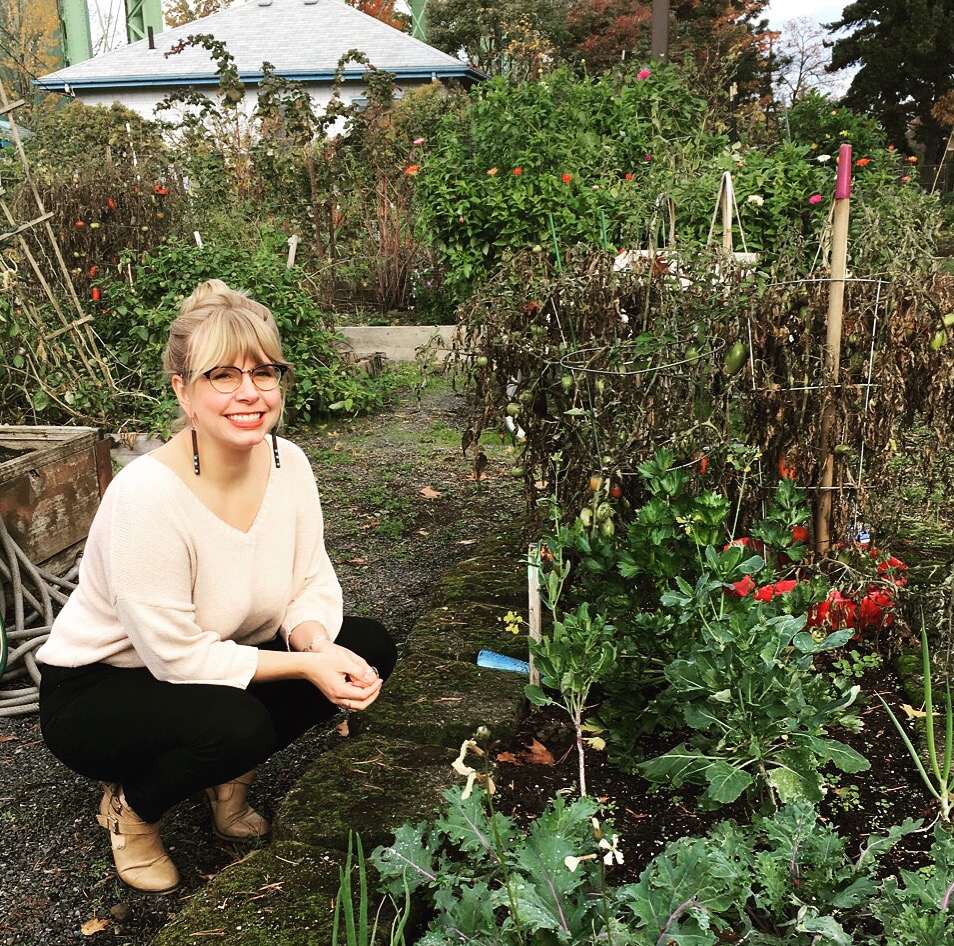 Briar is the college's Sustainability Manager, with the focus of mainstreaming sustainability throughout all college practices district-wide. She has taught sustainability courses at PCC and sits on the Board of Directors for the Greater Portland Sustainability Education Network. She holds a Master's Degree in Sustainability from Arizona State University, as well as a B.A. in Sustainability and a B.S. in Justice Studies. She is a LEED Green Associate and received her Master Gardener certification in 2016. Briar has represented the college at the local, national and international-level, most recently at the UN Climate Change Conference in Bonn, Germany! Prior to her role as the Sustainability Manager, she worked as the Sustainability Analyst for PCC, completing the college's greenhouse gas inventories and STARS reports. She likes to spend her free time crafting, gardening, and playing with her kitty.
Sustainability Analyst – Stephania Fregosi (she/her)
Stephania Fregosi is the college's Sustainability Analyst. She completes greenhouse gas inventories, the STARS report, does research, and provides other support. She earned her Masters of Studies in Environmental Law from the Vermont Law School and her Bachelor of Arts in Environmental Studies from Oberlin College. Stephania has worked in a variety of sustainability roles including sustainability coordination, project management, environmental assessment, community development, and environmental education. She has a passion for social justice, equity, and inclusion and recently served on the Diversity & Inclusion Committee as part of AASHE's advisory board. Stephania spends her free time with her family and dyeing yarn and fiber for other crafters.
Recycling Coordinator – Jade Menchaca (she/her)
Jade Menchaca is the college's Recycling Program Coordinator and focuses on outreach, recycling education, and overall improvement of recycling habits on campus through campaigns and special events. She earned her B.A. in Environmental Studies from the University of Oregon. She has many years of experience coordinating programs and events for higher education students to enhance their sustainability, involvement on campus, and created campus-wide food security initiatives. She is passionate about community involvement, social inclusion, environmental education, and waste reduction. She likes to spend her free time cooking, crafting, dancing, and trying out new restaurants.
Sustainability Assistant – Rachel Zarfas (she/her)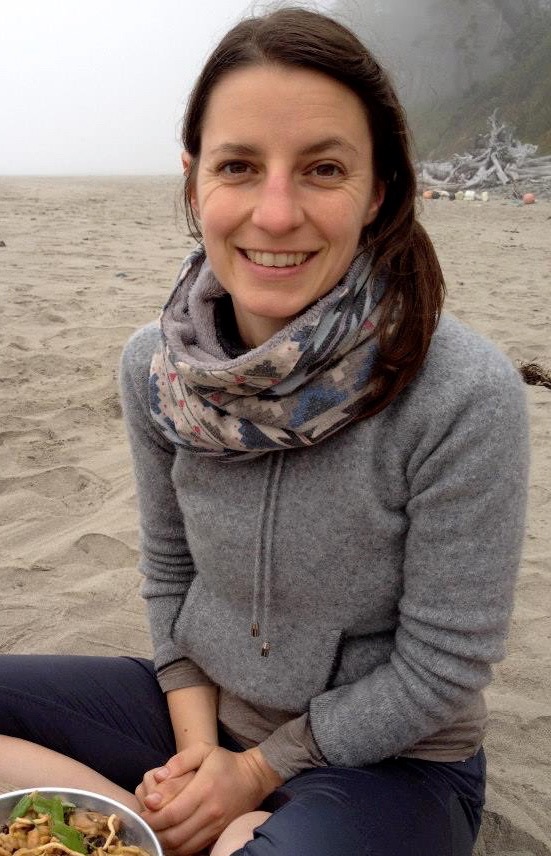 Rachel is the District Sustainability Assistant for PCC. She supports department leadership in studying new and proposed sustainability programs, and collaborates on PCC's district-wide sustainability strategies. Rachel holds a Bachelor of Arts in International Studies and certificate of Environmental Studies from the University of Missouri – Columbia. Rachel brings over a decade of experience working in environmental field with focuses on food waste recovery, recycling, waste minimization and sustainability. Her skill set includes program development and coordination, research, data analysis, technical assistance and outreach, environmental restoration and volunteer coordination. She is an AmeriCorps Alumni and certified Master Recycler and Mentor. She is also volunteering to advance local healthy food accessibility by helping manage a urban garden and start a new farmer's market in her neighborhood. Rachel is eager to leverage her experience to contribute to the college's sustainability commitment to strategize a foundation for sustainability that will ensure consistent and lasting progress is made in this rapidly evolving field. She likes to spend her free time gardening, crafting, exercising, camping and learning new skills. She has enjoyed taking dozens of non-credit classes at PCC over the years!
Jack Rasmuson – Strategic Energy Management Associate (he/him)
Jack Rasmuson is currently enrolled in the Masters of Public Policy Program at Portland State University where he is specializing in energy and environmental policy. He has a passion for sustainability and wants to focus his career on combating climate change. He previously earned his B.S. in Mathematics and Statistics from the University of Utah; he hopes to apply these skills to strategic energy management. He likes to spend his free time hiking, biking, and watching movies.
Equity & Sustainability Specialist – Venus Barnes (she/her)
Venus is the Equity & Sustainability Specialist, ensuring an equity lens is applied to sustainability programming and providing specialized training. Prior to this role, Venus served as an Americorps member with Confluence Environmental Justice at PCC. She was the Learning Garden Coordinator and taught students and the community how to grow their own food and challenge our Western society food systems. A cornerstone of these efforts focused on the student's experience and definition of food insecurity for food sovereignty.
For the last three years, Venus has worked closely with Resolutions Northwest, a Portland-based non-profit, and has served as a board member for the past year. This organization facilitates honest dialogue around race and racism to resolve conflict and advance racial and social justice through training and consultation in order to build skills and capacity within a community or institution. As part of this work, Venus in the past helped designed and co-facilitated a Food and RaceWorkshop highlighting the intersection of racial justice and food systems in Oregon for a sustainable future. Venus is also the SNAP Outreach Coordinator at Hunger-Free Oregon, where she focuses on increasing Supplemental Nutrition Assistance Program (SNAP) access for Oregon college students by implementing a "train the trainer" model around informational outreach, positive messaging, stigma, and student eligibility.