What to do if you're on probation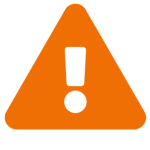 There are many things that can cause students to prioritize other things before school. Lack of support, struggles with mental health, and family issues can all add strain. The steps below are designed to help you make sense of your situation, map out options, and get you back in good standing.
Financial aid
If you are on academic probation you may also be in financial aid suspension. You will need to submit a separate appeal. See more information about the financial aid appeal process.
How to return to good standing
Schedule an appointment with your advisor by the end of week 4 (see deadlines below).  Work with your advisor to create a learning contract. See how to schedule appointments with your advisor here: Academic Advising.
Contact your instructors to obtain a mid-term progress report.
Schedule a mid-term check-in meeting with your advisor. Your advisor will review your learning contract, grades, and course progress. If you are making progress toward meeting academic standards, you can register for classes next term.
When your grades are posted at the end of the term, your status will update. If you're meeting academic standards, your status will change to good standing. If you're not making progress toward meeting standards, your status will change to academic suspension.
| Term you're attending | Deadline to create learning contract | Deadline for mid-term check-in meeting |
| --- | --- | --- |
| Winter 2022 | Feb 4 | End of term |
| Spring 2022 | Apr 29 | End of term |
| Summer 2022 | Jul 22 | End of term |
| Fall 2022 | Oct 21 | End of term |
See the academic calendar for term start and end dates.