Music & Sonic Arts, Creative Coding, Computer Science
Instructor of Music Theory & Composition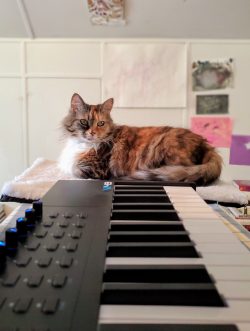 Error: The image above does not have Alt Text
Error: The image above does not have Alt Text
Error: The image above does not have Alt Text
Email: sarah.gaskins@pcc.edu
Phone: 971-722-5226
Office: working remotely!
Pronouns: she/they
Fall 2021 Student Hours:
I can meet with you virtually! My student hours (office hours) beginning Sept 28, 2021 are:
Tuesdays 2:30-4:00pm PT
Fridays 9:00am-12:30pm PT
Students can find my virtual student hours link in our class D2L site under "Content" or "Calendar". If you'd like to coordinate a different meeting time, or you're not currently my student, please send me an email!