Fall 2019 cascade learning garden work party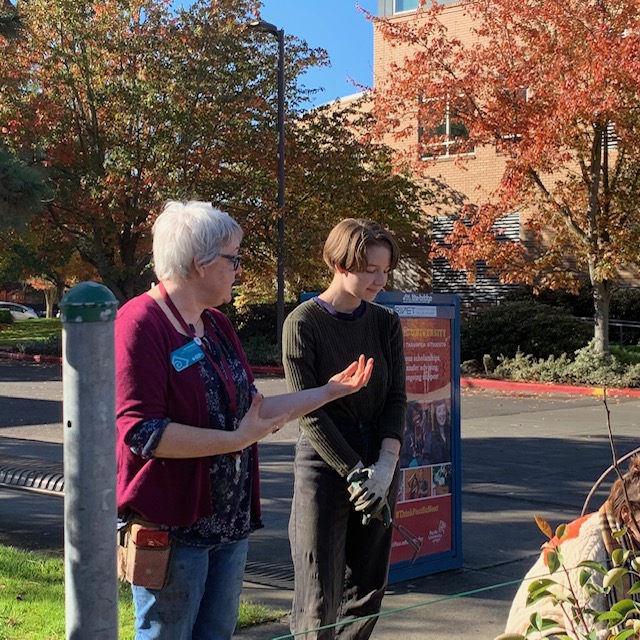 Fall 2019 cascade learning garden work party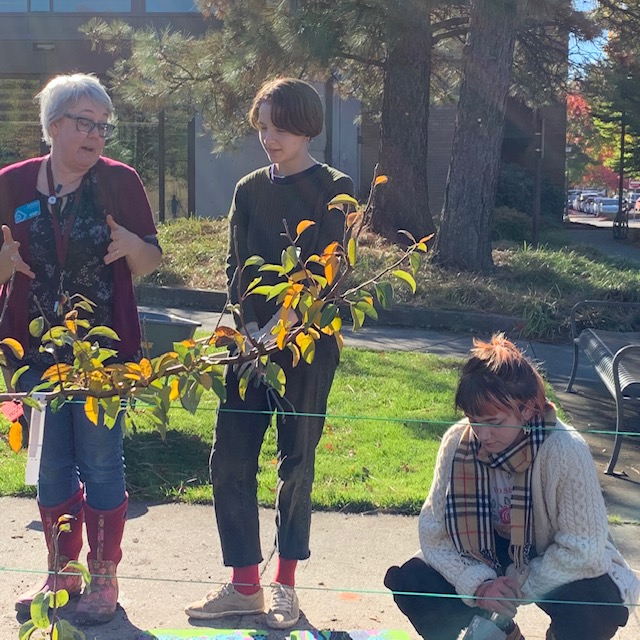 Fall 2019 cascade learning garden work parties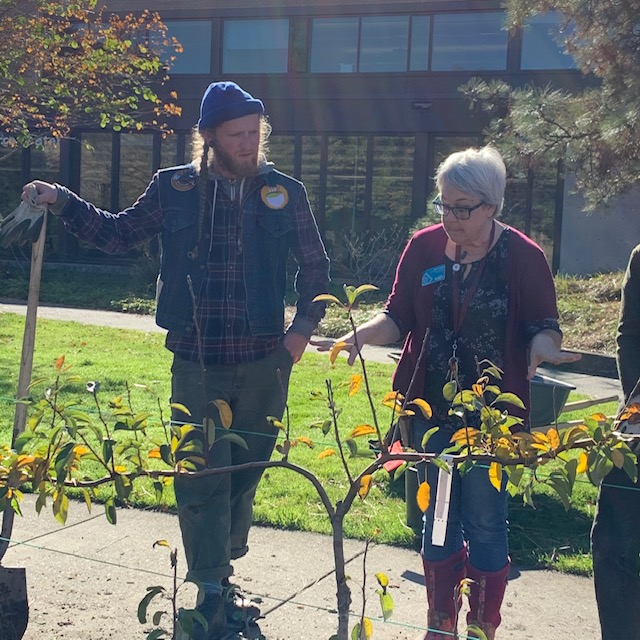 Welcome to my homepage!
I'm Jolie Donohue and I look forward to meeting you in an upcoming class or out in the garden. Since 2016 I've been a part-time instructor teaching gardening in community education. I became the cascade learning garden coordinator in 2019 and in 2021 added coordination of the southeast learning garden.
My work at PCC extends into many collaborations with student groups, resource centers, and community based learning with a wide range of course. I am a member of the Cascade Green Team, the Sustainability Leadership Council, the Bee Campus USA committee, and the Tree Campus USA committee.
My background was not always in horticulture and gardening. I have a AA in Early Childhood Education and BA in Child Development. I am a Qualified Mental Health Associate (QMHA1-C) and a former Certified Alcohol and Drug Counselor (CADC1). The first 15 years of my career were spent working with children and families. In 2008 I transitioned to a new career in horticulture. I earned a certificate in Home Horticulture from OSU, a certificate in Modern Organic Farming on Small Acreage from WSU, and a certificate in Horticultural Therapy from PCC.
The values that drive my work are my belief in the inherent healing power of nature, everyone should spend more time outdoors, and everyone deserves healthy locally grown food from an equitable food system. I am an intersectional feminist and a member of the LGBTQIA+ community. I am committed to dismantling white supremacy within myself, the fields of gardening and horticulture, and our greater world.
I hope to learn and grow with you!