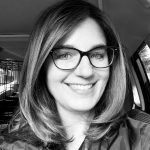 Hello!
I've been teaching college-level sociology courses since 1996, joining the faculty at PCC in 2011. At PCC, I am also the Sociology Chair for the PCC district.
I started studying sociology in 1990, as an undergraduate at the University of Nebraska-Lincoln. I actually majored in psychology but, toward the end of my four years, I became really interested in environmental issues, specifically environmental sociology. In fact, in my third year, I almost changed my major to environmental studies. I continued to study environmental sociology at Washington State University (Pullman), finishing a Master's degree in 1997. After that I moved back to Nebraska to work on a Ph.D. in sociology, wrapping that up in December 2001.
Before coming to PCC, I worked as a project manager at the University of Nebraska Public Policy Center and, over the years, taught at Roanoke College in Virginia, the University of Nebraska-Lincoln, and Southeast Community College (Nebraska). I moved from Nebraska to Portland to join the faculty at PCC in fall of 2011.
After trying out a few different neighborhoods in Beaverton and Portland, in 2013 I landed in St. Johns.
In recent years, I have become interested in leadership studies. In August 2021 I completed a Master's of Science in Management and Leadership (MSML) from Western Governors University. For you, this means I am committed to helping students fully engage in their lives through self-leadership and personal growth practices.
I totally understand your path may look different from mine, and that's okay. I've worked with students from many different backgrounds and with a wide range of goals. I look forward to working with you!
Schedule a meeting with me! Please use the link to choose a day and time that works best for you and we'll use Google Meet. If you'd like to request a different day or time, please send me an email and I'll get back to you as soon as I can.