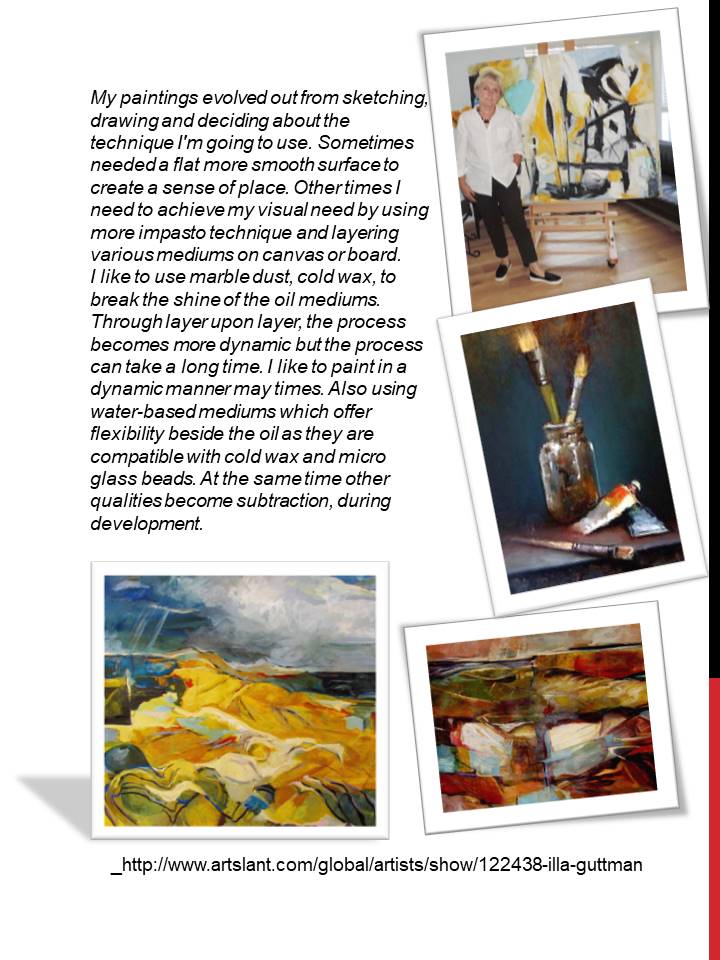 Error: The image above does not have Alt Text
Elena  has been painting and creating art from a very young age.
She never imagined herself to be anything other than an artist.
Starting with her early carrier  as stage set designer and exhibiting artist
She believes that life is a playground and everybody has a story to tell through their artwork.
The diversity of her fine art experiences comes from multiple art disciplines and the latest from multi media and Video production
She is an active artist exhibiting around Europe, Japan, Asia and the United States.
Elena creates, educates and inspires passion for art in her students.
By offering a variety of classes but not every term they include: Dynamic Abstract, Classical oil painting, Creative thinking, Understanding color, Eco printmaking, and Large drawing
Error: The image above does not have Alt Text
Error: The image above does not have Alt Text
Error: The image above does not have Alt Text