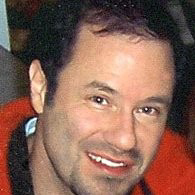 Welcome to my homepage!
I'm happy you are considering a course with me.  Here is a short introductory video from me: https://youtu.be/75erKnbPoqo
A little about me. I have been a college teacher in psychology almost 15 years.  My favorite thing about teaching is every student is interesting and has had important experiences in life. Whether you are introverted or extroverted, open to new things or more closed to things, I like that diversity of who you are.  I teach at Portland Community College (PCC) and Portland State University (PSU). In my teaching career, I've been voted multiple times as an outstanding teacher in my college and for my university.  I listen carefully to what students say works well in my classes and try to build on it. Students suggest I make concepts from psychology apply to real life and that my stories are helpful. Students also seem to like the way I run the classroom, which is to involve students in discussions but not to pressure students to participate unless they are ready to. I teach on various topics including the diversity of personality, human development, mental health problems we can have in life (abnormal behavior) and the psychology of happiness. My spouse joins me as a guest instructor for the summer version of the happiness class. She is from the country of Tibet and together with students we study how all cultures teach principles to help make people happy.
I look forward to meeting you and please email me at christopher.allen15@pcc.edu if I can answer any questions.
Chris