Sylvania QRC staff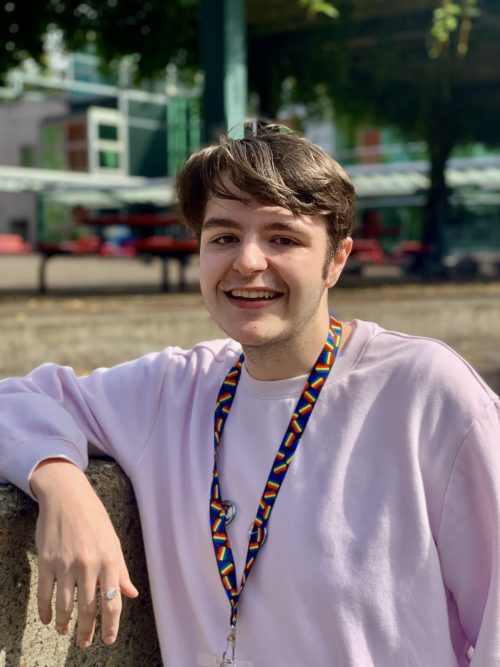 Damon, QRC Advocate
he/him/his
Hi, my name is Damon(He/Him). This is my first year at PCC. Afterwards, I want to transfer to PSU and further my education in psychology in hopes of being either a therapist or counselor. In my free time, I enjoy writing stories and poetry or just playing video games. As well, I am committed to watching Jeopardy daily. It's one of my favorite shows and one I've been watching since I was a kid. Do I dream of going on Jeopardy? Yes. Do I think I could win? Maybe if it's a good day. Will I go if I get the opportunity? I've done my part, just waiting for a response.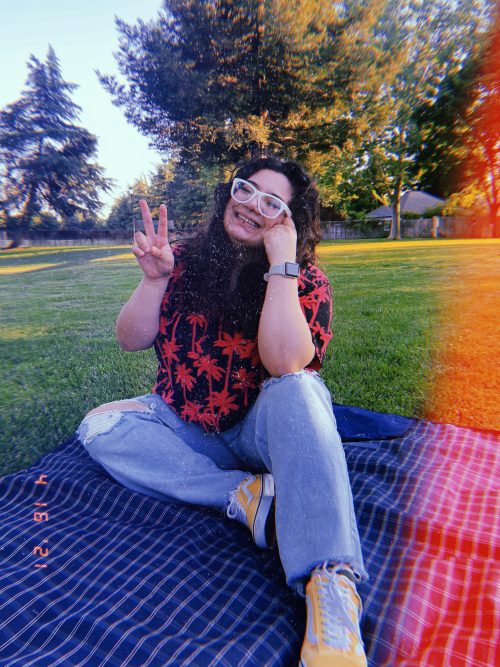 Diana, QRC Advocate
she/her/they
Hi y'all!! My name's Diana and my pronouns are she/her/they. I'm a first generation queer Latina and I'm currently studying ASL! Happy mother of two beautiful cats with my partner. I'm originally from California and I'm new here so stop by for a chat if you'd like to talk about anything!!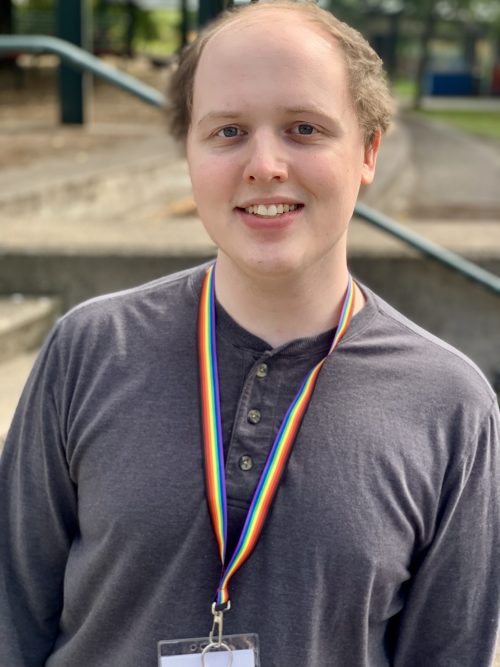 Sparrow, QRCAdvocate
they/them/theirs
Hi, my name is Sparrow (they/them). I am in my third year at PCC, I will be transferring to PSU after an additional year here to study social work! My goal is to become an LCSW (Licensed Clinical Social Worker) so I can provide therapy. My primary interests lie in: video games, tabletop games, reading, and cartography! I look forward to meeting you!
Kara, QRCAdvocate
she/her/hers
Hi! My name is Kara (she/her). I have lived in the Portland area my entire life. I am a first year PCC student, and a recent high school graduate. I'm currently studying carpentry, although that is subject to change at a moment's notice. In my spare time I love to spend time with friends, play games, and ride my motorcycle (a 2006 Kawasaki KLR650).  I'm excited to get to know the queer community at PCC! 🙂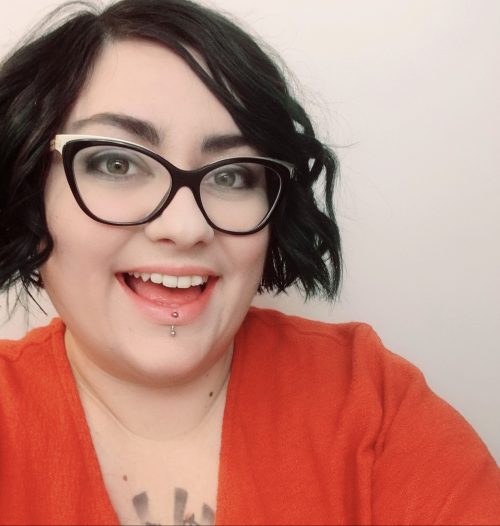 mae, QRC Coordinator
she/her/hers, they/them/theirs
Hello and welcome! I'm mae and I've been your Queer Resource Center Coordinator since October 2016. I love working with students and my personal goal is to make higher education more accessible for everyone who wants to pursue it. I'm a community college graduate myself (Seattle Central CC), a Portland State alum (B.S. in Women's Studies), and a University of Vermont alum (M.Ed. Higher Education & Student Affairs Administration). I love talking about my cat, your cat, educational journeys, social justice, the gender galaxy, fall weather, intersectional feminisms, queer culture, and coffee. Come say hi!