Sylvania QRC staff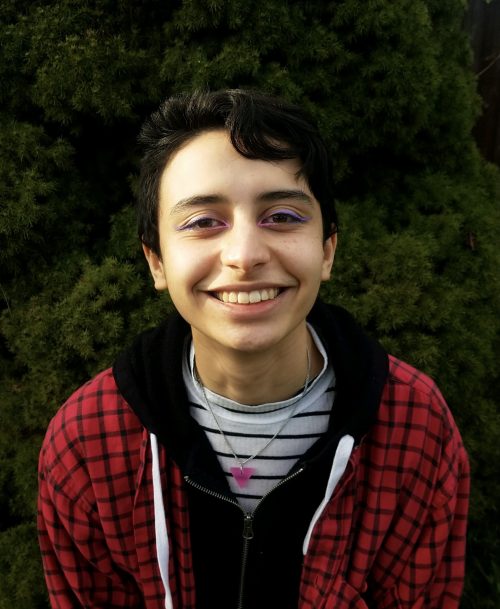 Forest, QRC Advocate
they/them/theirs
Hey there! My name is Forest (they/them/theirs). I am a native, Jewish, queer individual (to list a few haha), who spends their time watching tv, reading poetry, admiring dogs, and creating visual art. In my art, I seek to create visibility for trans individuals like myself. I have been at PCC off and on since 2019 and I am working to finish an Associate of Arts Oregon Transfer. I hope to bring more creative opportunities to the QRC, meet new folks, and most of all, continue their work to create an inclusive space for people to find community. Come stop in and say hi!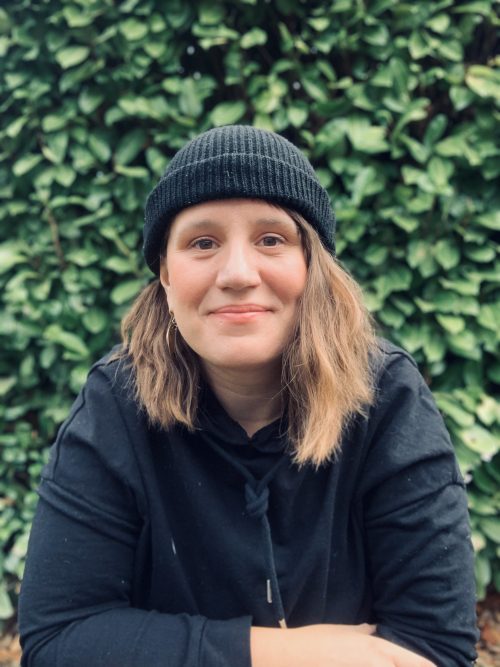 Jimmi, QRC Advocate
he/they/she
Hi! My name is Jimmi. This is my first year at PCC and I'm really looking forward to spending time at the QRC(virtually)as a student advocate and having the opportunity to connect more with the PCC queer community! I Identify as a non-binary they/them femme and am working on a transfer degree in order to one day serve as an end of life advocate for queer and trans people. I spend a lot of my time thinking and talking about transitional life experiences, hanging out with my anxious chaotic chihuahua, talking to my houseplants, cooking soup for my friends, and making art.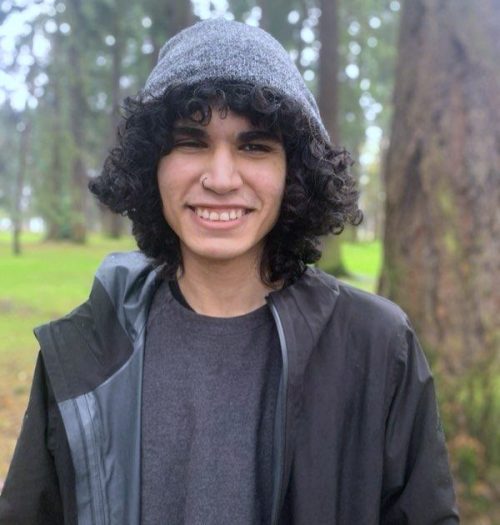 Sam, QRCAdvocate
they/he
Hey, my name is Sam. I'm Latinx and non-binary. This is my second year at PCC and I plan on eventually transferring to a university to major in philosophy. Still deciding on what my academic end goal will be but, becoming a librarian or selling my soul to academia are the most likely options. I like to spend my time reading, writing, going for walks, listening to music, and watching movies. If you want a conversation partner to talk about art, cinema, literature, or philosophy, feel free to pop into the virtual room. Hope to see y'all around.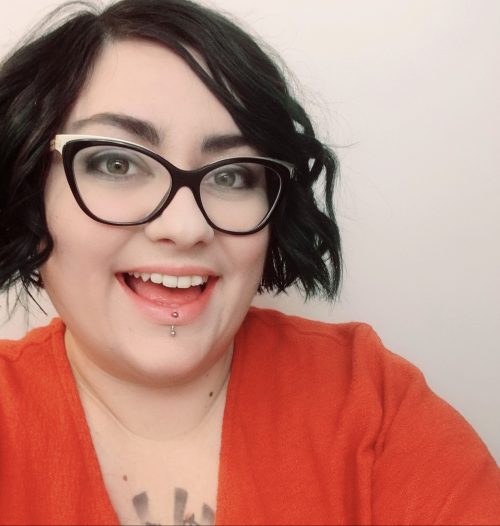 mae, QRC Coordinator
she/her/hers, they/them/theirs
Hello and welcome! I'm mae and I've been your Queer Resource Center Coordinator since October 2016. I love working with students and my personal goal is to make higher education more accessible for everyone who wants to pursue it. I'm a community college graduate myself (Seattle Central CC), a Portland State alum (B.S. in Women's Studies), and a University of Vermont alum (M.Ed. Higher Education & Student Affairs Administration). I love talking about my cat, my educational journey, your cat, your educational journey, social justice, the gender galaxy, fall weather, intersectional feminisms, drag, queer culture, and coffee. Come say hi!