Cascade QRC staff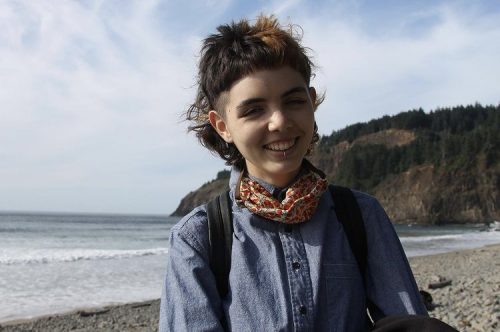 Cham – he/him, they/them
Student Leader
Cham is a queer and trans student at PCC who uses they and he pronouns. They are gender non conforming and a person of mixed Filipino and white descent. He moved to Portland in 2018 from Santa Cruz, CA where he worked with the local Art and History Museum to co-lead an art based youth activism program. Before coming to PCC, Cham was a student of massage at the East West College of Healing Arts, here in Portland. They love to cook, hike, and play with their cat, Goblin. He also enjoys watching anime and learning about history.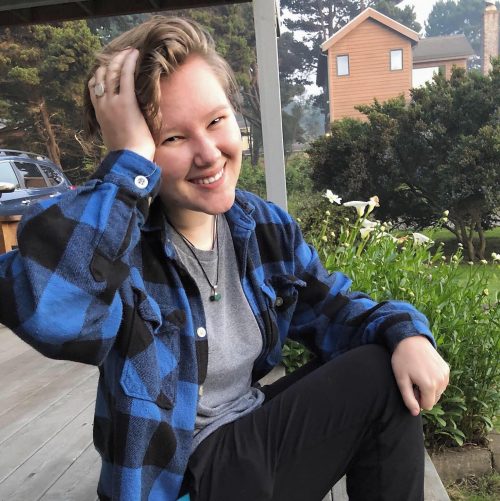 Gray – she/her
Student Leader
Gray Snyder is a lesbian and ace artist and aspiring graphic designer who has a huge passion for the arts. As a local Portlander, Gray loves to participate in and be a part of the local art communities and is currently studying in PCC's Graphic Design program. Gray has worked as a student volunteer, youth leader, and peer counselor, and she strives to help advocate for and be an ally to LGBTQA+, BIPOC, and Neurodivergent people. She highly values empathy, understanding, and education, and wants to continue to work to be a better person every day. Gray, alongside being an artist, loves to garden, play video games, and read graphic novels and comics. You can also find her spending time and cuddling with her big tuxedo cat Missy, who she loves dearly. Gray firmly believes in finding the positive in everything and is excited to be a part of a community at PCC.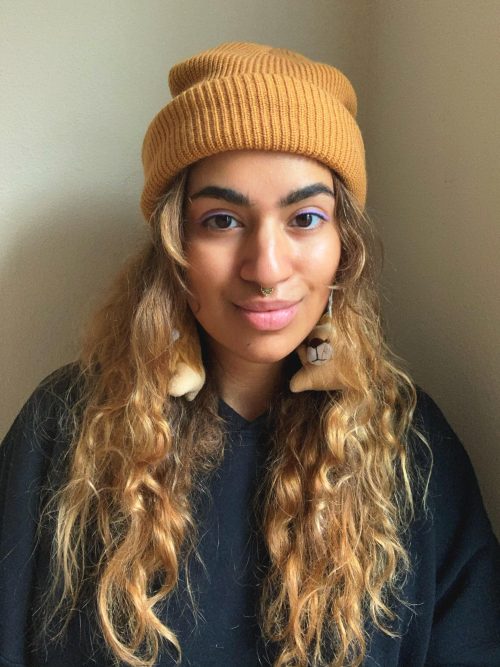 Yas (Yas-min) – she/her
Student Leader
Yas identifies as a queer woman of color. Her ancestors originate from the SWANA (Southwest Asian and North African) region and Brazil. She is passionate about vulnerability, ancestral healing, self awareness, intergenerational trauma, social justice, and world transformation. Her interests include business building, deep conversations, dance, travel, community dinners, creativity, public speaking, and poking around the festival scene. Her vision for the world is one that is rooted in empowerment, compassion, justice, accountability, and respect for all beings.