Hosting a student intern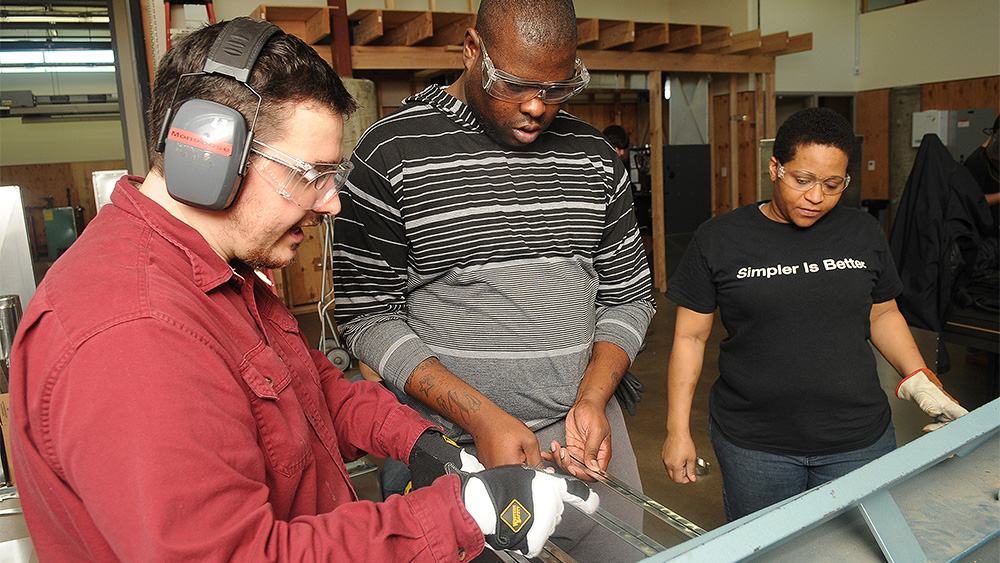 Benefits of training an Occupational Skills Training (OST) student intern
Forms
Hosting a student intern helps create skilled, employable workers in your industry and provides them with a step forward in their career. Most of our students come to us with years of work experience and transferable skills. Our candidates seek training in nearly every industry and are seeking opportunities to change vocations.
Hiring OST interns is optional, but many host employers find this program to be an excellent way to train students to the standards required in your organization or industry. Training is unpaid by the employer as the intern is earning academic credit. Additionally, all students are covered by the college's worker's compensation insurance.
Do you have an ongoing need for skilled workers? If you would be interested in utilizing OST as a workforce solution, please contact us at 971-722-6127 or ost@pcc.edu.
Key Occupational Skills Training features
Experience working with a large variety of employers and job types.
Collaboration with you to create a training plan and curriculum based on the student intern's existing education, skills, and career goal, along with industry standards.
Internships can start at any time.
Ongoing support and monitoring for both the student and employer.
Portland Community College covers worker's compensation for student interns.
Some student interns may be eligible for WOTC (Work Opportunity Tax Credit) if hired.
Some student interns are preferred workers where funding is available for accommodation.
Portland Community College's Occupational Skills Training program has been in existence for over 40 years and has helped thousands of student interns set occupational goals, obtain marketable skills, and build a solid future career. You can be part of that success by hosting a student intern. Call or email today at 971-722-6127 or ost@pcc.edu.
Host employer testimonials
City of Vancouver
"The PCC internship program has been extremely beneficial to our organization. We were able to complete some significant effort engineering research and asset management program set up that we would otherwise have not been able to do. The students have been professional and eager to assist and learn. It's a great win-win program allowing a student to get valuable on the job education while providing a benefit to the employer." Eric Sadler, City of Vancouver
City of McMinnville Water Reclamation
"The city of McMinnville's Water Reclamation Facility has partnered with PCC many times over the last decade. For the most part, we have found it to be a win/win scenario, as we teach the interns safe water/wastewater treatment, including the mechanical and lab work aspects of our job. We appreciate the help they have given to us, and the students appreciate the skills they learn in the field of water treatment. PCC's quarterly on-site evaluation with the student and yourself assures everyone involved that the training is working." Tim Munro, City of McMinnville Wastewater Services