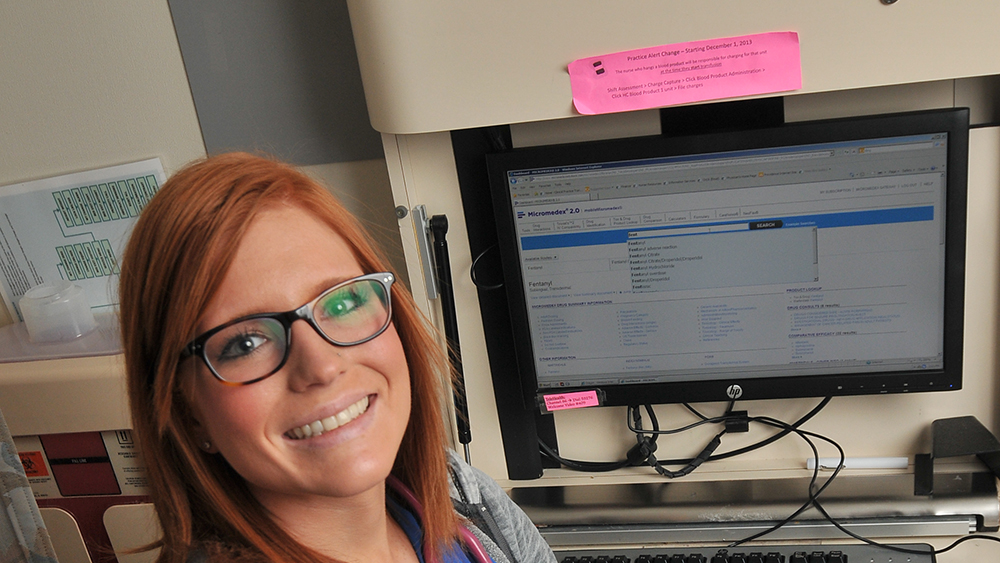 Health information management professionals play a critical role in maintaining, collecting, and analyzing the data that healthcare providers rely on. The Oregon Employment Department forecasts the employment of health information technicians in the Portland area will grow 14.1% through 2027.
Why choose Health Information Management at PCC?
Salary
The Oregon Employment Department reports that health information technicians in the Portland area earn an average annual salary of $49,000.
Portland Community College's Health Information Management (HIM) program is delivered almost entirely online. You will receive weekly lessons, complete assignments, and communicate in a virtual classroom setting. Your only on-site requirement will be your work experience practicum.
Taking courses online allows for more schedule flexibility, reduces the time you spend commuting, and brings college right to your fingertips.
Program outcomes
Graduation rate, 2019-2020: 85%
Employment rate, 2020 graduates: 80%
RHIT exam first-time pass rate, 2019-2020: 100%
Accreditation statement
The Health Information Management accreditor of Portland Community College is the Commission on Accreditation for Health Informatics and Information Management Education (CAHIIM). The College's accreditation for the AAS degree in Health Information Management has been reaffirmed through 2020-2021. All inquiries about the program's accreditation status should be directed by mail to CAHIIM, 233 N. Michigan Avenue, 21st Floor, Chicago, IL, 60601; by phone at 312.233.1134; or by email at info@cahiim.org.
What will you learn?
More information
Health information professionals are called on to improve efficiency in healthcare facilities by optimizing efficiency in billing and improving electronic data integrity through quality management.
At PCC, our Health Information Management program provides you with the fundamental skills necessary to begin a career:
Manage medical records and health information systems
Enhance the quality and uses of data within the healthcare industry
Summarize data into useful information
Comply with standards and regulations regarding health information
Protect the privacy and security of patient health information
Ensure health information is complete and available to legitimate users
Code health information for reimbursement and research
What will you do?
You will work in a variety of healthcare settings including:
Accounting firms
HMOs
Hospitals
Government agencies
Law offices
Outpatient clinics
Payer organizations
Policy organizations
Research organizations
What will I do on the job?
You will manage:
Access for legitimate data users
Coding health information for reimbursement and research
Compliance with standards and regulations
Enhancement of the quality and use of data
Health information systems
Integrity and completeness of health information
Summations of data
Privacy and security of patient health information