Gerontology Advocacy, Career Pathway certificate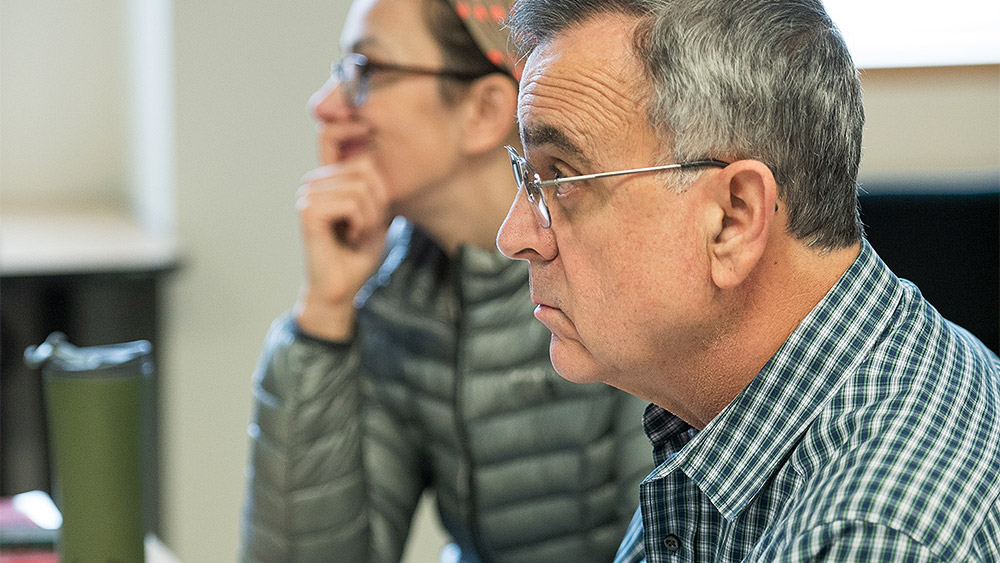 Why choose the Gerontology Advocacy Career Pathway certificate at PCC?
The 39-credit advocacy certificate is designed to advance the knowledge and develop the skills of those working with older persons to support them in navigating health, care, aging services, and other systems, and in finding and utilizing the resources and services they need to thrive. The certificate is also appropriate for any professional working on policy and program development in aging, disability, and related services to enhance their ability to advocate effectively, to collaborate with other professionals and diverse stakeholders, and to ensure accessibility, equity, and inclusion for the clients with whom they work.
The courses in this Career Pathway certificate are wholly contained within the state-approved Gerontology AAS degree and are financial aid and veterans benefits eligible.
Salary
Social or Human Services Assistants: $13.75 to $19.53 per hour or $40,622 per year
Case Managers or Social Services Coordinators: $422.49 to $30.65 per hour or $63,752 per year
Award information
Awards with a icon can be earned completely online, or you can choose a mix of online and on-campus classes.
Degrees and certificates by number of terms to complete

| Award | Length | Financial aid eligible | Currently accepting students? |
| --- | --- | --- | --- |
| Career Pathway Certificate: Gerontology Advocacy | Less than 1 year | | |
Learn more about Gerontology and all 6 awards available »
What will you learn?
Students completing this certificate will be able to:
Use Gerontological research and theories to plan, implement, and contribute to programs, policies, and social change strategies for and with older persons in professional, institutional, and community settings.
Communicate, collaborate, and access appropriate resources and services while working with other professionals and diverse stakeholders to advocate with and on behalf of older persons.
Adhere to professional and ethical standards appropriate to one's Gerontological areas of specialty while managing one's career and taking advantage of continuing learning opportunities.
Courses
Course listing for the 2020-2021 catalog year.
Course List
Code
Title
Credits

GRN 175

The Aging Mind
2

GRN 181

Exploring the Field of Aging
2

GRN 201

Understanding and Ending Ageism
2

GRN 240

Care and Service Coordination
3

GRN 245

Introduction to Guardianship in Oregon
1

GRN 247

Applied Legal and Policy Issues in Aging
2

GRN 280A

CE: Gerontology Internship
4

GRN 280B

Gerontology Internship Seminar
1

GRN 282

Gerontology Professional Seminar
2

PSY 236

Psychology of Adult Development and Aging
4

SOC 223

Sociology of Aging
4

SOC 230

Introduction to Gerontology
4

SOC 231

Sociology of Health & Aging
4

SOC 232

Death and Dying: Culture and Issues
4
or 

SOC 234

Death: Crosscultural Perspectives
Total Credits
39
What will you do?
Depending on their prior experience and education, Gerontology Advocacy certificate graduates assume positions in aging services, long-term care, and healthcare with job titles like the following:
Aging Life Manager
Care Manager
Care and Service Coordinator
Community and Social Service Specialist (or Manager)
Healthcare Navigator
Personal Advocate
Social and Human Services Assistant
Social Services Coordinator
Social Services Navigator
Next steps
Applying to PCC is free and only takes a few minutes.Apply now

Not quite ready to apply?
We can help you get the information you need.