Advanced Behavioral and Cognition Care, Career Pathway certificate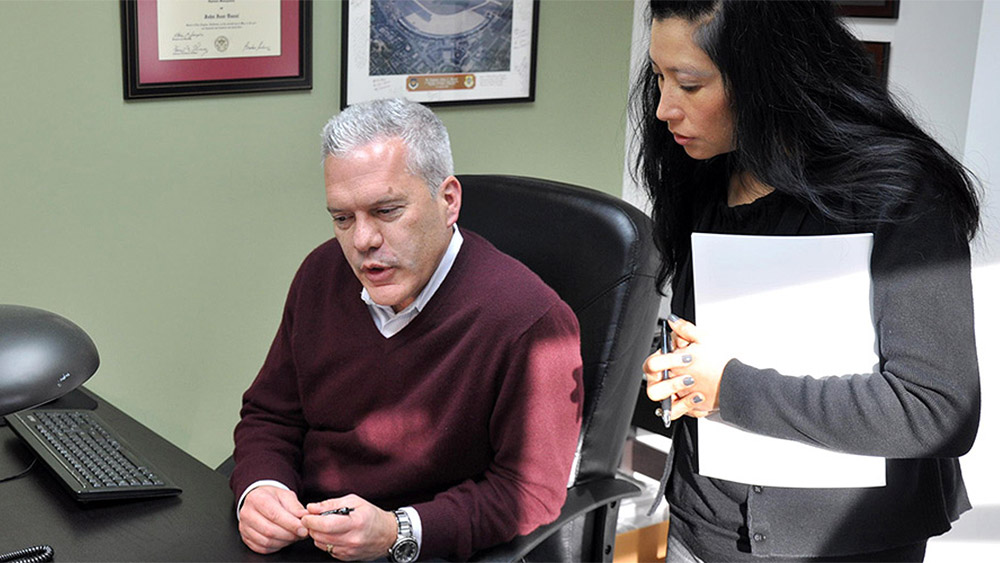 Why choose Advanced Behavior Cognitive Care Career Pathway Certificate at PCC?
Easy access (open start) and exit program.
Online (asynchronous) format, with some optional in-person, live-streamed, and video-recorded class meetings.
Applied, interactive learning format.
Faculty expertise both inside the classroom and within the community.
Salary
Personal Care Provider: $13.57 per hour or $28,231 per year
Healthcare Aids: $16.54 per hour or $34,421 per year
Social and Community Service Managers (Adult Daycare Director): $31.16 per hour or $64,827 per year
Medical and Health Service Managers (Memory Care Administrator): $58.19 per hour or $121,027 per year
Award information
Awards with a icon can be earned completely online, or you can choose a mix of online and on-campus classes.
Degrees and certificates by number of terms to complete

| Award | Length | Financial aid eligible | Currently accepting students? |
| --- | --- | --- | --- |
| Career Pathway Certificate: Advanced Behavioral and Cognition Care | Less than 1 year | | |
Learn more about Gerontology and all 6 awards available »
What will you learn?
Students who complete this certificate program will be prepared to:
Work effectively as an advanced care provider with diverse individuals or groups of older persons experiencing cognitive decline, dementia, and other challenging behavioral and cognitive conditions, in long term care, adult daycare, home, and community settings.
Conduct gerontological research relevant to advanced care issues, and apply the research to practice.
Adhere to professional and ethical care standards.
Continue to develop professional care knowledge and skills through continuing education and training.
Courses
Course listing for the 2020-2021 catalog year.
Course List
Code
Title
Credits

GRN 175

The Aging Mind
2

GRN 176

Cognitive Activity Design
2

GRN 181

Exploring the Field of Aging
2

GRN 234

Introduction to Dementia Care & Practice
4

GRN 240

Care and Service Coordination
3

GRN 245

Introduction to Guardianship in Oregon
1

GRN 247

Applied Legal and Policy Issues in Aging
2

GRN 280A

CE: Gerontology Internship 1
4

GRN 280B

Gerontology Internship Seminar
1

GRN 282

Gerontology Professional Seminar
2

PSY 236

Psychology of Adult Development and Aging
4

SOC 223

Sociology of Aging
4

SOC 231

Sociology of Health & Aging
4
Total Credits
35
| | |
| --- | --- |
| 1 | Certificate candidates who have related work experience with aging adults may petition to substitute one credit for every 70 hours worked toward the required internship credits, up to a total of three credits. |
What will you do?
Advanced Behavioral and Cognitive Care Specialists may work under a wide range of titles that continue to grow and transform as the changing nature of the population experiencing cognitive impairment and dementia presents new challenges, and care facilities and programs adjust accordingly. The following represents a partial list:
Personal care provider, home care provider, or resident assistant for dementia care
Certified Nursing Assistant – Dementia Care (CNA2)
Dementia care assistant, specialist, coordinator, director, or consultant
Memory care residential unit or daycare center assistant, specialist, coordinator, director, or consultant
Various healthcare, social work, care manager, care planner, and facility administrator positions would be enhanced by a dementia care specialization. The ABCC Certificate also complements the Activity Professional Career Pathway Certificates for Activity Professionals working in Memory Care Units or long term care settings including a high percentage of persons with cognitive impairment or dementia. Other professionals working with the older population working in public, non-profit, and private sectors could similarly benefit from the Certificate. These would include professionals working as social services directors, conservators, and guardians, hospice workers, or in placement agencies and financial services.
Next steps
Applying to PCC is free and only takes a few minutes.Apply now

Not quite ready to apply?
We can help you get the information you need.