Activity Professional, Career Pathway certificate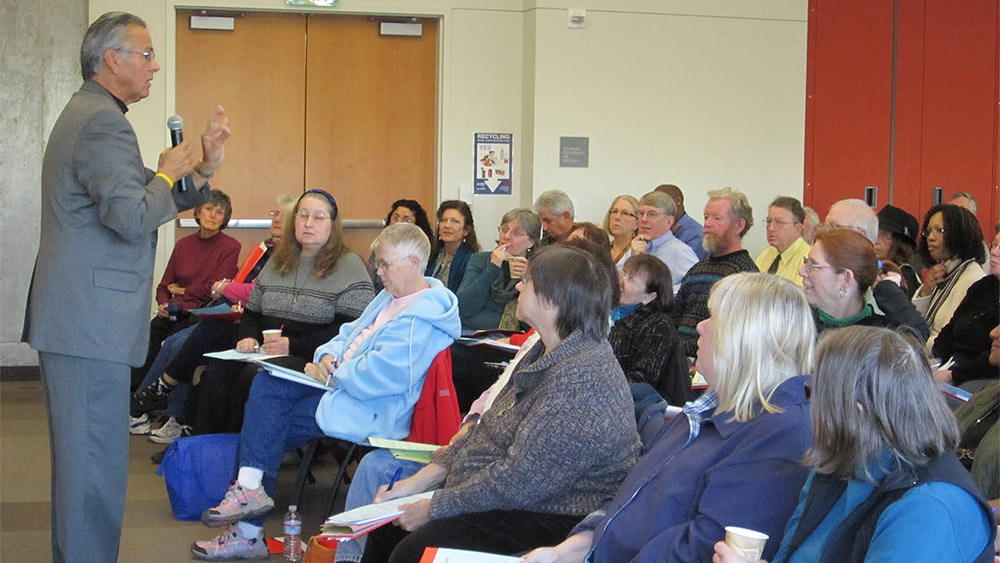 The Gerontology Program is pleased to announce a new state-approved 30-credit Activity Professional certificate. This certificate replaces our previous three activity certificates.
Why choose the Activity Professional Career Pathway certificate at PCC?
This certificate is designed to prepare graduates for activity, life enrichment, and wellness positions in long-term care settings, adult day programs, assisted living, and retirement communities. It also provides students the knowledge and skills to apply for Activity Professional-Board Certified (AP-BC) certification by the National Association of Activity Professionals Credentialing Center, with required work experience, continuing education, and successful completion of the NAAPCC Competency Exam.
The courses in this Career Pathway Certificate are wholly contained within the state-approved Gerontology AAS degree, and students can declare it through enrollment services, by emailing enroll@pcc.edu[opens in new window] with their G-number and proceed to take courses. Contact gero@pcc.edu[opens in new window] for further information and advising.
Award information
Awards with a icon can be earned completely online, or you can choose a mix of online and on-campus classes.
Degrees and certificates by number of terms to complete

| Award | Length | Financial aid eligible | Currently accepting students? |
| --- | --- | --- | --- |
| Career Pathway Certificate: Activity Professional | Less than 1 year | | |
Learn more about Gerontology and all 4 awards available »
What will you learn?
Students successfully completing this certificate will be able to:
Provide appropriate and effective activity programs that enhance quality of life for older persons and persons with disabilities in long-term care and memory care facilities, community and day programs.
Demonstrate ability to complete assessment and documentation meeting state and federal requirements.
Meet the standards of practice for development and implementation of comprehensive activity programs for all levels of cognition, physical functioning, and psycho-social needs, based on a person-centered, person-directed approach.
Meet the knowledge requirements of the National Association of Activity Professionals Credentialing Center (NAAPCC)'s certification.
Courses
Course listing for the 2021-2022 catalog year.
Course List
Code
Title
Credits

GRN 165

Basic Activity Director Training
2

GRN 175

The Aging Mind
2

GRN 176

Cognitive Activity Design
2

GRN 181

Exploring the Field of Aging
2

GRN 264

Advanced Activity Professional Training
3

GRN 280A

CE: Gerontology Internship
4

GRN 280B

Gerontology Internship Seminar
1

GRN 282

Gerontology Professional Seminar
2

SOC 223

Sociology of the Life Course
4

SOC 230

Introduction to Gerontology
4

SOC 231

Sociology of Healthy Aging
4
Total Credits
30
Next steps
Applying to PCC is free and only takes a few minutes.Apply now

Not quite ready to apply?
We can help you get the information you need.