Emergency Medical Services, Career Pathway certificate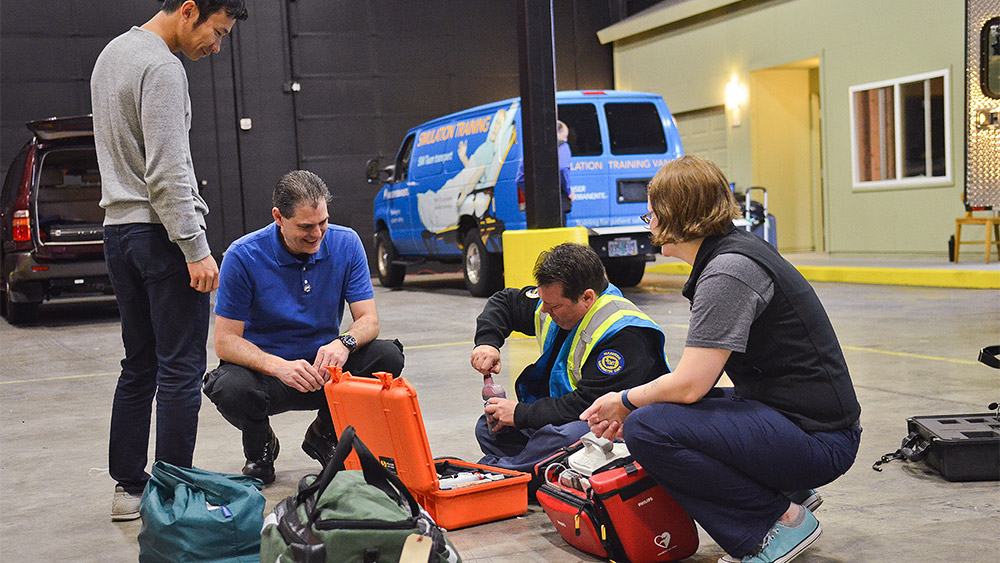 Are you interested in working in an emergency medical setting?
Are you ready to work in a hands-on profession that allows you to help others?
Do you want a career path with advancement opportunities?
The Emergency Medical Services Career Pathway certificate prepares you to build on your problem solving, client service, and team-building skills by developing your response in an emergency medical situation. This is a great option for those committed to helping others in a crisis.
Individualized coaching
As a Career Pathway student, you can get one-on-one support to help you access resources, services, and employment. You may also be eligible for financial support to help you with the costs of college.
Get connected
Award information
Degrees and certificates by number of terms to complete
Award
Length
Financial aid eligible
Currently accepting students?
Career Pathway Certificate: Emergency Medical Services
Less than 1 year
Limited entry, see how
to get into this program
Learn more about Emergency Medical Services and all 5 awards available »
Courses
Course listing for the 2022-2023 catalog year.
Course List
Code
Title
Credits

EMS 100

Introduction to Emergency Medical Services
2

EMS 105

EMT Part I
6

EMS 106

EMT Part II
6

EMS 114

Emergency Response Patient Transportation
1

EMS 116

Emergency Medical Services Rescue
3

WR 121

College Composition (or any course for which

WR 121

is a prerequisite)
4
Total Credits
22
Jobs
The average wage is $40,000 to $45,000 per year, with entry-level positions of $13 to $15 per hour.
Finish your degree
The Emergency Medical Services Career Pathway Certificate leads to additional certificates and degrees. Continue your education to give yourself more job opportunities and career advancement.
Is it for me?
Who: High school graduates (and high school equivalency). Placement into WR 121 or completion of WR 115 with a grade of C or better. Placement into MTH 60, or completion of MTH 20 with a grade of C or better. Placement into RD 115, or completion of RD 90 with a grade of C or better. If you do not meet all the placement recommendations, contact us for other options.
Where: PCC Cascade Campus
When: Four terms
Program cost
Use the cost calculator to see the estimated costs. For more detailed cost sheet contact program department at 971-722-5570.
Not quite ready to apply?
We can help you get the information you need.