Advanced Emergency Medical Technician, less than 1 year certificate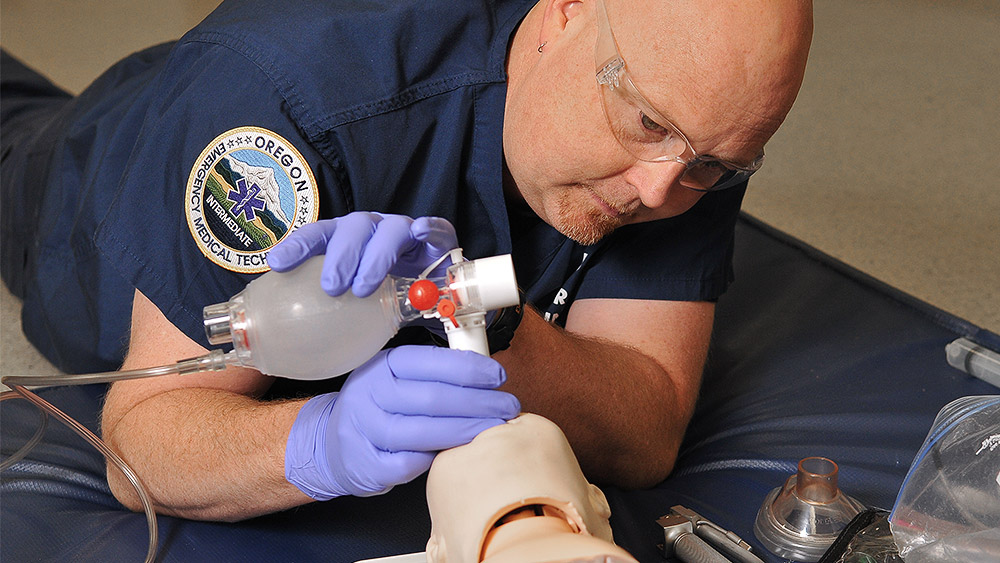 The Advanced EMT course is designed for Emergency Medical Services (EMS) providers to meet the needs of their communities, where sufficient paramedics are not typically available. On successful completion of the 2 term course, you are eligible to apply to take the NREMT AEMT certification examinations. After passing those, you can apply for your Oregon AEMT license.
Course work includes:
Recognizing symptoms of illnesses and injuries
Proper procedures of emergency care at the Advanced EMT Level
You must possess a current Oregon EMT license to take this course.
Award information
Degrees and certificates by number of terms to complete
Award
Length
Financial aid eligible
Currently accepting students?
Certificate: Advanced Emergency Medical Technician
Less than 1 year
Limited entry, see how
to get into this program
Learn more about Emergency Medical Services and all 5 awards available »
Courses
Course listing for the 2021-2022 catalog year.
Course List
Code
Title
Credits

EMS 105

EMT Part I
6

EMS 106

EMT Part II
6

EMS 135

Advanced EMT Part 1 (Advanced EMT Part 1)
5

EMS 136

Advanced EMT Part 2 (Advanced EMT Part 2)
5
Total Credits
22
Not quite ready to apply?
We can help you get the information you need.