Paraeducator, associate degree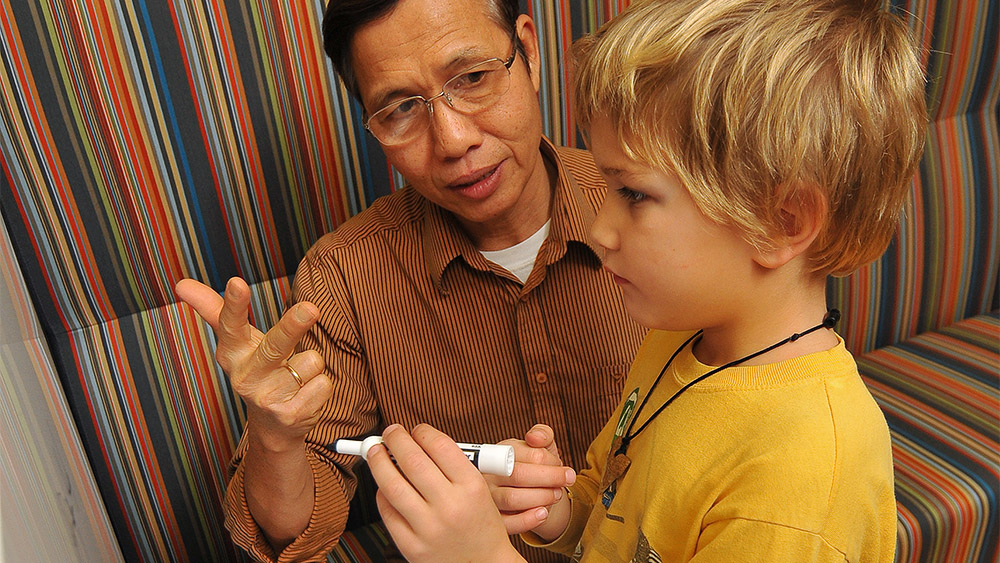 Why choose Paraeducation at PCC?
Salary
The Oregon Employment Division reports that the average annual salary of paraprofessional educators in the Portland area is $35,973.
Portland Community College trains paraeducators as teaching assistants to work in general-purpose classrooms, special education, and ESOL programs. We emphasize field experience in elementary and secondary schools.
You can choose a focus in special education or working with English language learners. Many of the courses in the Paraeducation program are also applicable to teacher re-licensure.
The Oregon Employment Division estimates that job openings for paraeducators in the Portland area will grow 8.5% through 2027.
Award information
Awards with a icon can be earned completely online, or you can choose a mix of online and on-campus classes.
Degrees and certificates by number of terms to complete

| Award | Length | Financial aid eligible | Currently accepting students? |
| --- | --- | --- | --- |
| Associate Degree: Paraeducator | 2 years | | |
Learn more about Education and all 2 awards available »
What will you learn?
The Paraeducation program will give you a variety of skills, including:
Behavior management
Group instruction
Individual instruction
Interpersonal and intercultural communication with adults and students
Personal growth
Some students use this program as an initial, exploratory step toward a career in teaching.
Participants in the program learn to:
Assist in academic instruction
Communicate effectively with students, staff, and parents
Meet No Child Left Behind academic standards for paraeducators
Motivate and assist students
Understand the roles and responsibilities of paraeducators
Use inclusive practices for diverse populations
Courses
Course listing for the 2020-2021 catalog year.
Course List
Code
Title
Credits

ED 100

Introduction to Education for Paraeducators
3

ED 102

Digital and Visual Communication Fundamentals
3

ED 123

Instructional Strategies: Reading
3

ED 124

Instructional Strategies: Mathematics/Science
3
or 

MTH 211

Foundations of Elementary Math I

ED 131

Applied Learning Theory
3

ED 136

Learning with Technology
3

ED 217

Classroom Management
3
or 

ED 252

Behavior Management

ED 224

Foundations of Education
3

ED 251

Overview of Exceptional Learners
3

ED 263

Portfolio Development
2

ED 264

Portfolio Development II: AAS Paraeducator Addition
1

ED 270

Practicum I
3

ED 271

Practicum II
3

PSY 215

Human Development *
4

WR 121

College Composition
4

Choose two of the following:

6
Multicultural Education: Principles
Multicultural Education: Applications
Introduction to Developmental Disabilities

Choose two of the following:

6
Introduction to Teaching Students with Learning Disabilities
Sheltered Instruction for English Language Learners
Bilingual and ESL Strategies

Education Specialization Electives

9

Paraeducator General Education Program Electives

1*
12

Paraeducator Support Electives

2
7

General Education: 2 courses

Total Credits
90
| | |
| --- | --- |
| * | Could be used as General Education |
| 1 | Any course from the General Education list. Must include a minimum of one course from each category. |
| 2 |  Any PCC 100- 299 level course. |
What will you do?
A paraeducator (instructional assistant) works in K-12 schools and other educational settings. Responsibilities may include the following:
Working under the supervision of a teacher.
Assisting small group instruction in reading, math, spelling, etc.
Assisting individual students in the above academic areas and self-help skills, daily living skills, and other skills depending on the functioning level of the student.
Following behavior programs as directed by the teacher.
Preparing and assembling materials.
The particular responsibilities assigned to a paraeducator (instructional assistant) depend on the program and personnel in each school.
Who will hire you?
Instructional assistants are hired by local school districts, county agencies, group homes, workshops, activity centers, and public and private institutions.
Next steps
Applying to PCC is free and only takes a few minutes.Apply now

Not quite ready to apply?
We can help you get the information you need.