Faculty
Josette Beach, RDH, MS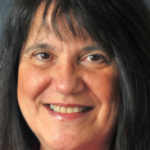 Josette Beach: Thank you for visiting the PCC Dental Program website. I am the Director of the three dental programs at Portland Community College. I graduated from the Dental Assisting and Dental Hygiene programs and can testify to the excellent quality of instruction you will receive in the programs. I have practiced as a dental hygienist since1978, began teaching in the PCC DH program in 1982 and I have enjoyed working as the director of our dental programs since 2005. Special highlights in my career are meeting the newly accepted students as they enter the program and congratulating them upon graduation and entry into the workforce!
Elina Budrevich, RDH, BSDH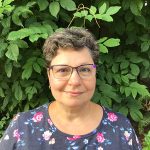 Elina Budrevich is a past graduate of a Dental Hygiene Program at Portland Community College and received her Bachelor's Degree in Dental Health Science at Pacific University. She is currently working at a large scale dental group focusing on evidence-based dentistry, prevention, and treatment of periodontal disease. She just recently joined the faculty as a part-time clinical instructor. She is passionate about the profession of Dental Hygiene and is very excited to take part in educating future hygienists. Elina maintains her membership at the American Dental Hygiene Association. In her free time, Elina loves spending time with her family; she has two grown daughters and two grandsons. Elina has a multicultural background and enjoys cooking various world cuisines. She also loves hiking and is a member of the Trails Club of Oregon (TCO).
Scott Cartwright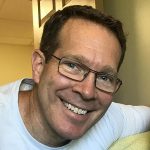 Scott Cartwright: I was raised in the small scientific community of Los Alamos, New Mexico, and went to college at UC San Diego where I received a BS and MS in Electrical Engineering. I worked as an EE for 8 years including almost 5 at Boeing Aircraft Co. before deciding to change careers to dentistry. I practiced and taught dentistry in WA for 3 years and then in OR since 2008 where I decided to completely shift to teaching students in the dental professions. I've come to recognize that I really enjoy being part of a learning environment regardless of whether I'm the student or the teacher. I often spend time with my family in active pursuits where I continue to help my daughters learn soccer and basketball and my wife to learn tennis. For recreation, I enjoy gardening, physical training, and playing tennis.
DeAnn Dardis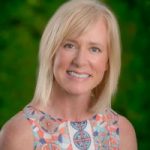 DeAnn Dardis graduated from Portland Community College's Dental Hygiene Program in 1998. She believes in life-long learning and professional development and is currently studying Advanced Dental Hygiene at Oregon Institute of Technology.  DeAnn has worked as a clinical hygienist for 21 years in private practice. In addition to working as a clinical instructor for PCC, she is a practicing dental hygienist for the Multnomah County Dental Department. DeAnn appreciates serving Portland's multi-cultural population and integrates a culture of respect and inclusiveness here at PCC. In addition to her formal education, she has received intensive training in communication for healthcare professionals which strengthens her relationships with students, patients, and faculty. DeAnn strives for positivity with each interaction. She participates in several dental outreach organizations, serving locally, through Mission of Mercy and Compassion Clinic, and overseas in Thailand. DeAnn has enjoyed volunteering in a non-dental capacity as well alongside her husband, coaching athletes for Special Olympics. Building on her experience, her teaching style is collaborative, inspiring curiosity, encouraging students to be active participants in seeking solutions. DeAnn's experience in private practice, public health, and as a student, gives her a unique perspective when instructing and advising our students. She is a member of the American Dental Hygiene Association.
Lisa Grage, RDH, BS

Lisa Grage is a part-time restorative instructor for the Dental Hygiene Program. She is a past graduate of the program and earned her Bachelor's Degree from Portland State University. Lisa practices clinical dental hygiene in a private practice and has her prior experience teaching clinical dental hygiene, restorative, and local anesthesia lab to both first and second-year dental hygiene students at Carrington College. Lisa's home country of Taiwan does not have dental hygienists. She feels privileged to be an educator of dental hygiene and hopes that one day she can bring dental hygiene to Taiwan.
Sara Hill, BS, RDH, EPP

Sara Hill is a Native Oregonian and graduated from PCC's Dental Hygiene program in 2011. She received a Bachelor's Degree from Eastern Washington in 2012, graduating with honors. She is a current member of the American Dental Hygienist's Association and is passionate about lifelong learning. Sara is the Lead Instructor for Dental Hygiene Restorative and also enjoys teaching in First Year and Second Year Dental Hygiene Clinics. Sara is married and enjoys spending time outdoors and with her family.
Nancy Kurtz, RDH, BS

Nancy Kurtz is a graduate of the Portland Community College Dental Hygiene Program and received her Bachelor's Degree in Dental Hygiene from Eastern Washington University in 2004. She has been a Clinical Dental Hygiene instructor for the past 12 years at PCC. She has also enjoyed providing patient care as a Dental Hygienist in private practice for over 35 years. She is a long time member of the GG Study Club and has served as its Co-President twice. Nancy is a mother of two and a grandmother of two. She and her husband have been married 40 years and in their spare time, they enjoy traveling with family and also with the Portland Triumph Owners Association in their restored British sports cars.
Peggy Lewelling, EFDA, RDH, BSDH, MEd

Peggy Lewelling is a past graduate of both the Dental Assisting and Dental Hygiene programs at Portland Community College. She earned her Bachelor of Dental Hygiene from Eastern Washington University in 2009 and a Master's in Education from Concordia University in 2014. She began teaching in the dental department in 2009 and is one of the three full time dental assisting instructors at PCC. She also enjoys working as a clinical and pre-restorative instructor in the dental hygiene program. Peggy stays current with her skills by working as a clinical dental hygienist in a private practice when not on campus. She is currently a member of the American Dental Hygiene Association and volunteers for organizations such as Compassion Connect and Medical Teams International, providing dental care for the underserved. Besides teaching, Peggy loves spending time with her family and exploring all that Oregon landscape has to offer, as well as traveling to many warm sunny places.
Dr. April Love

Dr. April Love graduated from the University of Michigan in 1967 as a dental hygienist (BSDH). She worked in private practice while attending the U of Michigan to become a dentist and graduated with her DDS in 1979. Her hospital residency brought her to OHSU and she remained in the Portland area with her private dental practice until 2001 when she retired. In 1980, she worked in PCC's DA department and saw the quality of education offered in the whole dental department. From that time until her retirement, she always hired PCC graduates because of the high levels of professionalism and competency PCC's graduates were taught. Since retirement, she has worked as a Dental Hygiene dentist and loves contributing to the quality education that she so admired.
Monica Lyster, RDH, BA

Monica Lyster graduated from the PCC Dental Hygiene program in 1977. She received her Bachelor's Degree from Linfield College in 2006. She has been teaching clinical DH at PCC since 2006. She also teaches Ethics and Jurisprudence for the DH. In addition to working at PCC, she works 3 days/week at the Veteran's Dental Clinic. Monica recently finished classes at PSU and received a graduate certificate in Adult Education. She enjoys traveling and hiking in her spare time.
Sandra Miles, CDA, RDH, BAIS, MSDH

Sandra Miles graduated from PCC's Dental Hygiene program in 1980. She completed her undergraduate degree in Interdisciplinary Studies (2004) at Marylhurst University and obtained a Master's degree in Dental Hygiene (2012) from Idaho State University. Professional memberships include the American Dental Hygienist's Association (ADHA); the International Federation of Dental Hygienists (IFDH); the American Dental Education Association (ADEA); and, long-term member of the BDP Dental Hygiene Study Club. Key volunteer experiences include ADHA's Smoking Cessation Initiative (SCI) Liaison for Oregon; and, phone counselor for Oregon Partnership Alcohol and Drug Helpline and Suicide Prevention HopeLine. Sandra works one day per week in private practice and part-time as a Clinical instructor in PCC's DH program. She sincerely enjoys working with first-year students as they develop technical instrumentation skills, and learn how to provide patient-centered care and preventive and therapeutic dental hygiene services.
Linda Munro, RDH, BS

Linda Munro graduated from the PCC Dental Hygiene program in 1977 and received her Bachelor's Degree from Portland State University in 1984. She has been an instructor in the Dental Hygiene department since 1985. Besides teaching clinical Dental Hygiene, she teaches Local Anesthesia to second-year students and Pharmacology and Oral Health Education and Promotion to first-year students. Married, she and her husband have a son, are empty nesters, and love to travel and garden.
Dr. Nancy Pilgrim

Dr. Nancy Pilgrim: Dentistry has been a part of my life for over 30 years. I was born and raised in Minnesota and attended the University of Minnesota Dental School. Currently, I teach Medical Emergencies, Dental Anatomy, Head and Neck Anatomy, Dental Histology, Oral Pathology, and Nitrous Oxide Sedation.
Leslie Pullen-Romanio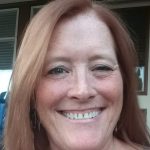 Leslie Pullen-Romanio: In 1986 I began my career in the dental field. First, at the front desk for a practice limited to periodontics and then as a surgical assistant. With the encouragement and support of my dental family, I graduated from PCC's dental hygiene program in 2000. I went on to receive my BSDH from Eastern Washington University in 2012, graduating with honors from both programs. After 16 years of working in private practice as a dental hygienist, I accepted the newly created position of full-time clinic coordinator at PCC. I enjoy every aspect of the dental profession and being of service in any way that I can to promote oral health. I am a native Oregonian and during my time away from PCC, I enjoy spending time with my family, skiing, hiking, golfing, and all activities outdoors.