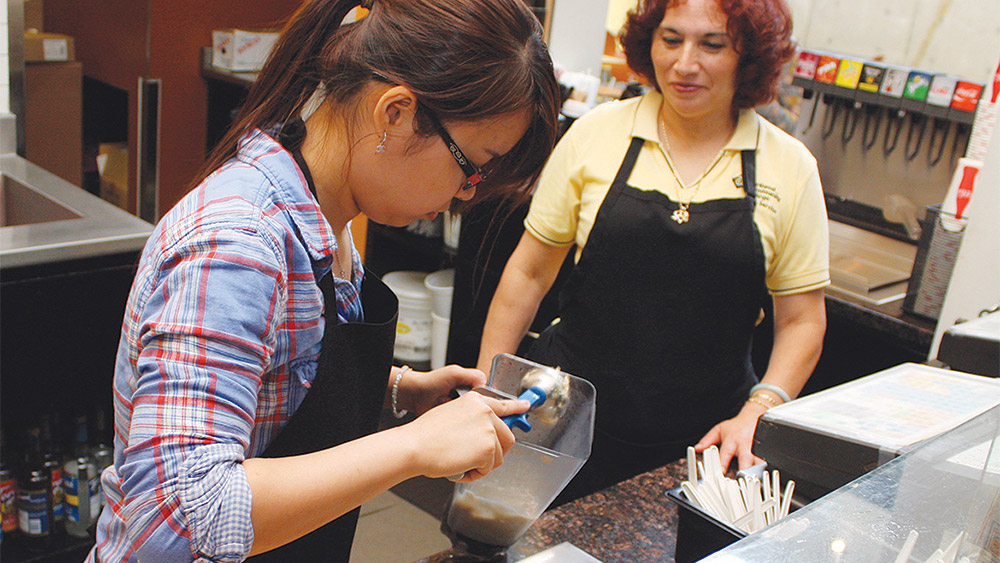 Why choose Culinary Assistant Training at PCC?
Salary
The Oregon Employment Department reports the average annual salary of food preparation workers in Portland is $29,969. The average annual salary of custodians in Portland is $32,265.
The Portland Community College Culinary Assistant Training program prepares students with disabilities for careers in food and custodial service. It is designed specifically for people with significant barriers to employment. PCC has offered the Culinary Assistant program since the 1970s.
The Oregon Employment Division forecasts food preparation worker jobs will grow by 15% through 2027. Custodial jobs will grow by 12.9%
Degrees and certificates
What will you learn?
Class information
What parents are saying
"My son started this program in the fall and he has benefited enormously. The best part is that he is gaining confidence in his own abilities and skills through working with different supervisors and the public. It has been a wonderful experience for all of us."Mother of program graduate
The Culinary Assistant program offers you an opportunity to participate in a college education. At the successful completion of three terms (9 months) of training, you will receive a One-Year Certificate, Culinary Assistant. Every school day, Culinary Assistant students spend 5 hours training with the PCC Food Service staff and 1 hour in the classroom. The training focuses on hands-on learning with minimal take-home assignments. Curriculum includes:
Food safety
On-the-job safety
Attendance
Teamwork and social skills
Following directions
Accepting criticism
Interviewing techniques
What will you do?
Students who complete this program will be ready to work in a variety of food preparation and custodial positions.
Not quite ready to apply?
We can help you get the info you need.