Arts and Design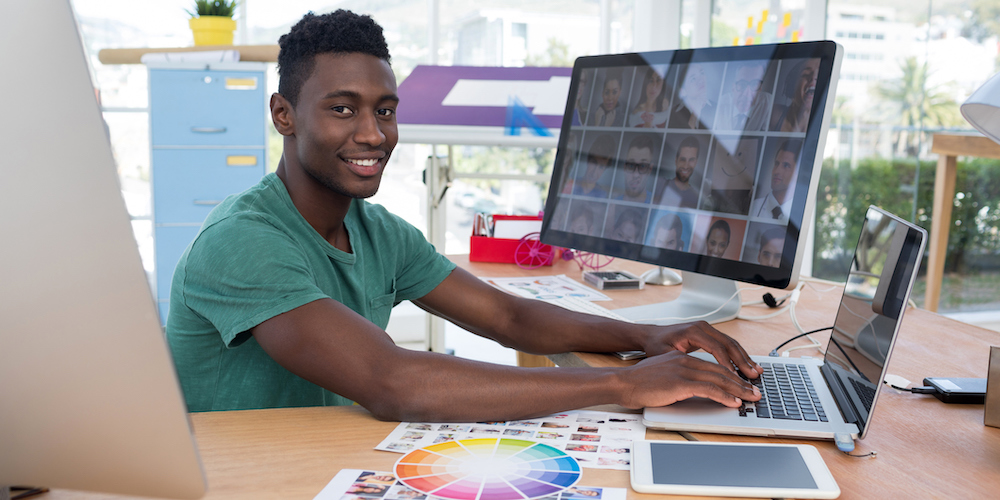 Arts and Design Training Programs
Online graphic design and web design programs make it easy for you to learn new skills or transition to a new career.
Animation
Video Game Design and Development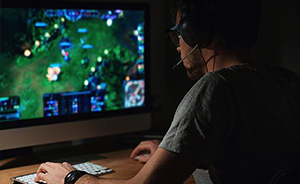 Video game design and development is challenging, but the rewards are worth it. With this unparalleled comprehensive training course, you'll master skills that open doors to the growing video game industry. By the end of the course, you will have designed and created your own video game for the PC and will stand ready to join a team working on projects with larger scope or pursue independent development.
Using a comprehensive and analytical approach to game development, this course offers you the opportunity to learn how to effectively implement technical game ideas, assuming no prior training or experience. The curriculum is divided into four major areas of study: programming languages, mathematics skills, game asset creation, and modern real-time game engines. It will conclude with an independent study phase where you will design, document, and create your own game using all of the programming and game art skills you learned in the core classes. This course is entirely online and is completed at your own pace.
Learn more about the Video Game Design and Development Training
Graphic Arts
Graphic Design with Photoshop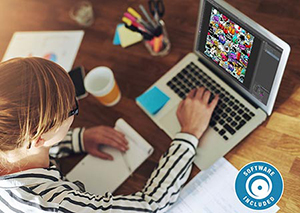 The need for cutting edge, professionally-designed interactive media keeps growing, and that means qualified graphic designers are in high demand. In this nationally-recognized course, you'll prepare for a dream job in the graphic design field by mastering Photoshop, the world's most popular application for creating and editing graphic images.
You'll begin with basic graphic design techniques and build your skills from the bottom-up, mastering the terms and processes that professional graphic artists rely on. You'll learn the rules and standards for effective graphic design and discover innovative strategies. This knowledge of graphic design will help you select graphics that convey the desired message, style, and tone for a variety of clients. Additionally, you'll discover how to correctly package a project for printing and production.
Learn more about the Graphic Design Training.
Graphic Design with Photoshop (Software Included)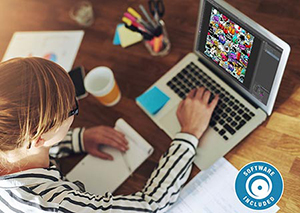 This nationally recognized training course will teach you the fundamentals of Adobe Photoshop, the gold standard for image creation and editing. This course will teach you graphic design basics and build your skills step-by-step, as you master the terms and processes used by professional graphic artists. You'll not only learn the rules and standards for effective graphic design, but you'll also discover strategies for creating graphics that convey desired messages, styles, and tones.
You'll practice with real-world examples, challenges, and thought-provoking assignments, and learn how to determine a client's needs, design marketing materials to meet those needs, in addition to assembling your designs in an online portfolio to enter the industry. This course will help you create images that stand apart from the competition, in addition to positioning you for a rewarding career in graphic design.
Learn more about the Graphic Design Training.
Web Design
Web Design Programs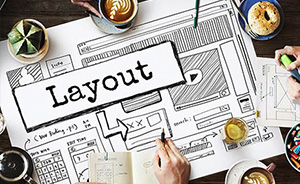 With more than 3 billion people using the Internet, the future of retail, learning, and most other industries, is online. This means web designers are needed to create and maintain those websites. If you're looking to use your creative skills in today's digital landscape, the Web Design Professional course is for you.
This course will teach you foundational web design skills. You will first learn best practices for the technologies that drive web functionality: HTML, CSS, and JavaScript. You will then learn Creating, Styling, and Validating Forms, and take a deep dive into Bootstrapping to further your knowledge of web development. Finally, you will learn how to use the tools of the trade: Adobe Photoshop, Dreamweaver, and Animate.
The need for web designers isn't slowing down. Every great site needs more than functionality—it needs a fresh, unique look to convey an organization's products, services, and message. With the skills you gain from this intensive course, you can start a fast-paced career in web design.
Learn more about the Web Design Training.
Don't see your course on the schedule? Sign up to receive course announcements »