ACEs Small Business Management
Strengthen your architecture, contractor or engineering business.
Are you an architect, contractor, or engineer looking to grow your small business?
ACEs Small Business Management will give you tools to help build your business.
Learn industry tricks of the trade, and master the business essentials. Organize your financial transactions, manage costs, and use profit and loss statements to guide your decisions.
Get confidential, one-on-one help to solve business problems. Meet with an advisor once a month to discuss your needs, develop an action plan, and track progress.
Build a strong business – at a deep discount. Our special 9-session program, sponsored by the US Small Business Administration, costs only $200 – nearly 90% off the standard cost.
Interact with and learn from your peers. Our cohort learning model connects you with business owners facing the same struggles you do. Form powerful bonds, learn from experienced entrepreneurs, and solve problems together as your businesses grow.
What to Expect
The ACEs Small Business Management program includes 27 hours of in-class business education, in 9 monthly, 3-hour classes devoted to business management topics and peer group discussion.
Business also receive up to 2 hours of one-on-one confidential business advising per month from an experienced advisor at the PCC Small Business Development Center.
We plan to have presentations by public agencies about topics related to working with such agencies.
This program is not designed to provide participants with contracts from the agencies themselves. Rather, ACEs Small Business Management is a foundational program to help you build a stronger business.
Scheduled Course Topics
How to Analyze Your Business to Get More Business
Print is NOT Dead: Marketing Collateral
Create Goals & Action Plans to Meet Your Goals
DAS Representative on ORPIN:Unexpected Ways to Make ORPIN Work for You
Cultural Literacy: Working with People from Other Cultures
Understand the Profit & Loss Statement Using the Chaos Exercise
Your Numbers are Talking to You: How to Manage by the Numbers
Understand Job Costing & Project Accounting
Build a Bridge using Project Management Principles
The One Type of Business Plan Every Business Needs
Marketing Strategies & Tactics for Contractors, Architects, Engineers and Professional Services
Marketing Collateral Presentations & Networking
Note: Topics may be subject to change.
Get More From Your Class
ACEs Small Business Management also includes:
Up to 18 hours of one-on-one advising in confidential monthly meetings.
Cohort learning and networking to discuss challenges and find solutions with peers.
Complimentary access to "Before You Go Global," an online course to help you start selling your products in global markets.
Access to 20+ veteran business advisors with a wide range of backgrounds and expertise, including digital marketing, search engine optimization, and financing.
Instructors who have worked in Department of Administrative Services (DAS), the Oregon Department of Revenue (DOR), and other professional industries.
The Investment
Time: 27 hours of in-class business education with 9 monthly, 3-hour sessions taught by industry experts.
Financial: Normally, the Small Business Management program costs up to $1,700, but the agreement with the U.S. Small Business Administration will reduce your tuition to only $200! A second person from your business can attend for only $150.
Meet Your Cohort Lead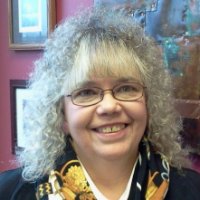 Regina Gilbert has been providing management and organization expertise to companies of all sizes for more than 20 years. Her background includes working in diverse industries, from insurance and construction to manufacturing. Regina has worked at the Small Business Development Center since 2002; she is a Strategic Advisor and Instructor in the Small Business Management program. Regina has a Bachelor's degree from Berea College (KY) and a Master's degree from Indiana University.
Upcoming Schedule for ACEs Small Business Management
Loading...
Questions? Contact the SBDC at sbdc@pcc.edu or 971-722-5080.