On-Ramp to Trades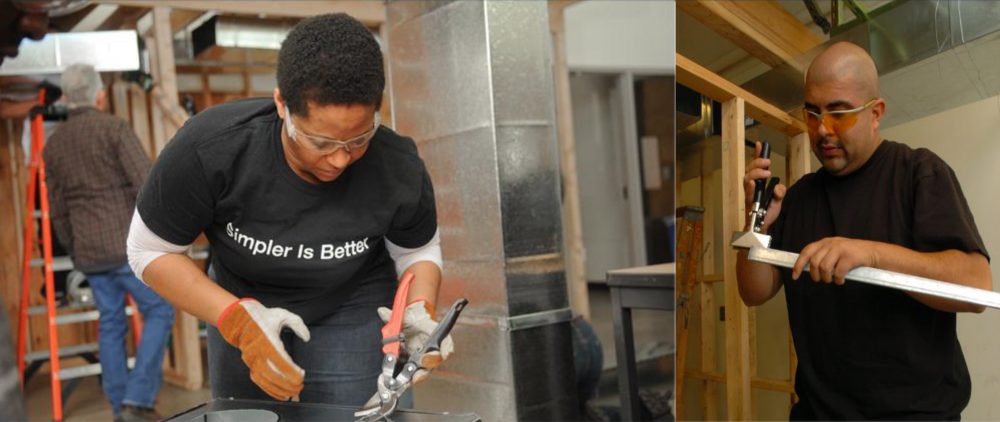 Are you interested in a career in the trades? Do you want to learn more about your options in carpentry, HVAC, welding, or as an electrician? We're here to help you get there!
Upcoming course info
March 28–April 8, 2022
Monday – Friday
9:30am-12 noon
Offered online via Zoom
No cost to participants
What you'll learn
Explore career paths in construction trades
Learn about PCC degrees and certificates
Get support with on-boarding to PCC
Gain resources for student success
Participate or learn more
Complete the interest form to get started. We can get you enrolled over the phone or by email in just a few minutes.
Topics we'll explore
Trades overview topics
Why the trades?
Resources for career exploration
Apprenticeships in the building trades
Career snapshots: carpenter, electrician, laborer, plumber, and more
Stretch and flex for workplace safety
Portfolio building and networking for a career in the trades
PCC programs
Guest speakers
Amy James Neel, Anti-Hate in the Workplace
Matt Scott, welder
Isis Harris, electrician
Brad Fox, Building Construction Technology
PCC program advisors and staff
Student success
Onboarding to PCC
Paying for college
Connecting to resources
Resilience In school and on the job
Goal setting and next steps
This program is funded through the Title III RISES Grant. Portland Community College is an Affirmative Action, Equal Opportunity Institution. Contact Disability Services if you have a disability that requires services.