Discover Construction Trades: An On-Ramp to PCC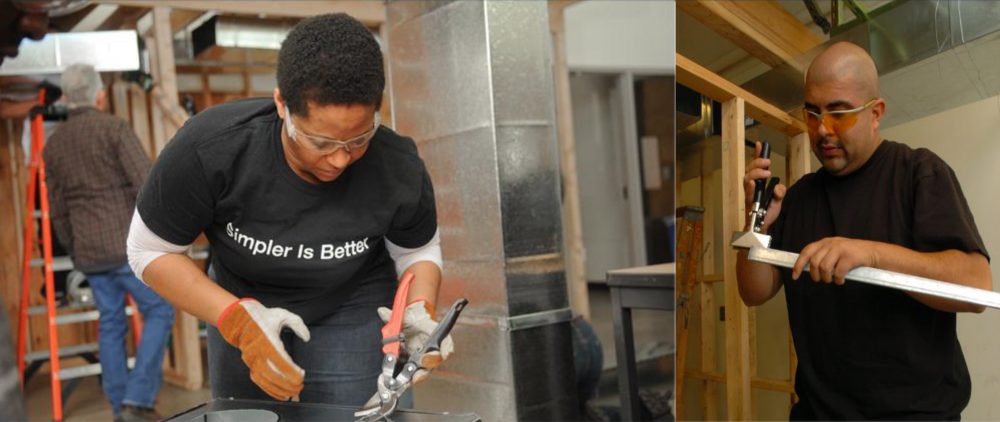 Interested in a career in the trades? Curious about career opportunities in carpentry, HVAC, welding, or as an electrician? We're here to help!
Upcoming course info
June 21 – July 1
Tuesday – Friday
9:30am–12 noon
Class will be offered in-person at Metro Opportunity Center
No cost to participants
You will learn
Explore career paths in construction trades
Learn about PCC degrees and certificates:
Get support with on-boarding to PCC
Gain resources for student success
Participate or learn more
Fill out the interest form »
Complete the interest form to get started. Contact Annali Fuentes with questions at annali.fuentez@pcc.edu or 971-722-2242.
Flyers
This program is funded through the Title III RISES Grant. Portland Community College is an Affirmative Action, Equal Opportunity Institution. Contact Disability Services if you have a disability that requires services.