Discover Technology: An On-Ramp to PCC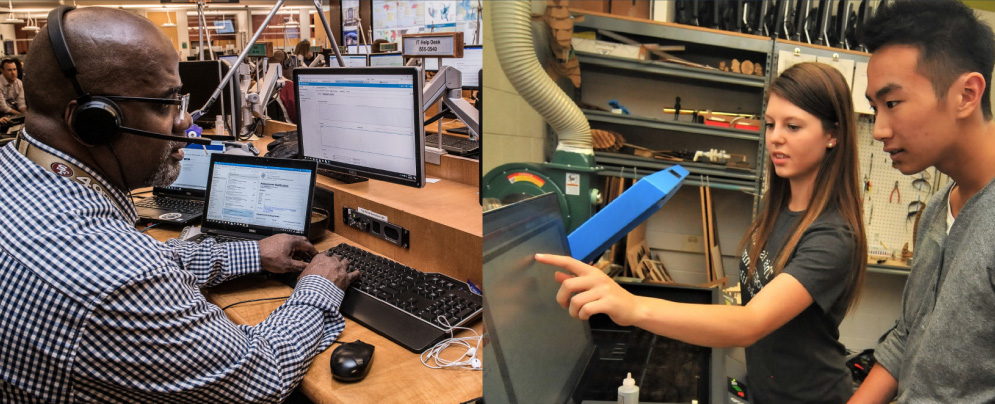 Want to work in technology? We're here to help! The Discover Technology course will explore educational and career opportunities in technology.
Upcoming course info
November 29 – December 9
Tuesday, Wednesday, Thursday, and Friday
9:30am-12 noon
Offered at Metro Opportunity Center
No cost to participants
You will learn
Explore different career paths
Learn about educational opportunities and programs
Build skills to help you succeed in school
Get support with on-boarding to PCC
Participate or learn more
Fill out the interest form »
Complete the interest form to get started. Contact Wilson Nitunga at wilson.nitunga@pcc.edu or 971-722-2661 for more information.
Flyers
This program is funded through the Title III RISES Grant. Portland Community College is an Affirmative Action, Equal Opportunity Institution. Contact Disability Services if you have a disability that requires services.