Discover Technology: An On-Ramp to PCC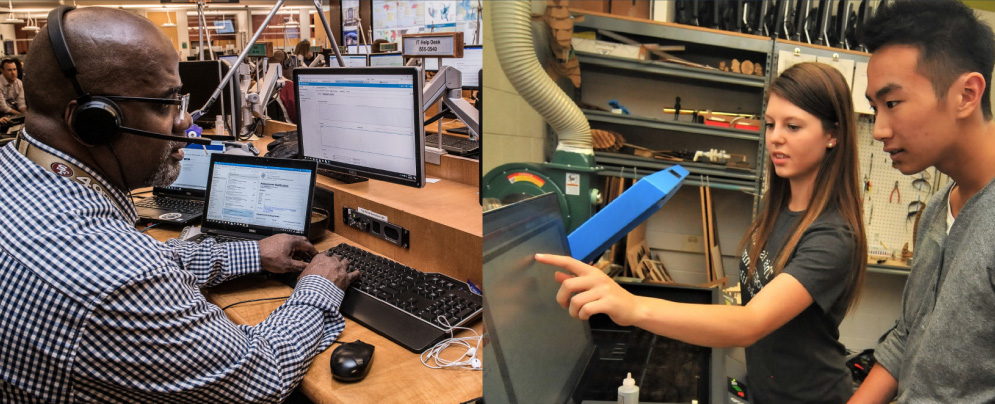 Want to work in technology? We're here to help! The Discover Technology course will explore educational and career opportunities in technology.
Upcoming course info
All classes are at no cost to participants!
Fall term

October 17 – October 26
Tuesday, Wednesday, and Thursday
9:30am – 12:30pm
Offered online via Zoom
You will learn
Explore different career paths in information technologies

IT support
Cybersecurity
System administrator and infrastructure
Database and analytics
Graphic design and UX/UI
Web and software development

Learn about educational opportunities and programs
Build skills to help you succeed in school
Get support with on-boarding to PCC
Participate or learn more
If you have questions, need help signing up, or want support with determining if this class is a good fit for you, contact discovertech@pcc.edu or 971-722-2242.
Ready to get started? Click the button below to sign up, it's easy and takes around 2 minutes.
Sign up for Discover Technology »
Flyers
This program is funded through the Title III RISES Grant. Portland Community College is an Affirmative Action, Equal Opportunity Institution. Contact Accessible Ed & Disability Resources if you have a disability that requires services.