Social Justice Student Leadership Program
bullhorn
No longer hiring
Make college more than a classroom! Get paid while you engage, represent, and advocate with your peers at PCC. We are no longer accepting applications.
The Multicultural Student Leadership Program is a yearlong paid internship designed to develop academic, leadership, professional, critical thinking, and social change skills of diverse students. Central to the program is a rigorous academic component designed to develop strategies and practices necessary for college success. The program is based on a social justice framework. Our is to support the recruitment, retention, and holistic (academic, leadership, professional) success of students most negatively affected by institutionalized racism and education inequity.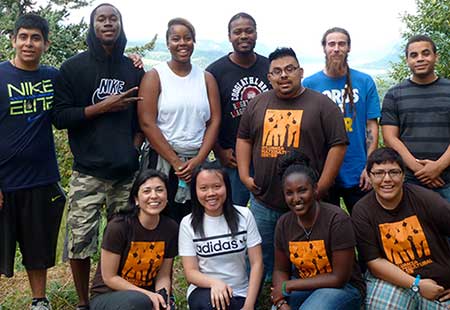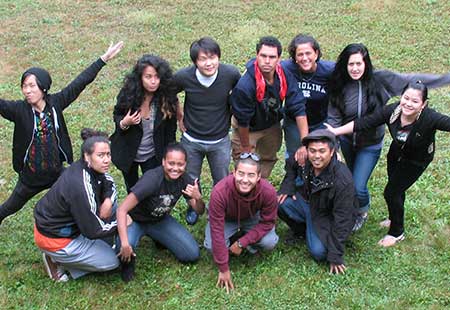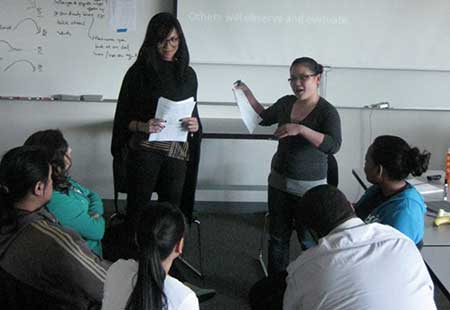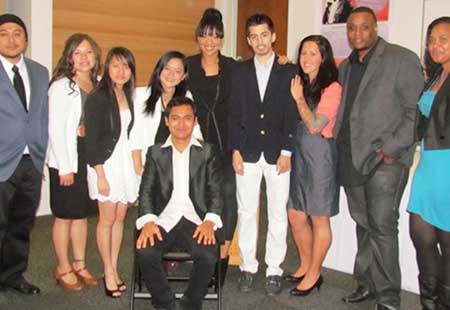 Participants develop a broad range of leadership skills by working in the Multicultural Center. Through on-going skill building trainings, collective planning with reflection, and individual development plans, our student-led efforts serve as a vehicle for leadership development while simultaneously working to create a more welcoming campus climate and promote education equity at PCC.
Student Leaders collectively staff the center, and coordinate various educational and celebratory events including performances, film series, discussion groups, college tours, workshops, and the annual Wacipi Pow Wow. In addition, they work to provide referrals to campus and community resources such as scholarships, advising, counseling, financial aid, job placement, and internships.
Minimum qualifications
Student enrolled at PCC in at least 6 credits per term for the duration of the position.
Maintain an overall GPA of 2.5 or above.
Demonstrate knowledge of issues facing students of color and an interest in developing knowledge in social justice and education equity
Must be in good academic standing and in good disciplinary standing with the Dean of Students office for the term prior to selection and during the entire period of employment
Participate in mandatory student training(s) that will begin in November.
Expectations for working in a remote environment
PCC prioritizes the health and safety of its students and employees. Due to the current COVID-19 pandemic, the student leadership positions offered by the centers and programs listed above are currently operating in a remote environment. This means that any training(s) and work-related projects for fall term and winter term will be completed entirely remote (i.e. from your place of residence). Working remotely for spring term has not been decided at this time.
If hired as a student leader, you will be expected to work remotely. Please note that your position will require about 90% screen time as most of your tasks and responsibilities will be completed online. This includes hosting events, answering questions from students, participating in staff meetings, and staffing a zoom virtual lounge. Once campus reopens, student employees will meet with center/program coordinators to discuss continuing their duties in a remote, hybrid, and/or on-campus environment following recommendations from the college and health authorities. Once it is safe to reopen our physical spaces most if not all work will be completed on site in the center, though we will continue to provide some level of virtual services for students.
Job description
Title: Multicultural Center Student Leader – (MC Student Leader)
Supervisor: Multicultural Center Coordinator and Assistant Coordinator
Position summary
The Sylvania Multicultural Leadership Program prepares students of color, who are currently seeking an education at PCC. The program is dedicated to developing a multi-racial group of student leaders who will put into practice effective academic strategies and habits, peer tutoring, critical thinking, research, advocacy, problem solving, communication, program planning, and campus activism. Student Leaders develop programs and events to foster understanding of issues related to race, ethnicity, and culture on campus.
Academic expectations
Maintain a 2.5 cumulative GPA and 6 credit hours per term at Sylvania campus
Complete 2/3 of enrolled credits per term
Provide time management plans and course syllabi each term
Conduct meetings with instructors and provide academic progress reports each term
Utilize academic support services on campus (ex: tutoring, writing labs)
Work closely with an MC, and/or campus advisor to develop and discuss individual academic plans
General responsibilities
Staff and operate the MC academic learning space during scheduled hours
Provide information about MC programs and services to students, faculty, and staff through various outreach activities including: class raps, presentations, informational tabling, tours, and face-to face contact
Refer students to campus and community resources (i.e., tutoring centers, advisors, counselors, etc.)
Develop individual and collaborative projects with support of MC staff
Assist with the development and implementation of campus programs related to race/ethnicity and culture
Participate in campus-wide academic, cultural, and social exhibits, films, speakers, and workshops
Additional responsibilities
MC Student Leader
Identify and coordinate programs, events, and projects that advance the goals of the MC
Work with other campus programs, departments, and groups
Serve on campus and district committees
Multicultural Center Student Leadership Program benefits
Hourly wage of $13.25, Federal Work Study accepted
One-on-one advising to support academic, transfer, career and leadership plans
Help with financial aid and scholarships
Strengthening your resume by developing and expanding professional skills and experiences
Opportunity to secure internships with local community based social justice organizations
Leadership development opportunities that may include registration and travel for various conferences
Networking opportunities with campus and district faculty, staff, and administrators
A supportive working and learning environment