Asian-Pacific Heritage Month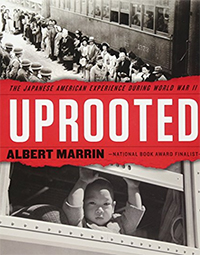 The month of May is Asian-Pacific Heritage month where recognition is given to the widespread contributions to the United States by Asian-Americans and Pacific Islanders in the areas of music, medicine, science and mathematics, technology, literature and the arts. From acupuncture to zen, the cultures, philosophies and technical knowledge of this region have enriched and expanded our lives.
May was chosen for this celebration because it commemorates the immigration of the first Japanese to the United States in May 1843 and to honor the anniversary of the transcontinental railroad completion in May 1869 through the hard work of Chinese immigrants.
Related research guide
Asian History and Studies
Created by a PCC Librarian, this guide covers Asian art, literature, religion, and a multitude of featured titles for suggested reading on Asian History and Studies.
Related websites
Asian Nation
This site includes an overview of the historical, demographic, political, and cultural issues that make up today's diverse Asian American community.
Asian Pacific American Heritage Month
Hosted by the Library of Congress, this site provides a calendar of events at various national museums, including the Smithsonian Institution's online exhibit Righting a Wrong: Japanese Americans and World War II Exhibition.
Asian Reporter
A source for international, national, and Pacific NW Asian news.
Cambodian-American Community of Oregon
A Facebook site set up to unite, preserve and empower the Cambodian community in Oregon and SW Washington.
Japan-American Society of Oregon
A non-profit organisation whose mission is to strengthen US-Japan relationships.
Portland Classical Chinese Garden
A treasure in the heart of downtown Portland, this garden is an authentic representation of Chinese trees, flora, and pavilions.
Portland Japanese Gardens
Located in Southwest Portland, these gardens offer a peaceful respite from a busy world. Japanese culture is on display in the landscape, the gift store, and in public tours and exhibits.
Vietnamese Community of Oregon
This Facebook site has daily news, reports, scholarships, awards, and a variety of events related to the Vietnamese Community.