Homepage
Job fairs and recruiting events
We have job fairs and recruiting events at all campuses. These events are open to all PCC students, graduates and the public. Employers recruit for full-time, part-time, co-op and interns, and volunteers, as well as provide industry information and job search advice.
PCC Career Pathways
Trades Career Fair
PCC's Career Pathways and STEP program is looking forward to offering their second Trades Career Fair for 2023!  We have over 50 employers in the trades industry that will be participating!
See participating employers:
AAA Heating & Cooling
Accurate Balancing Agency
Aerotek
ASML
Beall Manufacturing
Benchmade Knife Company
Boeing
Builders First Source
Bullseye Glass
CB Construction
Cement Masons Local 555 / JATC
Columbia Machine
Cornell Pump Company
Davis Tool
Diversified Marine
EVRAZ Steel
Hoffman Construction
Hunter-Davisson, Inc.
I & E Construction
IBEW Local 125
Intel
International Brotherhood of Boilermakers Local 104
Ironworkers Local 516
Jacobs Heating & Cooling
Jireh Semiconductor
JW Fowler
Kershaw Knives (KAI)
Leatherman Tool Group
Leupold
Madden Industrial Craftsmen
Microchip
Morgan Truck Company
NECA-IBEW
Northwest Natural
NTT Global Data Centers of America, Inc.
PARR Lumber
PCC Structurals
Plumbers & Steamfitters Local UA 290
Pyramid Heating & Cooling
Roth Heating & Cooling
SMART Local 16
Southwest Mountain States Regional Council of Carpenters.
Sunglow Heating & Air Conditioning
Thompson Metal Fab
Tradesmen International
Triax Metal Components
TriMet
Union Pacific Railroad
Vigor
Western Utility Telecom
Whiting-Turner
PCC Seasonal Job Fair
Looking for a seasonal or part-time job? Come to the PCC Seasonal Job Fair, where 35+ employers are attending!
See employers that have attended past Seasonal Job Fairs
3 Degrees Inc
Allied Universal
Amazon
Aramark
Atlantis Caregiving Cor
Avid
Banana Republic
Best Buy
Census
Chevron Stations, Inc.
Columbia Sportswear
Express
Fed Ex
First Student, Inc.
Fred Meyer
H & R Block
Homewatch CareGivers of Portland
KinderCare Education
Macy's
Michael Kors
Mt Hood Meadows
New Seasons Market
Nike
Nordstrom
OR Beverage Recycling Cooperative
Quantum Aviation Services
Sherwin-Williams Paints
Target
Tommy Bahama
Underdog Sports
UPS
Valvoline
At the PCC Spring Job Fair, you can explore careers in a non-intimidating environment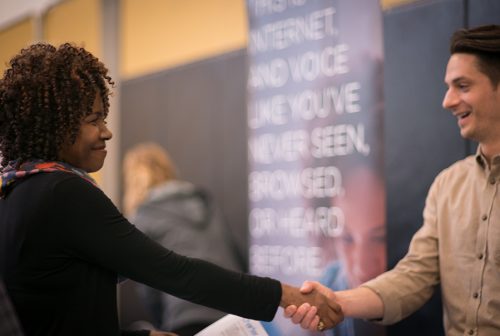 Bring your resume and get feedback, learn job search tips, and make connections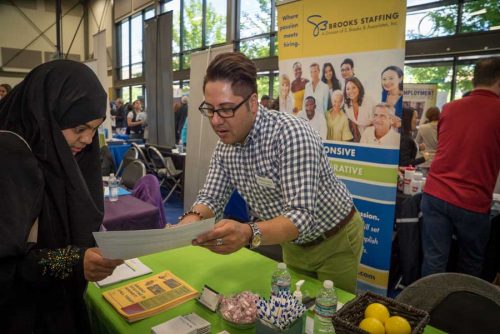 The PCC Spring Job Fair brings hundreds of local employers together in the same room.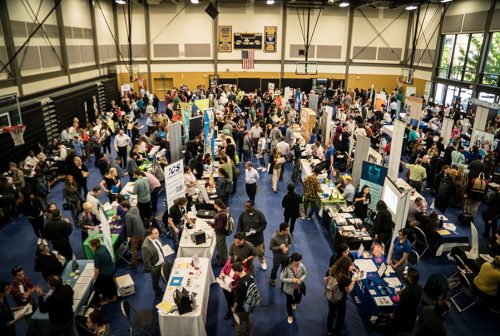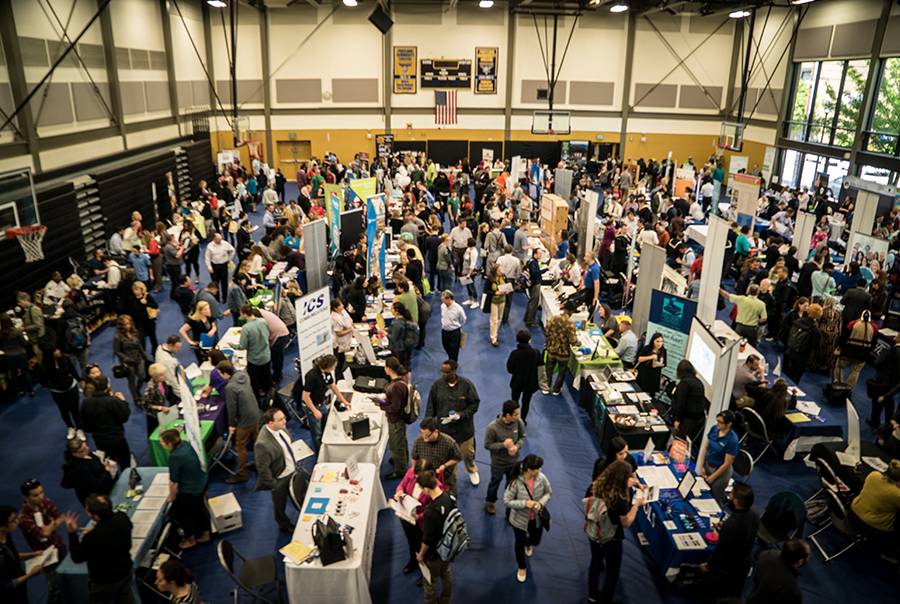 Every year, hundreds of employers come to PCC to hire our students and alumni. Come to the Cascade Job fair, the largest hiring event in the PCC district! Local employers recruit for full-time, part-time and internship positions.
See employers that have attended past Spring Job Fairs
2 Brothers Moving & Delivery
AAA Oregon/Idaho
Advantis Credit Union
Adventist Health
All Service Moving
All Star Labor & Staffing
Amazon
Boys & Girls Clubs of Portland
Burgerville, LLC
CalPortland
Cascadia Behavioral Healthcare
Cascade Management, Inc
Center for Autism and Related Disorders
Central City Concern
ChildRoots Center for Young Children
City of Beaverton
City of Gresham
City of Hillsboro
City of Portland
Clackamas County
Clark College
Clark County
Clark County Sheriff's Office
Coda, Inc.
Colonial Life
Columbia River Mental Health
Columbia Sportswear Company
Confluence Environmental Center
David Douglas School District
Department of Veterans Affairs
Ebara Technologies, Inc.
FedEx Express
First Student, Inc.
Gentle Dental/Smile Keepers
Goodwill Industries of the Columbia Willamette
Guardian Real Estate Services
Holiday Inn Portland Airport – Atrium Hospitality
Hertz Corporation, The
iQ Credit Union
IRS
KairosPDX Learning Academy
Lease Crutcher Lewis
Legacy Health Systems
Levy Restaurants at Providence Park
LifeWorks Northwest
Loomis Armored
Luke-Dorf
Maletis Beverage
Marquis Companies
Metro
Metro West Ambulance
Mobile Technologies Inc.
Multifamily NW-Career Development
Multnomah County
New Seasons Market
Northwest Regional Education Service District
OnPoint Community Credit Union
Options Counseling and Family Services
Oregon Department of Corrections
Oregon Department of Justice
Oregon Health and Science University (OHSU)
Oregon State Lottery
Oregon Tradeswomen
Panda Restaurant Group, Inc.
Pacific Printing Industries Association
Portland Community College HR
Portland Fire & Rescue
Portland Park and Recreation
Portland Patrol Inc.
Portland Police Bureau
Portland Spirit
Portland Trail Blazers at The Rose Quarter
Providence Health & Services
Relay Resources
Riverside Homes
Rose Villa
Salvation Army White Shield Center
Secretary of State Corporation Division
Sherwin-Williams Company
SL Start
Stoller Family Estate
Talecris Plasma Resources
TERRA Staffing Group
Toastmasters International District 7
Transportation Security Administration
TriMet
Tualatin Hills Parks & Recreation District
Unitus Community Credit Union
Up and Out, Inc.
UPS
US Army
US Census Bureau
Valvoline
VetSource
Virginia Garcia Memorial Health Center
Volunteers of America Oregon
Wabash National – Beall Trailers
Washman
Washington County
Washington County 911
Washington County Sheriff's Office
WAV Transport, Inc.
West Coast Event Productions
Westside Community Focus
YMCA of Columbia-Willamette
More job fairs
Additional recruiting occurs on campus throughout the year. See the Careers Calendar for upcoming employment events.[opens in new wind