Monthly giving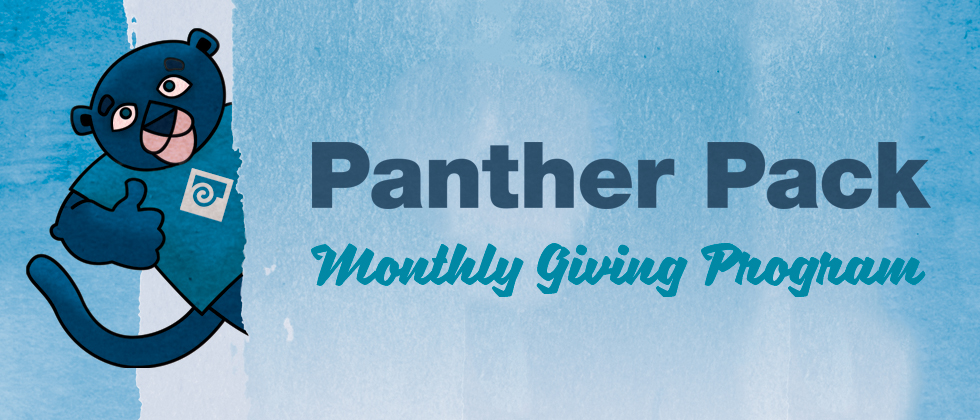 Your gifts directly impact students and inspire them to thrive at PCC. The Panther Pack is an easy and impactful way for you to carry on your support of PCC's brightest students.
Members of the Panther Pack make automatic monthly contributions to the PCC Foundation fund of their choice. This makes giving easy, and your monthly contributions quickly add up to significant annual support.
$10/month: Provides one week of classes) for a full-time PCC student
$25/month: Pays for two PCC students to take their high school equivalency exam
$50/month: Covers the cost of books for one full-time PCC student
$84/month: Funds one $1,000 scholarship for a student and welcomes you to the President's Circle
Will you join the Panther Pack to make a difference in the lives of our students? You will receive a welcome kit from the Foundation, and most importantly, you will be shaping the trajectory of a student's life, and our community, month after month.
Join the Panther Pack today! Simply fill out the Panther Pack form and mail it to:
PCC Foundation
PO Box 19000
Portland, OR 97280