Art Rock 2019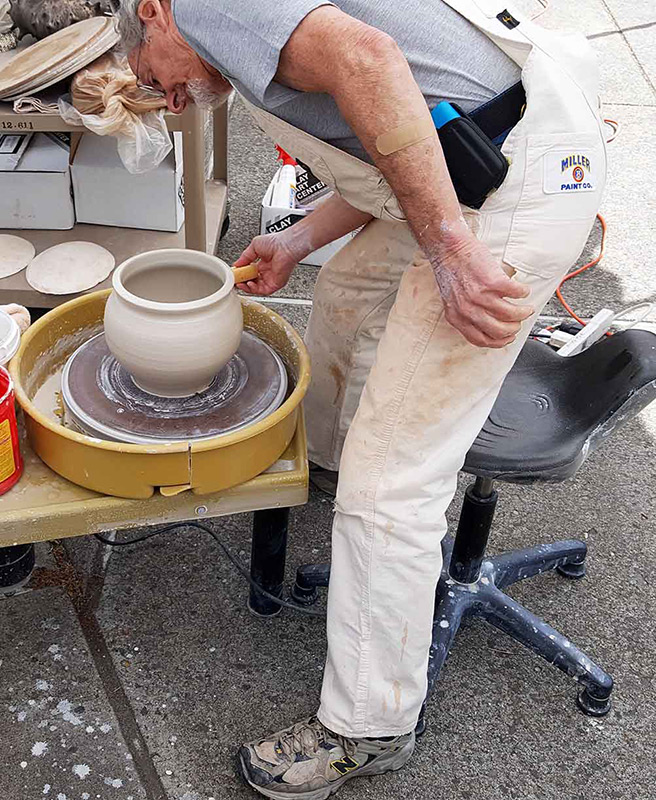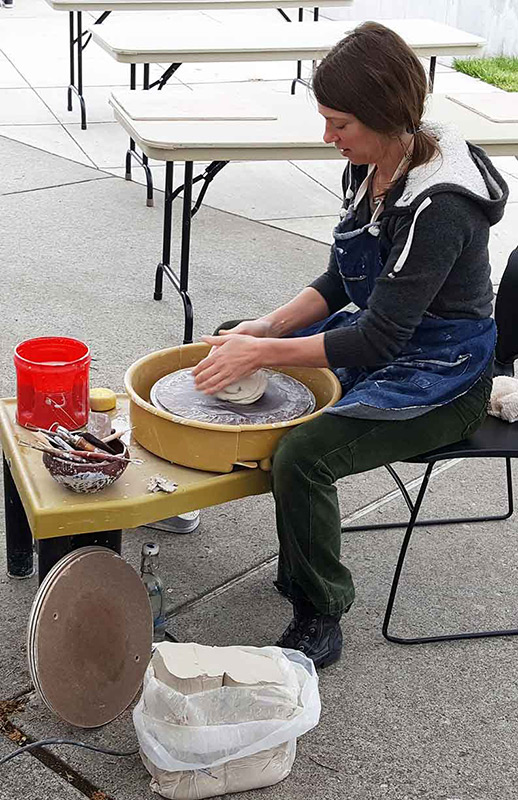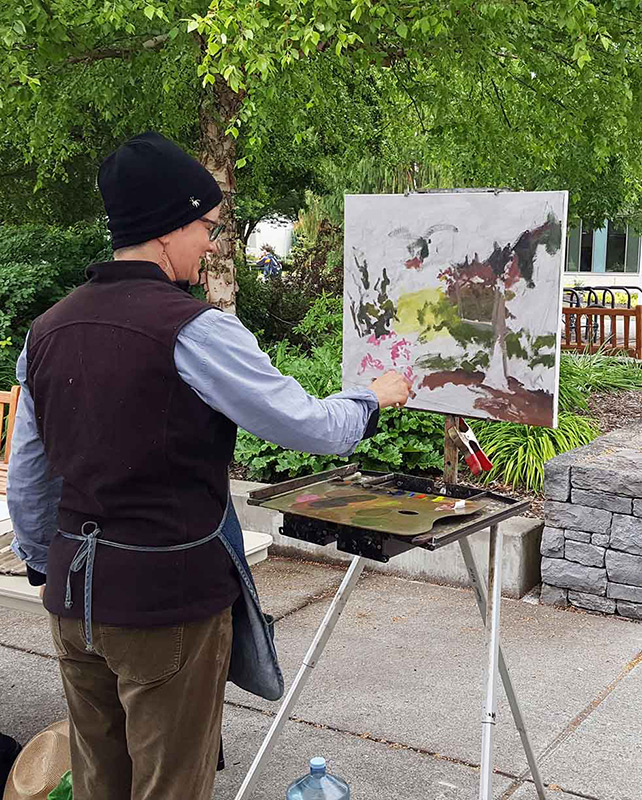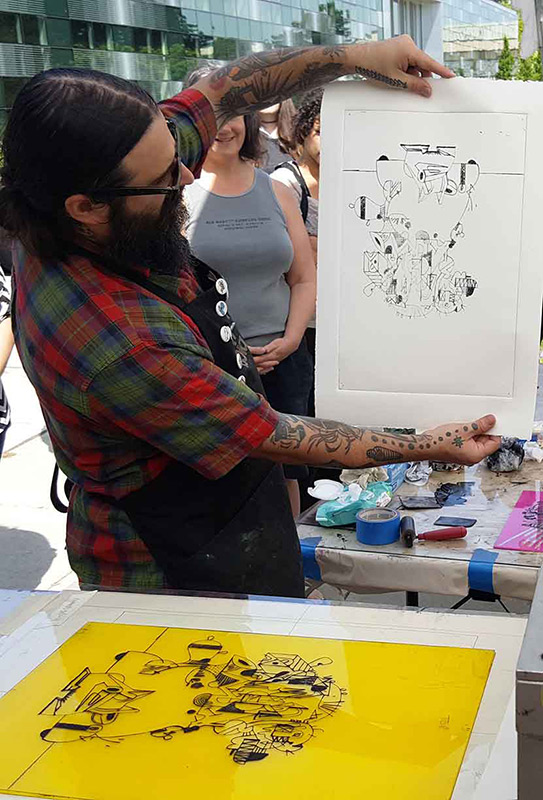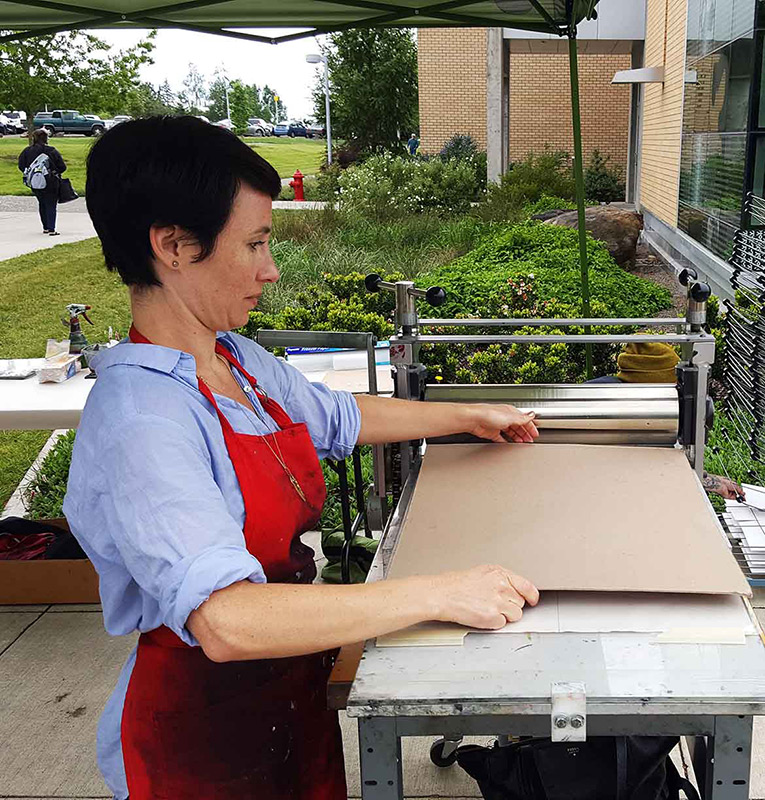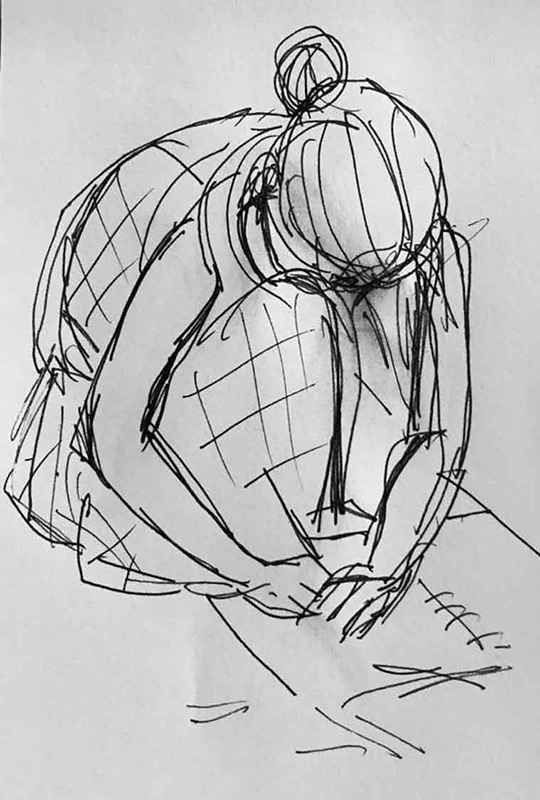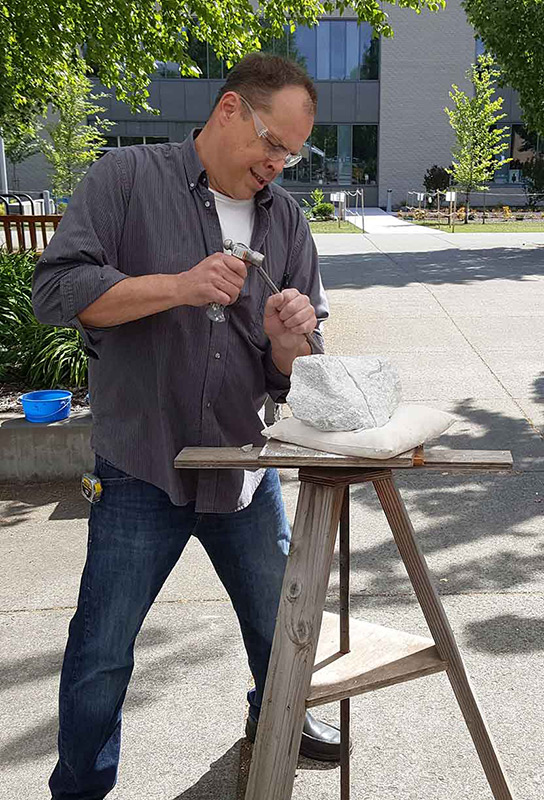 Tuesday, November 12, and Wednesday, November 13
Join us for:
Hands-on expressive arts

Calligraphy
Ceramics
Collage
Creative writing
Life drawing, painting, and sculpture
Plaster art
Poetry
Printmaking

Panel discussions
Foundry demonstrations
Live music
Creative writing open mic
Schedule
All are welcome to participate – no experience necessary.
All events are located in the Rock Creek Building 3 Mall unless otherwise noted.
Events both days
Writing on the Wall
PCC Rock Creek Composition and Literature Program
Come share your writing with our campus community and take the time to read what others have posted on the interactive display.
Annual Art Faculty Exhibition
Helzer Gallery
Works by Mark Andres, Amy Bay, Richey Bellinger, Ben Buswell, Brittney Cathey-Adams, Donna Cole, Daniel Duford, Patrick Kelly, Colin Kippen, Chris Knight, Michael Edward McGovern, Brad McLemore, Will Moss, Mylan Rakich, Petra Sairanen, Marie Sivak, Micki Skudlarczyk, Michael Southern, Phyllis Trowbridge, and Mateo Zachai.
Tuesday, November 12
Art Fair Morning Session – 9am-1pm
Metal Casting Demonstration

10am-1pm
Location: Foundry behind Building 3
Ben Buswell and sculpture students
Curious about how statues are made? Watch a pouring of 2000 degree molten bronze to create amazing cast metal sculptures.

Gel Plate Printmaking

Artist & Craftsman Supply
Make unique hand-pulled prints from the gel plate printmaking process with the store experts.
Mono-print printmaking

Shelley Chamberlin

Explore color, layering, and texture with monoprint: the most spontaneous and direct form of printmaking. Create richly layered prints using rollers, brushes, found texture, and ink.
Plaster Circle Activity

Will Moss

Milk, heavy cream, butter, soap, and solid rock! Learn about plaster and its mysterious transformation properties. Mix small batches of plaster and dump them on a special contraption to make a unique, three-dimensional circle form.
Calligraphy

Cora Pearl

Explore fun and easy hand lettering. There will be several different styles of lettering you can try.

Gallery Talk

11am-12 noon
Location: Helzer Gallery, Building 3
Hosted by Petra Sairanen, Helzer Gallery Director
Stop by for a lively discussion and refreshments with PCC Art Faculty whose work is showcased in the annual Art Faculty Exhibition
Lunchtime Performances – 12-1pm
Rock Creek Student Choir and Chamber Singers
Sam Barbara, Director

Creative Writing Open Mic – 1-2pm
PCC Rock Creek Composition and Literature Program
Sign up to read your poetry, fiction, creative nonfiction, or screenplay excerpts. Listen to your fellow PCC students share their work in five minutes or less.
Panel Discussion – 1-2pm
Who Do You Love? Artists We Can't Stop Thinking About
Location: Room 100, Building 3
An engaging discussion in which artists talk about their favorite artists. Moderated by Nora Lehmann Miller, with PCC Art faculty Amy Bay, Mateo Zachai, and Daniel Duford.
Art Fair Afternoon Session – 1-5pm
Go Figure! Life Drawing, Painting, and Sculpture

Marie Sivak, Mark Andres, and Collin Kippen
Through artist demonstrations and hands-on participation, explore figurative art in a variety of media with a live model.

Gel Plate Printmaking

Artist & Craftsman Supply
Make unique hand-pulled prints from the gel plate printmaking process with the store experts.
American Roots Duo Concert – 7:30pm
Location: Room 114 Forum, Building 3
Caleb Klauder and Reeb Willms
With pure harmonies, lyrical mandolin, and strong guitar, the duo performs original songs and tunes as well as their favorite old gems from traditional and country repertoires.
Wednesday, November 13
Art Fair Morning Session – 9am-1pm
Cyanotypes

Brittney Cathey-Adams
Feeling blue? Using light and time, we will take a trip into photography's early history and produce unique Cyanotypes from a process called contact printing.

Comics Jam

9am-11:30pm
Daniel Duford
Comics is a medium that tells every kind of story with images and text. Explore your visual storytelling voice with quick four-panel comics, comic drawing exercises, and a comic jam.

Ceramics

Donna Cole
Get your hands dirty for a hands-on experience with clay.

Hxstory Blxckouts

Washington County Museum
Create blackout poems and artwork using historical texts pulled from the museum's archives. With blackout poems, you can re-contextualize historical texts into brand new creations and reveal hidden messages that take new forms such as shapes, stories, jokes, slogans, and more.
Lunchtime Music – 12-1pm
Rock Creek concert featuring the Student Jazz Ensemble
Jason Palmer, Director
Panel Discussion – 1-2pm
Women in Art
Location: Room 132, Building 3
While women have created art since the cave paintings, it was not until the 1980s that women artists were included in major art surveys. Panelists will discuss women artists who inspire them. Moderated by Mark Andres, PCC Art Faculty, with PCC Art Faculty Anna Truxes and Marie Sivak, and Stephanie Littlebird Fogel, Professional Artist.
Art Fair Afternoon Session – 1-5pm
Raku Demonstration


Location: Foundry behind Building 3
Richey Bellinger and ceramics students
Experience this unique firing process, first developed in Japan in the 1500s. The work is pulled from the kiln red hot while glaze is molten and quenched in water leading to stunning effects.

Painted Paper Collage

Phyllis Trowbridge
Fun with color! Explore color ideas with paint and paper to make collages.