Current Student Crowdfunding Sites
The Education Abroad Office provides support for PCC students who are creatively looking to fund their study abroad experience. The following students have put together crowdfunding campaigns to raise money. Help them if you can!
Community and Public Health in Japan
My name is Mary and I'm currently a student at Portland Community College.  I'm working on my Associate of Science degree with a focus on Health Studies and will transfer in the fall of 2020 to earn my degree in Public Health at Portland State University.  Right now I'm trying to raise money for a study abroad opportunity where I could learn about Public Health in Japan.  This summer PCC will take a group of students to Kyoto Japan and teach the class, Community and Public Health.
This will be an amazing opportunity to learn more about the Public Health field while also getting the opportunity to learn about health systems in another country.  While we are in Japan we will be satisfying all the requirements and school work for the 4 credit health class but will also get the added experience of speaking with health professionals one on one.
Ancient Civilizations to Early Medieval Europe in Italy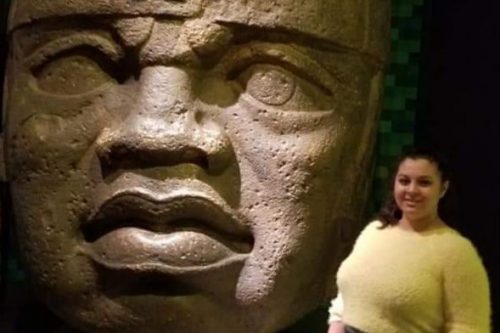 This trip to Italy will be to take History 101 and be able to see the history before our eyes. I am most looking forward to the coliseum where we can imagine the fights that happened in the area and immerse ourselves in a culture the way we would never get here in a class room.
Your help would help me complete one of many dreams and help spread a love of history with my fellow students. Your help will contribute towards things such as the class fees, airfare, food, visa, passport, and much more that is needed.
Community and Public Health in Japan
I'm currently a student at Portland Community College in the pre-nursing program with hopes to be accepted to OHSU's nursing program in 2021.
While I am studying at PCC, I have an opportunity to take a public health class in Japan! This experience will be really awesome for me as a human and citizen of the world and I also believe it will help me become a more well-rounded healthcare professional in the United States.
Race and Racism in South Africa
The summer 2020 faculty-led Study Abroad South Africa Race and Racism course is more than just a pipe dream: it is a life-changing opportunity that I cannot afford to let pass me by. So, here I am: asking for help funding my international educational experience.  Please help me reach the plateau amount of $1,500 by February 22nd–the deposit deadline–so that I can be certain by then that I will be able to cover the cost of deposit and airfare. Much of the remainder I will be able to meet with student loans, accumulated savings, and teeth-skin, interest be damned!
Thank you wholeheartedly for taking an interest in my goal. With your help, I will compose in Cape Town, journal in Johannesburg, study with peers in Pretoria, and return an American against apartheid.
Community & Public Health in Japan
I am a Portland Community College Student that is raising money to Study Abroad in Japan for Summer 2020. Proceeds would go into the tuition and education fees. I have been going to PCC to complete my Transfer degree while also balancing work and personal life. My goals are to become a teacher and an academic librarian. To make this happen, I want to take this opportunity to take a chance to learn not about what's in a book but about myself. Japan is one of my top destinations to travel, and I can not do it without your help.
Field Ecology and Environmental Science in Costa Rica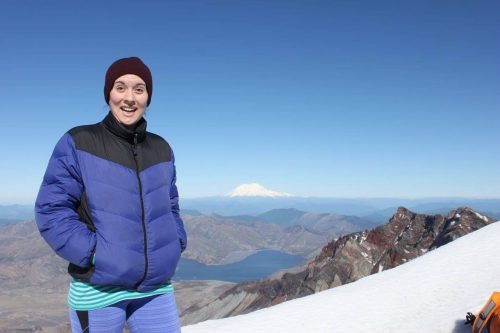 Portland Community College has brought an opportunity my way that I cannot turn from.  I have waited a long time for the chance to study ecology and naturalism in another country.  With classes in Field Biology and Environmental Science, there has never been a better study abroad trip that was better suited to aid me in achieving my goals for school, as well as for my career.  I am both prepared and eager for the challenges I face and the lessons I will learn.
Digital Photography in Prague
One of my dreams is to study abroad and explore the world. And I want to make that dream come true the summer of 2020 with a faculty led program at Portland Community Collage to Prague, Czech Republic,  where I'll get to be studying photography.  And I need help making it come true.
Field Ecology and Environmental Science in Costa Rica
This August, I have an incredible opportunity to study abroad in Costa Rica for field ecology and environmental science. As everyone knows, science has never really been 'my thing,' with that being said, I am excited to take on new challenges academically and physically during this trip. I am going to minor in Spanish and this trip will allow me to be fully immersed in the Spanish language and culture of Costa Rica. It also allows me to  reward myself for accomplishing two years of 12-credit a term classes while maintaining a full-time job working overnights.