Rock Creek
Location: Bldg. 9, Rm. 202
Phone: 971-722-7510
Computer Lab Coordinators: Collette Keele, John Pedisich
Hours: Monday – Thursday: 10am-4pm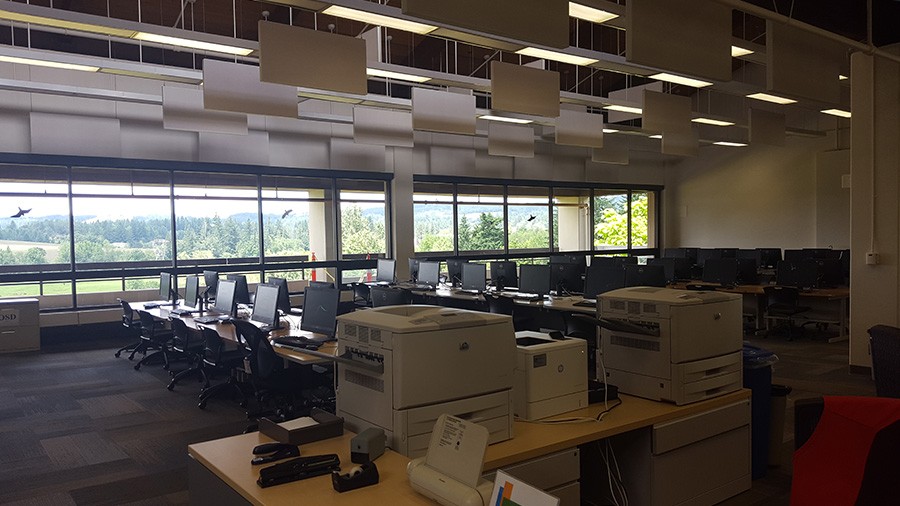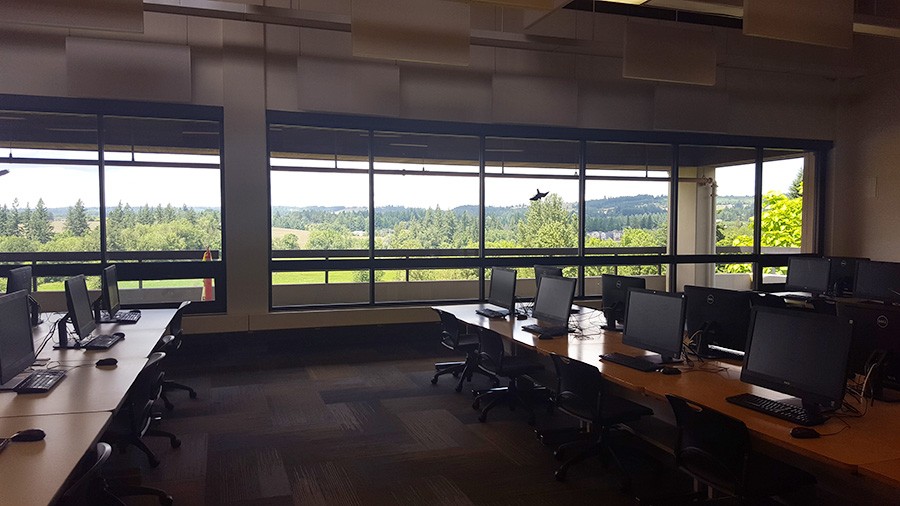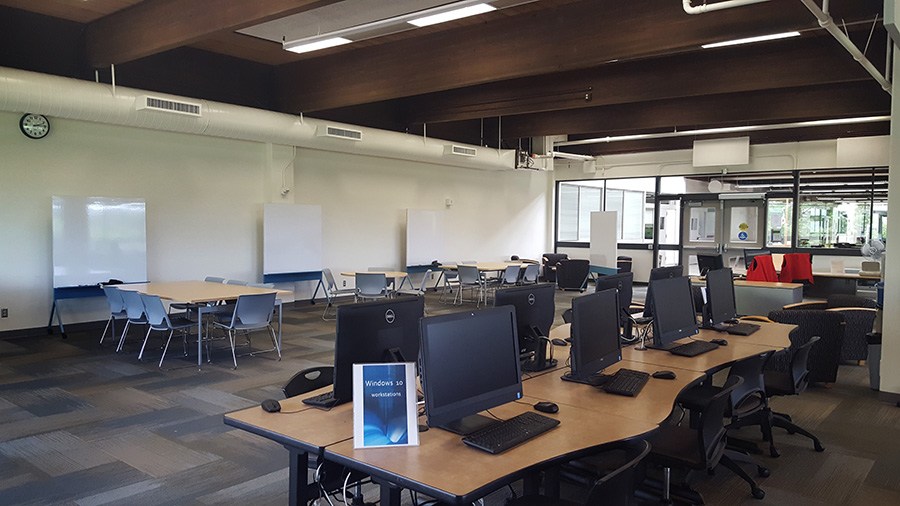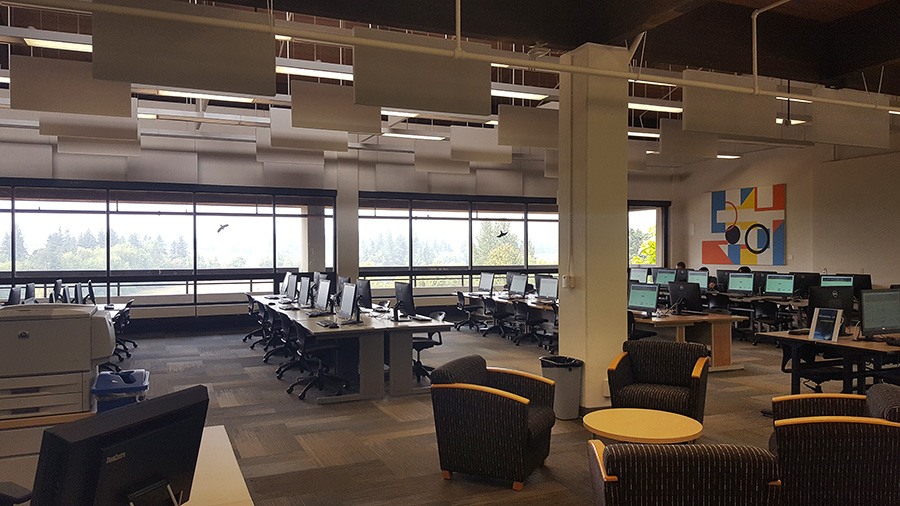 The Rock Creek Student Computing Center has more than 50 computers available for use by currently registered students, faculty, and staff. Each computer has a variety of applications installed used for instructional purposes at Rock Creek, and can be accessed after completion of a short orientation.
We also have two pianos available students can use with headphones, as well as a few 10-key machines for practice.
Specialty software locations
Adobe CC: workstations 1-10: Adobe Acrobat DC, Dreamweaver, Extension Manager, Flash Builder, Fireworks, Media Encoder, Muse, After Effects, Bridge, Character Animator, GamesSDK, InDesign, Illustrator, Lightroom, Photoshop, Adobe Camera RAW
AMT: ASA Prepware
BA: Cengage and GDP online (web links)
BCT:

workstations 43-50: Autocad, Revit, Navisworks
workstations 49-50: Bluebeam

CS: workstations 43-50: Gamemaker
CAS: Audacity, Brackets, Gimp 2, Inkscape, Komodo Edit 10, Notepad++
CIS: Android Studio,BlueJ, Brackets,Git, IntelliJ, JDK, NotePad++, Putty, Pycharm, PyCharm Edu, Python 3.5, SQL Developer, SQL Server Management Studio, Sublime, VirtualBox, Vistumbler, Visual Studio, XAMPP
GEO: workstations 1-10: ArcGIS Pro, ArcGIS 10.7.1, Python 2.7, ENVIPy, Google Earth, DNR Garmin, Trimble
LAT: workstations 43-50: Vectorworks
Microsoft Outlook: workstations 1-20
MTH: Maple, TI Connect, Winstats, Winplot, Math Type, Geogebra, and web links for:MyMathLab, Aleks, Tools for Enriching Calculus
Programs located on all workstations (1-50)
Browser bookmarks for BA, CAS and MTH courses
Cute PDF, FileZilla
Microsoft Project
Read Write Gold 12
Last updated Winter Term 2020
Workstations
50 Dell OptiPlex 9030 all-in-one PCs with 2 USB ports, CDRW/DVD ROM and Windows 10 operating system.