Rock Creek
Location: Bldg. 2, Rm. 259
Phone: 971-722-7510
Computer Lab Coordinators: Collette Keele, John Pedisich
Hours:

Mon–Thu: 7:30am-9:45pm
Fri–Sat: 9am-4:45pm

Summer hours:

Mon–Thu: 8am-6:45pm
Fri–Sat: 9am-4:45pm

We are CLOSED during all Break Weeks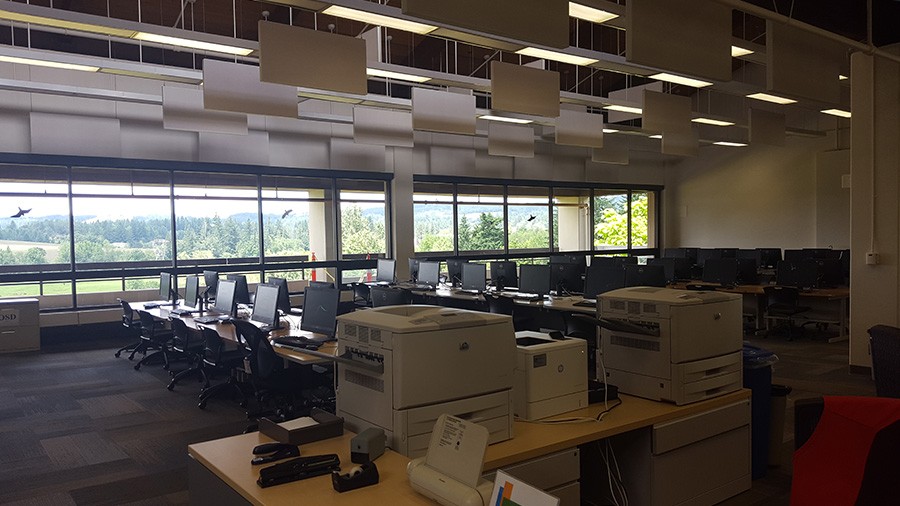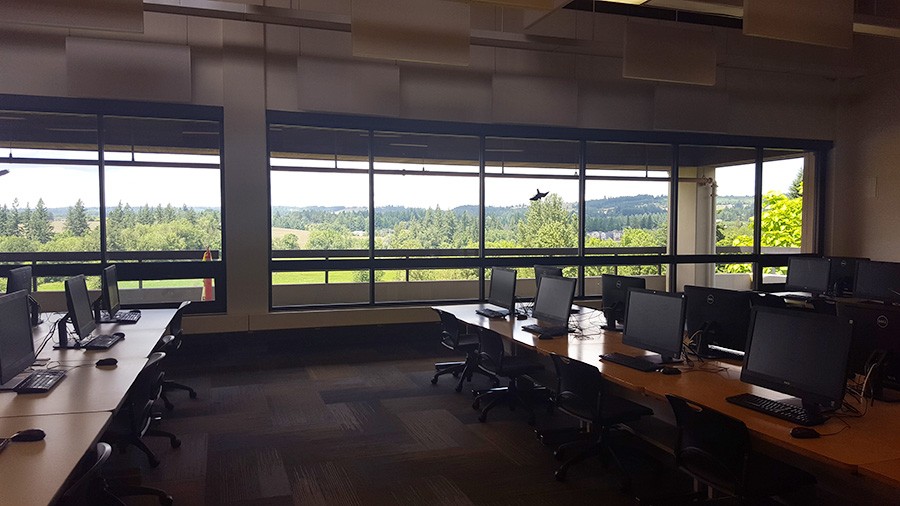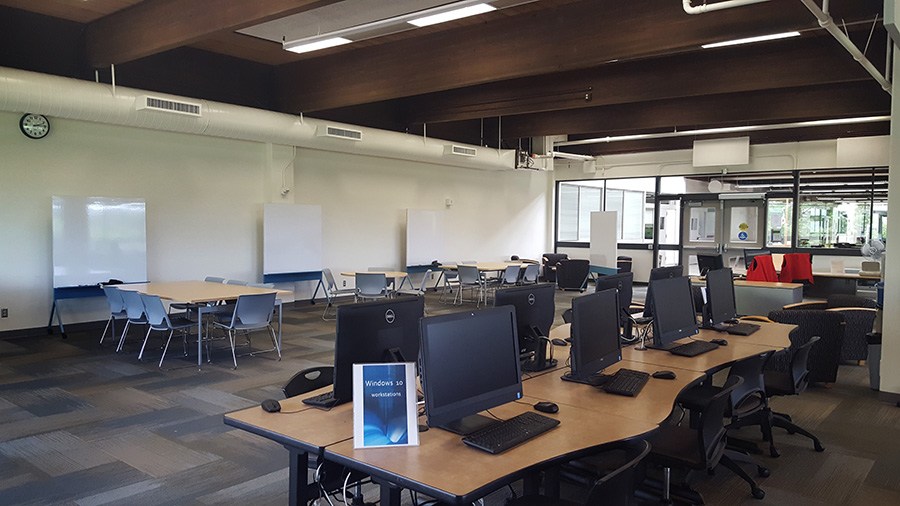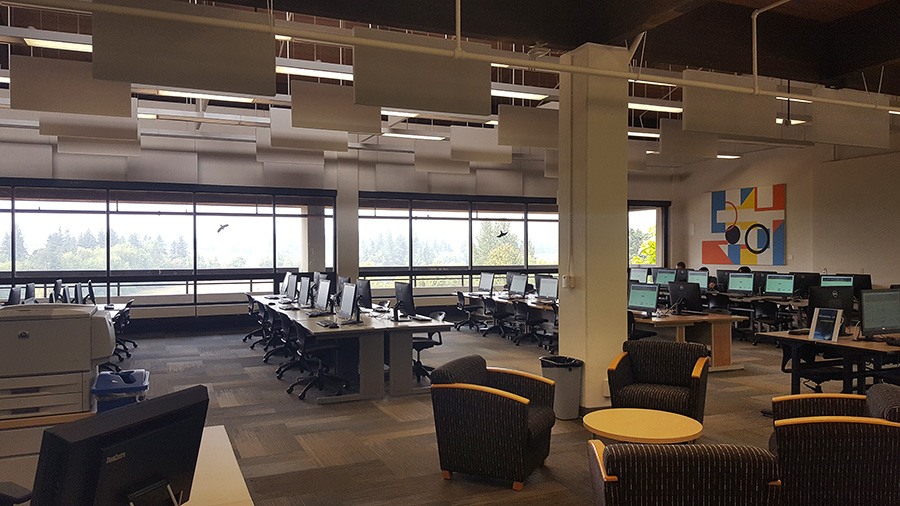 The Rock Creek Student Computing Center has more than 50 computers available for use by currently registered students, faculty, and staff. Each computer has a variety of applications installed used for instructional purposes at Rock Creek, and can be accessed after completion of a short orientation.
We also have two pianos available students can use with headphones, as well as a few 10-key machines for practice.
Specialty software available
Programs located in the Courses folder (stations 1-50):
(AMT) ASA Prepware
*(BA) Cengage and GDP online (web links)
*(BCT) Vectorworks 2017, AutoCAD 2017, Revit 2018
*(CAS) Audacity, Brackets, Gimp 2, Inkscape, Komodo Edit 10, Notepad++, Opera
*(CIS) Blue J, Ceebot, Cygwin, Eclipse IDE, Filezilla, Gamemaker, Notepad++, PuTTY, JDK J2SE, SDK, SWI-Prolog, Ubuntu, Virtualbox, Visual Studio 2015
(GEO) ArcGIS 10.4.1, Python 2.7, Google Earth, DNR Garmin, Trimble
*(LAT) Autodesk Infrastructure Design Suite Ultimate 2017
(MTH) Maple, TI Connect, Winstats, Winplot, Math Type, Geogebra, and web links for: MyMathLab, Aleks, Tools for Enriching Calculus
6-26-2017 Windows 10 (stations 43-50):
Adobe CC 2017: Adobe Acrobat DC, Dreamweaver, Extension Manager, Flash Builder, Fireworks, Media Encoder, Muse, After Effects, Bridge, Character Animator, GamesSDK, InDesign, Illustrator, Lightroom, Photoshop, Adobe Camera RAW
All other programs on every machine (stations 1-50):
Browser bookmarks for BA, CAS and MTH courses
Cute PDF, FileZilla
Microsoft Project 2013
Microsoft Office 2016 (Access, Excel, Picture Manager, Publisher, InfoPath, OneNote, PowerPoint,, Visio, Word)
Read Write Gold 11
Operating systems:
Windows 7 (stations 1-42)
Windows 10 (stations 43-50)
Workstations
50 Dell OptiPlex 9030 all-in-one PCs with 2 USB ports, CDRW/DVD ROM and Windows 10 operating system.