Students4Giving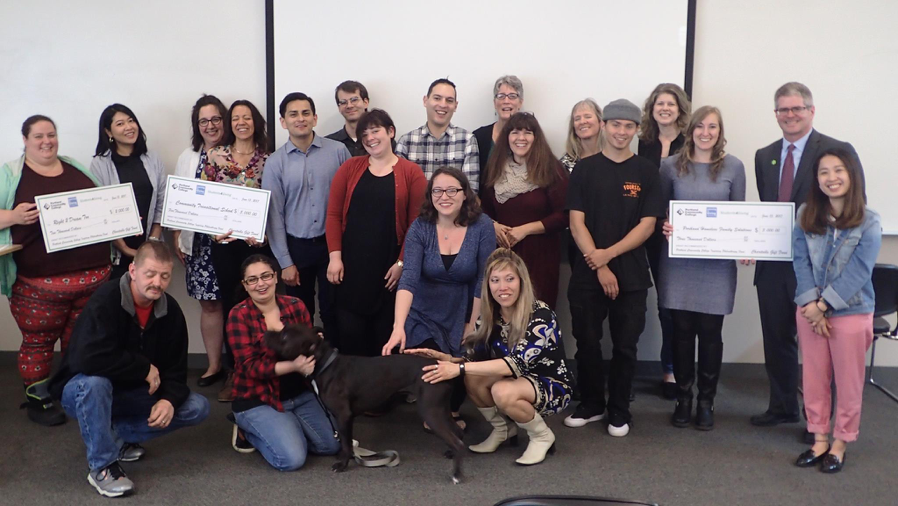 What is Students4Giving?
Students4Giving was created in September 2007 through a Campus Compact and Fidelity® Charitable Gift Fund initiative to educate and inspire a generation of engaged citizens, philanthropists, and community leaders. Portland Community College was one of five academic institutions in the nation selected to create a donor advised fund to offer grants to non-profit organizations within their communities.
Our mission
The Portland Community College's Students4Giving mission is to educate students in the field of charitable giving by identifying and allocating funds to local non-profits that strive to solve social problems, have a strong impact, and demonstrate financial need. By developing sustainable relationships between students, college, non-profits, and community, the efforts of our project will create a lasting impact, beckoning in a new era of philanthropy.
This past year, PCC's Students4Giving participants have accomplished the following:
Students4Giving celebrated its 10th anniversary.

Spring term participants in the Sylvania Campus Business 208: Introduction to Nonprofits and Philanthropy course selected a funding focus of "Organizations who support affordable housing and/or address housing insecurity."
They also required that grant recipients were "serving primarily marginalized communities in the Portland-Metro area" and the leadership, staff and volunteers of the organizations reflected "Equity and inclusion of the community being served."
At the end of the term, three grant recipients were selected and received funding for a total of $10,000.
Second year of partnership with the Learning by Giving Foundation and 43 other college student philanthropy programs across the United States.
Received a $5,000 matching grant from the Learning by Giving Foundation.
Raised $5,000 in matching funds through contributions and used textbook donations.