Customized Professional Development FAQs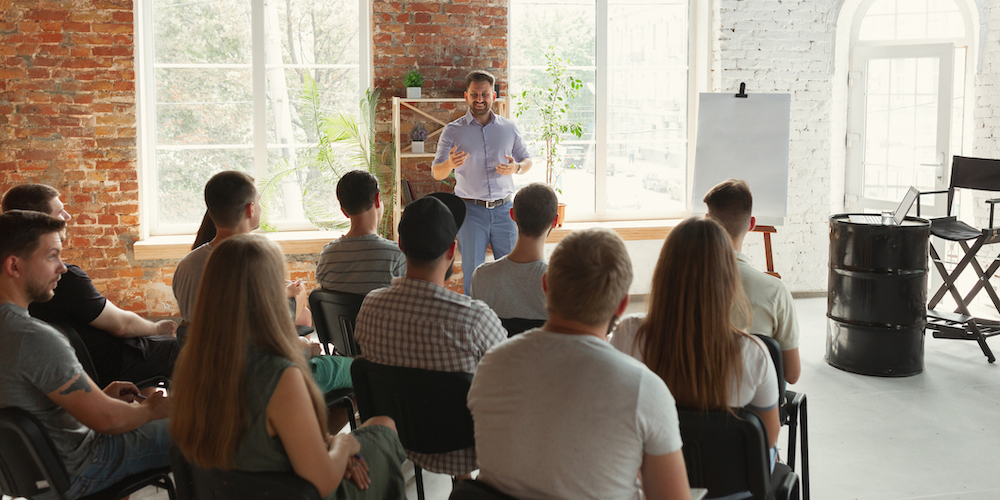 Custom Professional Development Frequently Asked Questions
COVID-19 is stress testing organizations around the world. Leaders need to revamp their workforce and adapt to new ways of conducting business. Our online, remote training can be customized for any hurdle – so you may improve your team's response to the changing world, while practicing safe social distancing.
How is your organization adapting to COVID-19-related social distancing requirements mandated by the State of Oregon and other jurisdictions?
Our team has adapted to remote work to ensure we may offer customized professional development and workforce training while adhering to regulations set forth by state, regional and local governments, and Portland Community College.
How will training be relevant to and align with your company?
Our courses can be tailored to suit your needs, helping your organization fulfill its goals and stay true to its mission. Set up a no-pressure consultation with us and we'll help draft solutions that you can implement right away. Since our training is structured around your company processes, your employees can directly apply what they learn to the tasks they perform every day.
How does this training engage employees?
Professional Development and Training involves your employees in the learning process through relatable exercises, case studies, and stories that lead your team to think about and discover solutions for themselves.
Where possible, our experienced instructors use your company materials in workshops to make an immediate connection between subject matter and your daily operations.
For example, let's say you want to train your team in expert-level use of Microsoft Excel. We'll identify which version you have, and use your spreadsheets to create lessons that optimize tasks employees actually perform.
How can PCC help create effective managers?
New managers often have a lot of expertise within their field, but have very little experience in leadership positions. We can help you maximize the effectiveness of managers by teaching them the basic skills they need to communicate clearly, delegate wisely, budget efficiently, and more.
What is the expertise of Professional Development instructors and consultants?
Our instructors come from a diverse range of backgrounds. Each has real-world expertise in their area. From leadership and management, to state-of-the art computer skills and technical training, our instructors apply their industry experience to provide you with professional solutions that achieve desired outcomes.
We partner with some of the most talented experts in the Portland area, who facilitate training using the most current, proven learning methodology and technologies.