PCC SBDC Adversity Response

Even as we're standing apart, we're coming together with our business partners as a community of learning
The Oregon SBDC Network has developed a set of guidelines and resources – not only during this unprecedented situation created by COVID-19 – but in any situation that may create significant impacts to your business operation. These guidelines exist to help you prepare in advance to respond to an abrupt decline in sales or profit, and to identify changes to your operations to make your business more resilient. The objective is to develop a plan of actions that you can implement quickly should they become necessary. The PCC SBDC and Global Trade Center is available to assist you! Contact us if we can assist you in this planning process, or if you have any questions regarding these guidelines.
PCC SBDC Guide to Reopen, Recover & Resilience
As COVID-19 executive orders begin to be lifted around the State, organizations are thinking about when and how to restart operations. To assist the business community, COCC's Small Business Development Center has created the Guide to Reopen, Recover and Resilience for Small Business owners to use as they consider when and how to reopen their business. The purpose of this document is to help organizations to think about process and protocols that can be used to safely reopen the workplace, recover the business, and implement practices to sustain the recovery. (en español).
YOU'RE INVITED: PCC SBDC No-Cost Virtual Meetups
PCC SBDC hosts a new series of web-based professional networking opportunities for small business owners struggling to adapt to these uncertain times. Led by our expert instructors and advisors, these no-cost remote meetings use the Zoom platform and offer a facilitated gathering place to come together in community to share resources and ideas as we turn our focus toward small business recovery, resilience, and innovating through adverse times, together.
Global Trade Virtual Meetup.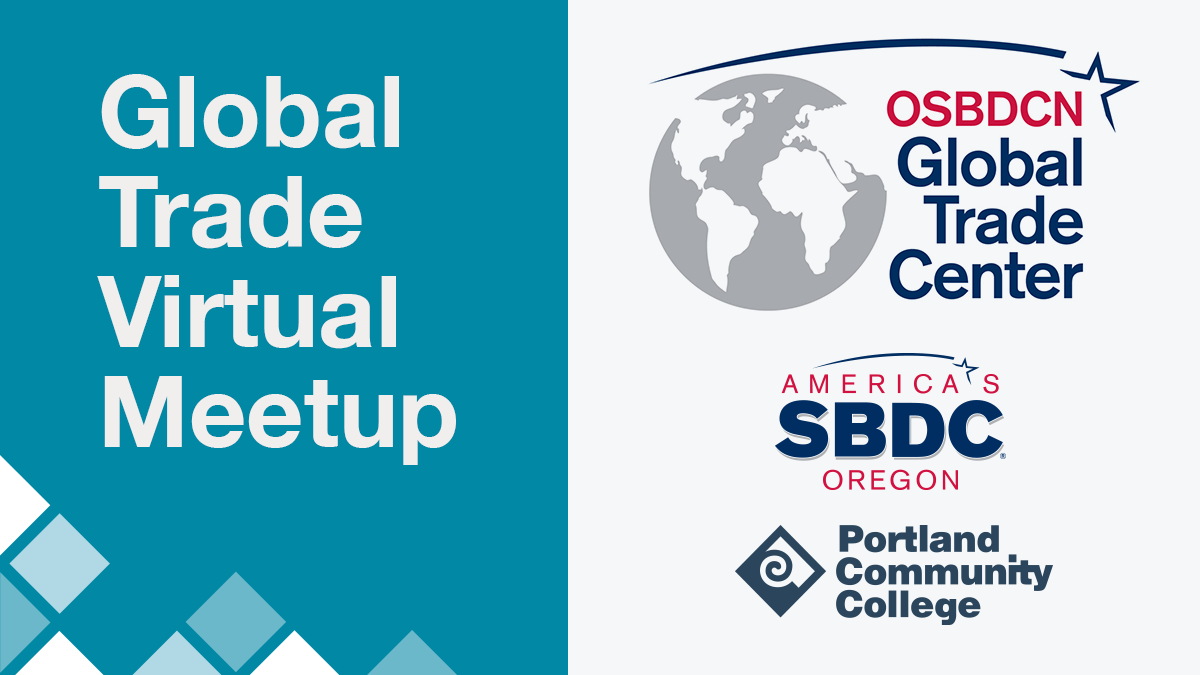 Connect with other global professionals and business owners to discuss international trade with leading experts in the field. The Global Trade Virtual MeetUp provides an opportunity to convene, explore the impact COVID-19 is having on the global economy and the path forward as businesses around the world reopen and recover. Facilitated by the OSBDCN Global Trade Center Liaison and Trade Specialist David Kohl, in conjunction with trade partners and international trade experts, the Global Trade Virtual MeetUp provides opportunities for networking, learning, sharing resources, and stories of navigating in uncharted and uncertain global environments. Sign up to learn about the next Meetup.
Restaurant Virtual Meetup.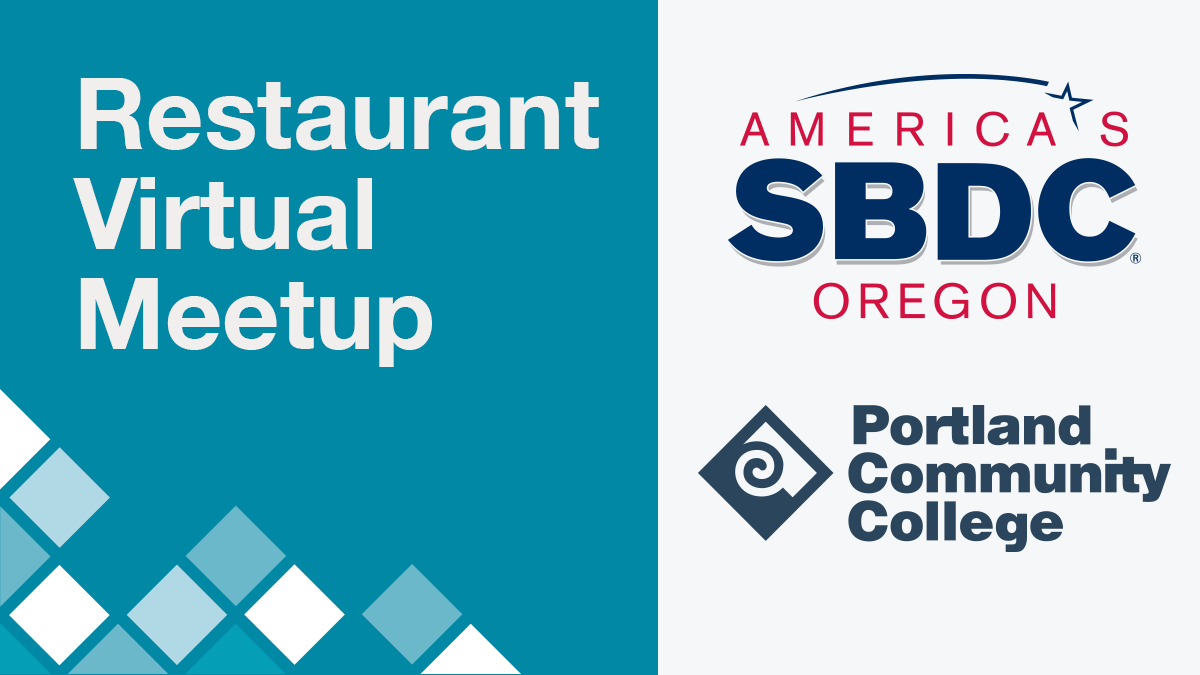 This is an unprecedented time for restaurant business owners as they are ordered to close their businesses unless they can innovate and adapt rapidly. A few can, and many cannot. It's difficult to know how to continue to operate, or if to continue to operate, without the normal flow of physical customers. Now is a good opportunity to join together and face adversity head-on, together. The PCC SBDC has created a Meetup specifically for restaurant business owners (or future ones). We call this the Restaurant Virtual Meetup. It is a time when the community of restaurateurs can come together on Zoom. Listening to and learning from others who are adjusting and adapting, sharing tools, insights, and experiences. Sign up to learn about the next Meetup.
Retail Virtual Meetup.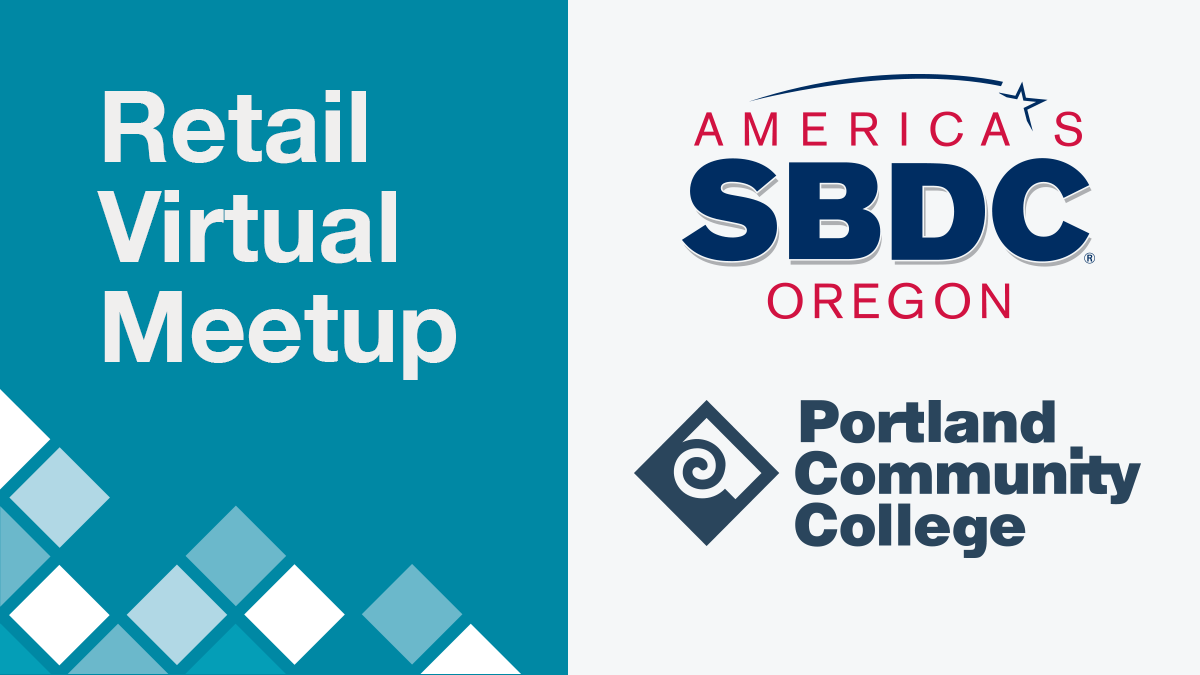 This is a challenging time for brick and mortar retailers. It's difficult to know how to continue to operate, or if to continue to operate, without the normal flow of physical customers. Now is a good opportunity to use creativity, drive, innovation, and alternative resources to support your business during these times of adversity. What other sales channels are available and which are other retailers finding success with? Is now the time to launch or invest in e-commerce? What are the advantages/disadvantages of the various platforms? And how difficult is it to do on your own? Sign up to learn about the next Meetup. 
OSBDCN COVID-19 Impact Plan for Small Businesses
The following dropdown options offer parts of a plan crafted by the Oregon SBDC Network Directors and staff, community partners, and additional resources for local small business owners battling the significant negative impacts on our local business community related to the Coronavirus. The response and implementation of this plan will vary depending on the nature of the event, seasonal business levels, and geographical distribution of the impacts.
Actions should be taken based upon the actual decline in business, and will vary from business to business, and market by market. Please work with a trusted adviser as you consider solutions.
Sales
Obviously, sales are the lifeblood of every business. However, in this situation your ability to minimize a contraction in sales may be limited. A few actions to consider are:
1. Depending upon your business model it may be appropriate to identify your Top 10 key customers / suppliers to discuss any potential downturn they might predict e.g. in terms of their sales /operations, or problems with supply / material shortages, and to what degree these issues might affect your business.
2. Complete a significant sales reduction plan for your business reflecting a sales decline of 25%-50%. The actual percentage will be dependent on your personal business judgement, and to what degree your particular business market expects to be impacted. This plan should analyze and address adjustments to staffing, inventory, operations, and cash flow.
3. Based on evolving market changes, from a longer-term perspective your business may want to consider suspending or reducing significant marketing and advertising expenses.
4. You may want to review and streamline product and service offerings to concentrate on high margin easily produced items.
5. Consider if and how your business may include or increase e-commerce sales.
Cash Flow
Managing cash during a time of unexpected economic downturn is highly important for the immediate and long-term sustainability of the business. A few actions to consider are:
1. Using your projected sales reduction forecast, develop a cash flow projection for the next 6-9 months so you can anticipate your potential cash positions.
2. Review Accounts Receivable aging to ensure that all current customers are "paid as agreed". Consider shortening current payment terms.
3. Management of Accounts Payable will be crucial and all outgoing payments should be personally approved by ownership before the "check is released" for payment.
4. Prepare list of all outside service providers and determine which services could be fully eliminated if necessary, and / or performed for a period of time by re-assigned staff.
5. Get in touch with your Banker – even if you don't have current needs this is a good time to be checking in with them. If you have existing loans, discuss different options that may give you flexibility with payment terms.
6. Credit / Lender Facilities – Review all current LOC lines related to the business for purposes of determining available line limits (if needed), as well as consideration of potential other lending resources (if needed). Consider a short-term transfer / draw on your existing LOC's to insure access to cash.
7. Review non-critical long-term purchases to consider more just-in-time purchases to reduce inventory costs and to free up cash resources.
8. Review all current and projected repairs / capital improvement needs and consider postponement of such work as appropriate.
Staffing
1. Using your projected sales reduction forecast, develop a staffing plan for the next 6-9 months. This plan should consider appropriate staffing by function within your business. In some cases tough decisions may be required for instance in assessing the need for sales personnel levels versus production personnel. The business should also examine the possibility of short-term re-assignments to maintain current staff, i.e. employees serving in new roles.
2. Perform a critical staff analysis. Who are the key employees needed to maintain minimal levels of operation in "survival" mode.
3. Determine strategically if the best / resilient business-staffing model is quantity of employees versus hours paid to each employee. For example, would it be better to generally reduce hours for all employees, or lay off employees and retain others at full time.
4. Conduct individual 1-to-1 or group employee meetings to discuss the company's overall plan in basic terms, while providing assurances the company is taking pro-active planning steps. The preference of 1-on-1 versus team meetings should be based on your prior business management experience. At the same time, this is a good opportunity to remind employees about their own personal cash flow planning in the event the region experiences a significant economic downturn.
5. Employee hiring and training is another area that will require a delicate balance. While many businesses see seasonal trend increases as we approach the spring and summer season, it will be imperative that this is monitored on an ongoing basis and aligned with emerging sales trends.
6. As noted earlier, analyze what business support functions are currently outsourced to third parties, which could be converted to internal re-assignment employee opportunities.
7. Evaluate possible short-term cross training opportunities to increase employee scheduling flexibility or to cover critical functional / production needs.
8. Consider deferring any turnover replacements / hiring until sustained business sales / volumes justify the need.
Operations
1. Implement measures as appropriate to reduce the potential for employee and customer viral exposure.
Clean and disinfect public / shared surface
Review guidelines provided by local, region, and federal health agencies
Strongly encourage employees who exhibit any symptoms to stay home
Discuss with employees social distancing measures where appropriate
Post communication to partners, employees, and customers regarding measures that the business is taking to increase safety
2. Supply chain: understand your critical materials/ inventory levels. This is delicate balance as you have to consider any potential interruption in supply (e.g. hand sanitizer) while minimizing cash you have tied up in necessary inventory. It is recommended you meet with your suppliers to discuss any potential interruption in supply channels. This should be reviewed on an ongoing basis along with sales trends to insure best uses of cash resources.
3. Review hours of operations and other modifications related to a significant downturn in business.
4. Look at staging or prioritizing production to smooth or delay significant cost expenditures
5. Consider supplemental PPE (e.g. vinyl gloves, masks, etc.) where appropriate.
6. For certain retail markets consider adding a delivery service for customers.
SBA Economic Injury Disaster Loan Program
The economic injury assistance program that Governor Brown may request from the U.S. Small Business Administration (SBA) is called the Economic Injury Disaster Loan (EIDL) Program. It can provide low interest working capital loans to small businesses, small agricultural cooperatives, and most private nonprofit organizations. Loans cannot be made to governmental entities, including Tribes. Further information can be found: https://www.sba.gov/disaster-assistance/coronavirus-covid-19
These programs are often a last resort so if you have access to traditional funding through a bank, credit union or other lending institution it is recommended you start there.
Tax Relief
Several proposals have been put forth at the Federal and State level to address alleviating the financial burden of small business owners. We encourage you to consult the Federal & State Tax websites for the latest information and be sure to talk to your CPA to understand what tax relief might be available to you.
Summary
In reviewing events related to the Coronavirus both domestically and internationally, we felt it prudent to provide you with this information. We are assuming that to some degree a significant economic downturn will be related to the now indeterminate Coronavirus-related impacts. This document is not intended to be an "over-reaction" or "panic related" in regards to current events here in the United States and abroad, it is simply meant to provide you with planning guidelines and possible suggestions to be used prudently and as appropriate as this all unfolds.
COVID-19 Funding Fact Sheets
PayCheck Protection Program Fact Sheet
The Paycheck Protection Program ("PPP") authorizes up to $349 billion in forgivable loans to small businesses to pay their employees during the COVID-19 crisis. All loan terms will be the same for everyone. Bank Lenders (see Application Submittal Process shown below) originate the PPP loan directly to the borrower and this loan is 100% guaranteed by SBA. Borrower does not pay any fees. Learn More.
SBA Economic Injury Disaster Loan (EIDL) Fact Sheet
Small businesses, non-profits, and owners of rental property are eligible to apply for economic injury disaster loans of up to $2 Million. Applications are submitted online through the SBA website and funds come directly from the U.S. Department of the Treasury. Applicants can request a loan advance of up to $10,000 and it will be disbursed within three days. Additional information is provided below under Forgiveness Terms. Learn More.
SBA Express Bridge Loan Pilot Program (EBL) Fact Sheet
This program modifies and eases traditional SBA 7(a) program lending criteria which in turn requires less paperwork from small business loan applicants. These modifications are limited to existing SBA Express lenders. Loans are capped at $25,000 and borrowers are limited to one EBL loan per disaster declaration. The program ends on March 13, 2021 and EBL loans must be approved on or before this date, evidenced by issuance of an SBA loan number. Fees are limited to: (a) upfront SBA guaranty fee of 2%; (b) application fee of 2% or $250, whichever is greater; (c) late payment fee not to exceed 5% of scheduled payment; and (d) reasonable direct costs of liquidation. Learn More.
Work Share Oregon Fact Sheet
Work Share allows a business to let their employees work part time while retaining their full time job, perhaps with reduced pay. The employer pays regular wages for the hours the employee works and the Work Share program pays a portion of the remainder directly to the employee. The program allows employees to receive unemployment benefits that employers have paid in through employment taxes. Work Share Oregon lets an employee keep their job and benefits. It also allows the employer to retain skilled workers during these uncertain times. Learn More.
Additional Resources
CORONAVIRUS-SPECIFIC RESOURCES AND DISASTER FUNDING

SBA's Small Business Guidance & Loan Resources
SBA Economic Injury Disaster Loans
IRS Coronavirus Tax Relief Information
RESOURCES FOR GREATER PORTLAND BUSINESSES 
Oregon SBDC COVID-19 Business Resources
COVID-19 Disaster Assistance Funding
CORONAVIRUS INFO & RESOURCES
SBA's guidance for business on how to respond to the coronavirus
Centers for Disease Control (CDC): About Coronavirus Disease
GENERAL BUSINESS RESILIENCY RESOURCES
SBA's Emergency Preparedness Page
Restore Your Economy – Best Practices for Disaster Preparedness and Recovery
The U.S. Chamber Foundation's "Resilience in a Box" program
Business Continuity Tool and Tips from the Department of Homeland Security
IRS Videos on Disaster Assistance, Reconstructing Records after a Disaster, Disaster Loss Deductions and more
Upcoming Schedule for PCC's Small Business Development Center
Loading...
Questions? Contact the SBDC at sbdc@pcc.edu or 971-722-5080.
From the SBDC Blog
GDM Client Success Story

Mon, 31 Aug 2020

Jaime Johnston has found herself is a challenging situation due to the COVID-19 pandemic. She was just getting ready to start her GDM beard oil business when things began to shut down. Her start up marketing plan was supposed to have her travel around the state to small retailers, but the Governor's "stay at home" orders made that plan impossible. With the help of the Portland Community College Small Business Development Center she was able to adjust her plans and start her business on a solid foundation. GDM officially launched sales in the middle of August 2020. This is their story.


Bricks & Minifigs Client Success Story

Fri, 28 Aug 2020

Prior to the COVID-19 pandemic Portland's Bricks and Minifigs store focused primarily on walk in sales. When the State of Oregon required people to stay home the store's owner, Spencer Crandall, had to make some adjustments in order to survive. Working with the PCC Small Business Development Center's Advisers, Spencer was able to gain important information about what he would need to do to take a portion of his business online. This is his story.


Wine & Spirit Archive Offers Antidote to Covid--Client Success Story

Tue, 18 Aug 2020

Prior to the COVID-19 pandemic nearly 100% of Mimi Martin's Wine & Spirit Archive's revenue came from in-person classes. The restrictions on gatherings in Oregon forced her to redesign existing courses to offer online training. Mimi was able to develop new classes suited to the stay at home orders. Her "Wine Class in a Box" provides a unique antidote to the isolation many people are experiencing. This is her story of resilience and adaptation.