Willow Creek Center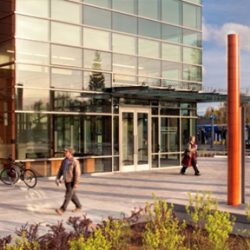 The 2008 voter-approved capital construction bond allowed PCC to spend $37.2 million to build a three-story, mixed-use development at Willow Creek. The center was completed in 2010 and earned a LEED Platinum rating thanks to a number of sustainability features, such as solar panels and water-efficient fixtures and landscaping.
The 100,000-square-foot building, located at TriMet's Willow Creek Transit Center, houses the Washington County Workforce Training Center, seven computer classrooms, 17 general purpose classrooms, a high school equivalency testing center, four labs, a wellness room, and a large multipurpose room for special events. The center is also home to PCC's Computer Education and Community Education departments, as well as many other college programs such as high school equivalency classes, nursing assistant training, medical assisting and emergency medical services.
Objectives
Increase workforce training & instructional facilities.
Add simulation lab for first responder and allied health students
Add space for early childhood education program
Add space to expand instruction for careers in education
Add classrooms to offer more courses
Upgrade teaching and learning center facility that supports improvement of faculty instruction
Explore and implement parking solutions
Renovate and modernize student services areas.
Increase capacity of library to serve students
Add child care facility for student parents
Increase capacity of admissions, registration, advising, financial aid, and testing to serve more students
Increase space for student activities
Increase access to food services
Make health & safety upgrades; increase efficiency
Install mass notification system for emergency communication
Upgrade fire and alarm systems and lighting in parking lots and walkways
Make electrical and plumbing upgrades, repair and/or replace roofs
Replace heating, ventilating and air conditioning equipment
Increase energy efficiency of buildings
Make improvements to increase access for students with disabilities
Project Manager
Gary Sutton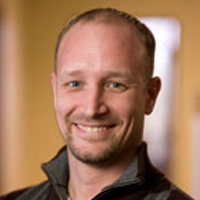 Gary Sutton joined the PCC Bond Program in 2009 to manage planning and construction for three new centers: the Newberg Center, the Willow Creek Center and the Downtown Center in Portland. All three centers have been completed, leaving Gary to focus all of his attention on a much-needed facelift for PCC's oldest campus – Sylvania. Prior to joining the bond team, Gary worked with a major general contractor in the Portland metro area for five years as a construction project manager.
Email: gary.sutton@pcc.edu
Recent news
May 14, 2019
A networking event will take place Thursday, May 30, at the Willow Creek Center
February 20, 2019
Contractors who qualify as MWESB and SDV – minority, women, emerging small businesses, and service disabled veterans – are invited to participate in a workshop hosted by Portland Community College on Thursday, Feb. 28, from 5:30-7:30 p.m. in the Community Hall Annex at the Southeast Campus
December 7, 2018
On Thursday, Dec. 6, almost two dozen pre-apprentice students were given a field trip to Beaverton from their base at the Swan Island Trades Center