Southeast Campus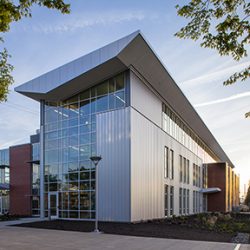 PCC's Southeast Campus has undergone a complete transformation since it first opened in 1981, just a few blocks from its current location at Southeast 82nd Avenue and Division Street. The one-time center is now a comprehensive campus on nearly 18 acres, almost double its original size.
The college has invested almost $54 million from the 2008 voter-approved capital construction bond to expand and improve the campus' workforce training and instructional facilities, renovate and modernize student service areas, make health and safety upgrades, and implement energy efficient systems.
Two newly constructed buildings, the remodeling of the existing Mt. Tabor Hall, and renovations to the historically significant 1911 German American Society building are a few of the upgrades. Thanks to the bond work, students are now able to complete requirements for an associate degree without leaving the Southeast Campus.
Objectives
Add and Renovate Workforce Training, Instructional Facilities
Add science labs for biology, chemistry and physics classes
Add career training facilities
Add classrooms to offer more courses
Add computer lab facilities
Add a library and tutoring center
Renovate and Modernize Student Services Areas
Increase capacity of admissions, registration, advising, counseling and financial aid offices to serve more students
Add a child-care facility for students who are parents
Increase study space for students
Increase space for student activities
Increase capacity of student resource and support centers
Increase access to food services
Make Health and Safety Upgrades; Increase Energy Efficiency
Install mass notification system for emergency communication
Upgrade fire and alarm systems and lighting in parking lots and walkways
Increase energy efficiency of buildings
Make improvements to increase access for students with disabilities
Project Manager
Bill Stauffer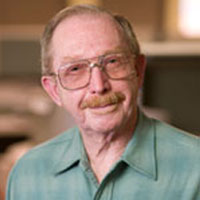 Bill Stauffer has been with PCC for ten years, moving over to the PCC Bond Program in 2009 to manage bond improvements for Southeast Center, helping to transform the center into a comprehensive campus. Prior to PCC, Bill was a facilities manager with Washington County, Oregon, and Legacy Emanuel Hospital in North Portland. He also served as a construction project manager for the Good Samaritan Hospital in NW Portland. Having grown up in the Mt. Scott area, Bill is personally committed to bring more educational opportunities to the area and facilitate the transition of this corner of 82nd Avenue and SE Division into a better place to live and work. He holds a Master in Science and Management from Marylhurst University in Lake Oswego, Oregon.
Email: bstauffe@pcc.edu
Construction
PCC has contracted O'Neill/ Walsh Community Builders LLC to lead construction management and general contracting (CM/GC) at the Southeast Center. The two firms, O'Neill Electric Inc. and Walsh Construction Co. formed a partnership in 2011, the joint firm, in turn, is working with Inline Commercial Construction, Inc. a state-certified MWESB firms (minority, women and emerging small businesses). This working partnership among the three firms is a direct result of PCC's goals for the bond program – to reinvest bond dollars into the communities surrounding all of the college's campuses and centers, mentoring smaller construction companies and spreading the work and opportunity out to minority and women-owned businesses and local vendors.
Recent news
May 6, 2019
The PCC Foundation's fundraising initiative will give people like the Roberts family a chance at success
April 19, 2019
Howard has been selected as the Association of College Unions International's (ACUI) 2019 'President of the Year.'
April 15, 2019
PCC's CADD Program is providing a road map to computer-aided design jobs